Download PFF's 2022 NFL Draft Guide NOW!
All PFF EDGE and ELITE subscribers can download the 2022 NFL Draft Guide, which is loaded with more than 550 pages of PFF-exclusive advanced stats, grades, analysis & more on some of the top prospects expected to enter the 2022 NFL Draft.
Already a subscriber? DOWNLOAD HERE
Not a subscriber? Subscribe today using promo code DRAFT50 to save 50% PFF's ELITE Annual subscription.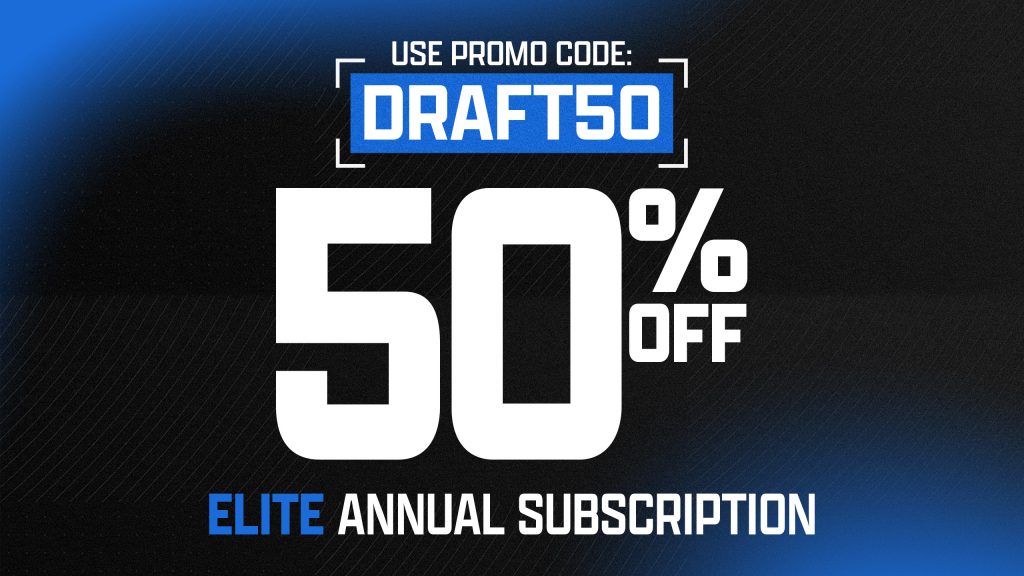 Player Profile Page 1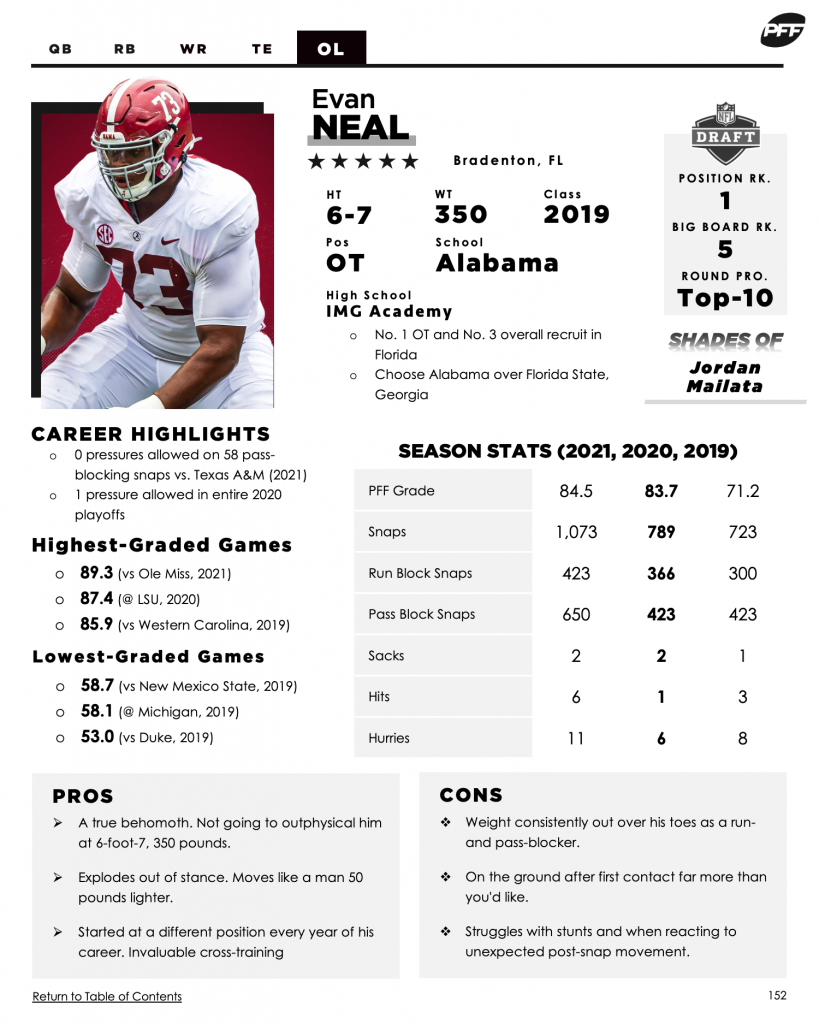 Player Profile Page 2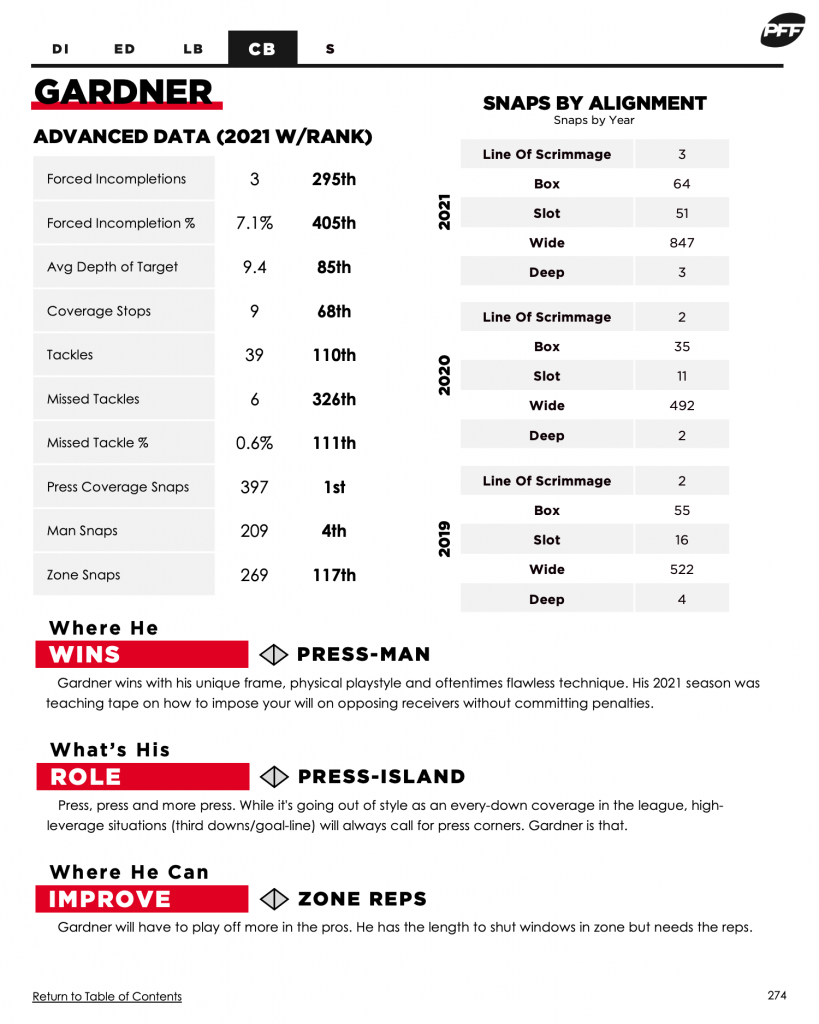 Player Profile Page 3