The NFL coaching carousel appears to have run its course, with the initial six openings turning into seven after Super Bowl-winning coach Doug Pederson parted ways with the Philadelphia Eagles a week or so into the process.
The seventh and final head-coaching vacancy was reportedly filled yesterday, with the much-maligned Houston Texans hiring Baltimore's David Culley to hopefully right the ship.
Let's go over each of the hires using our data and give an opinion on each. We ordered these jobs by their attractiveness going into the process, and we'll keep that ordering now.
The much-rumored marriage became official on January 14 when the Jaguars hired Meyer to be their head coach. Meyer's Ohio State team earned the fourth-most wins above average of any team in college football during the PFF College era. And while they have continued to have success under Ryan Day since Meyer's departure, if Meyer builds the Jaguars — who have the most cap space in football, multiple first-round draft picks and Trevor Lawrence presumably coming in — the same way he built the Buckeyes, things will be looking bright for Jacksonville.
Meyer's offensive coordinator will be Darrell Bevell, who has been about average during his NFL career, including last season in Detroit.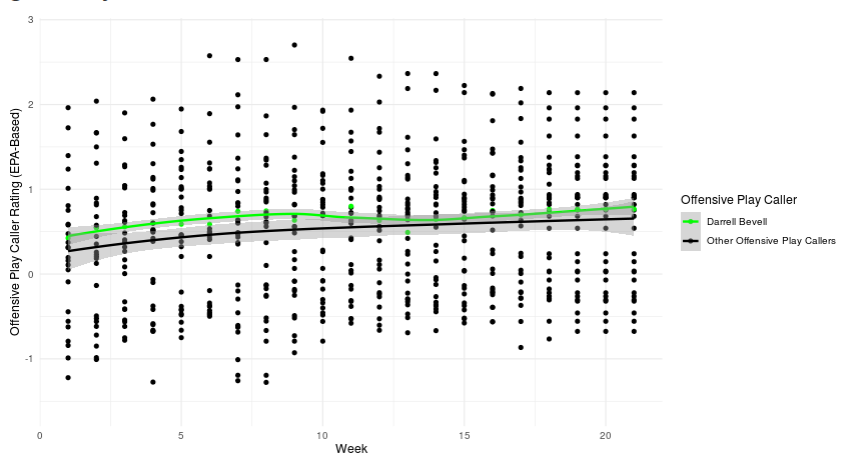 Meyer will reportedly tap former Ravens defensive line coach Joe Cullen as his defensive coordinator. Baltimore has been very good up front for a while, and if he can do with Josh Allen and K'Lavon Chaisson what he did with the players he had in Baltimore, the Jaguars can certainly improve upon their 6.3 yards allowed per play in 2020 (last in the NFL).
Staley emerged as one of the top defensive playcallers in football in 2020, his first season as a defensive coordinator in the league. Running a unique scheme that focused on coverage first and depended on the front to make plays secondarily, the Rams finished first in the NFL in yards allowed per play at 4.6.
The Chargers have a lot of the makings of this kind of defense, with Joey Bosa up front, Casey Hayward Jr. at cornerback and a brilliant playmaking safety in the oft-injured Derwin James. To the degree that banking on defense is a winning strategy in the NFL, the Chargers are in a good place.
The troubling aspect of this hire is that second-year quarterback Justin Herbert will be working with his second offensive coordinator in as many NFL seasons in Joe Lombardi, a year after the departed Shane Steichen finished the regular season as our highest-rated offensive playcaller.
Lombardi was an average playcaller in 2014 and 2015, the last time he got the opportunity, and he will have to deal with the inevitable regression for a young quarterback who averaged 7.1 yards per pass attempt from a clean pocket but 7.7 yards per pass attempt from a pressured pocket.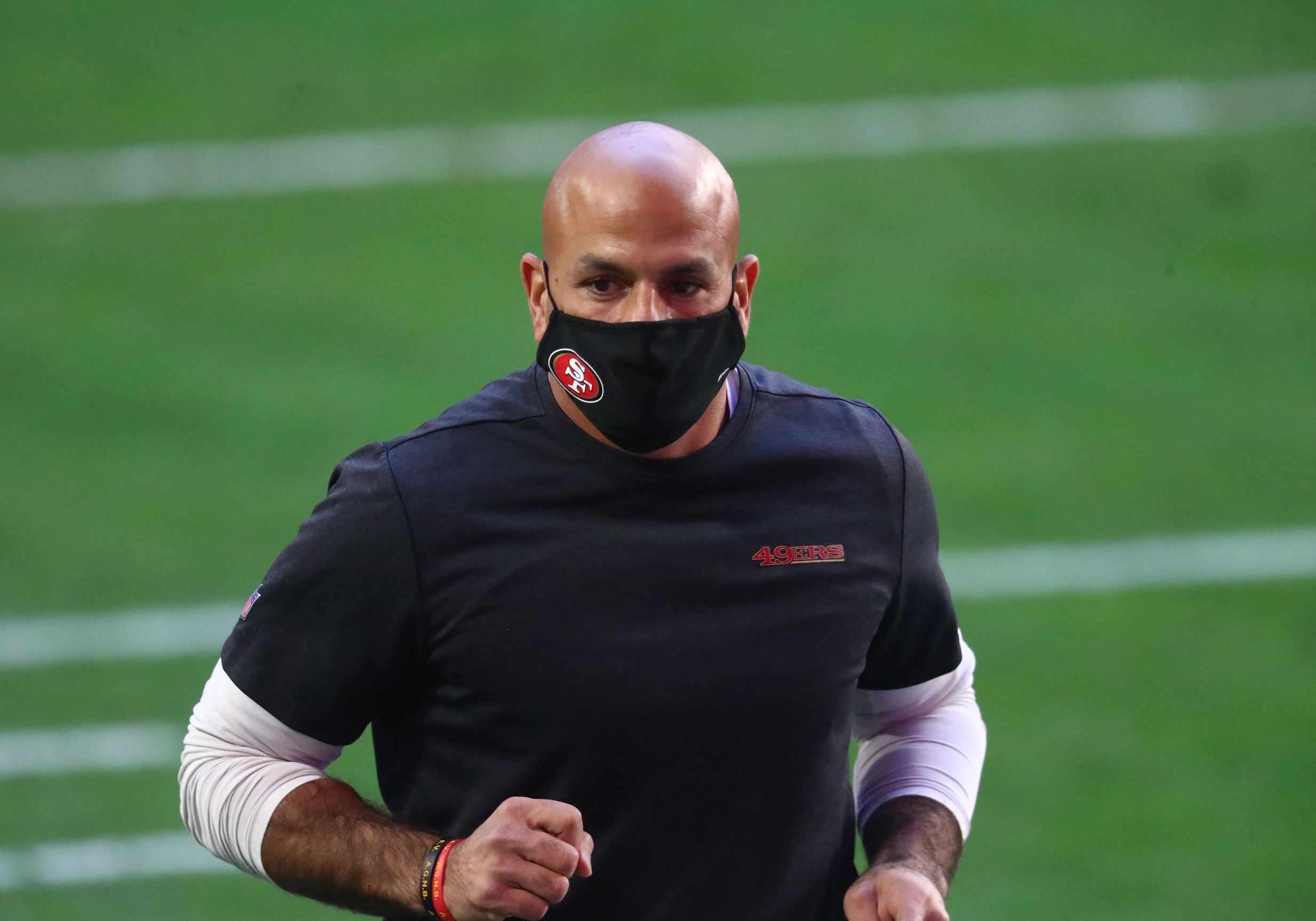 Saleh was either first or second in defensive playcaller rating throughout the 2020 NFL season, dealing with injuries and ineffective play by his 2019 Super Bowl group to still finish fourth in yards per play allowed in a tough NFC West in 2020.
The Jets defense, fifth in yards per play in 2019, fell to 21st in 2020 but have some good players in Quinnen Williams, Marcus Maye and Ashtyn Davis but need a bit of a retool after trading Jamal Adams to Seattle. Luckily for them, that trade netted two first-round picks for Saleh and his staff to use.
Saleh hired Mike LaFleur, the brother of Green Bay Packers head coach Matt LaFleur, to run his offense. He'll need to decide if or how to use former third overall pick Sam Darnold, who is coming off his worst season PFF-grade-wise and has never graded above 70.0 in our system.
Mekhi Becton is a good piece at left tackle, and there is some potential at wide receiver for them, but due to ineptitude on the part of the organization, the Darnold question is an open one due to lack of support over the past three years. It will be one for either the incoming second overall pick, Deshaun Watson or Darnold (if they are not aggressive about improving there this offseason).
A match seemingly made in heaven, Smith heads to Atlanta with a similar offensive philosophy to the one that had the Falcons steamrolling through the NFC and into the Super Bowl after the 2016 season. Things have not been the same since, with the Falcons going 28-36 over the last three seasons and Matt Ryan's PFF grade falling below 85.0 each year.
Smith has a lot to work with on the offensive side of things in Julio Jones, Calvin Ridley and an offensive line that the team has stocked with multiple first-round picks over the past few years. Smith was able to revive Ryan Tannehill's career (although he wasn't able to get the best out of Marcus Mariota), and it's natural to wonder what he can do with a more talented player in Ryan (should he stay).
They have a lot to do to get under the cap, which is unfortunate, but with Carolina and New Orleans likely down in 2021 while the Bucs start a 44-year-old at QB, the Falcons might be a team to buy into next year and beyond.
Dean Pees, the Falcons' new defensive coordinator, has had a lot of success in the NFL but was last seen next to a Titans defense that was the weakness of an AFC championship game team in 2019 before he was retired by the Kansas City Chiefs just over a year ago.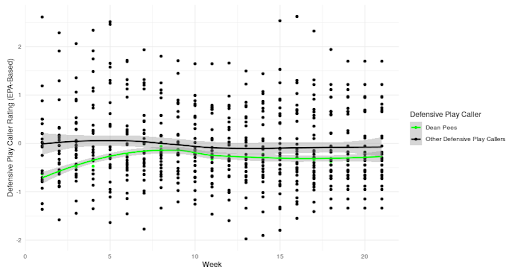 Campbell's appointment was the most perplexing of this year's round of hires. His experience is mostly as a tight ends coach, with a brief (5-2) stint replacing the fired Joe Philbin in Miami over five years ago as a head coach. With Matthew Stafford reportedly on his way out — knowledge that was available to Campbell before the hire — and one of the worst rosters in the league behind him, there's a lot of work ahead of a man whose position group struggled in 2020, with Jared Cook's fumble proving to be the turning point in the Saints' divisional-round loss to the Bucs this month.
Campbell hired Anthony Lynn to be his offensive coordinator, and while Lynn has had some success as the Bills' playcaller earlier in his career, his management of games in Los Angeles as a head coach will be a lot to overcome reputation-wise.
Aaron Glenn, the Lions' new defensive coordinator, oversaw a very good Saints secondary over the past few years and appears to be a good hire. While Campbell's introductory press conference and his hiring of a run-first coach in Lynn have led to some rolling their eyes, Detroit could easily turn it around in a weak NFC North over the next few years.
In a surprise move, the Texans overlooked Eric Bienemy and Leslie Frazier to hire Ravens passing game coordinator and wide receivers coach David Culley. Baltimore ranked 20th in net yards per pass attempt in 2020, in part due to extremely underwhelming wide receiver play.
While many (probably rightly) believe that the fate of this hire is completely tied to where Deshaun Watson goes, the culture that the Ravens built over the past few years is something of a marvel. If any of that rubs off on the Houston Texans, that can only be good, especially if Culley's remaining hires are high-value adds.
Sirianni was a non-playcalling offensive coordinator with the Indianapolis Colts, a franchise that has been extremely well-run over the past three years under Chris Ballard and Frank Reich. While Carson Wentz's downfall was disheartening, Jalen Hurts' presence and the possession of the sixth overall pick — along with the hiring of former Chargers assistant coach Shane Steichen — mean that not all is lost in the City of Brotherly Love.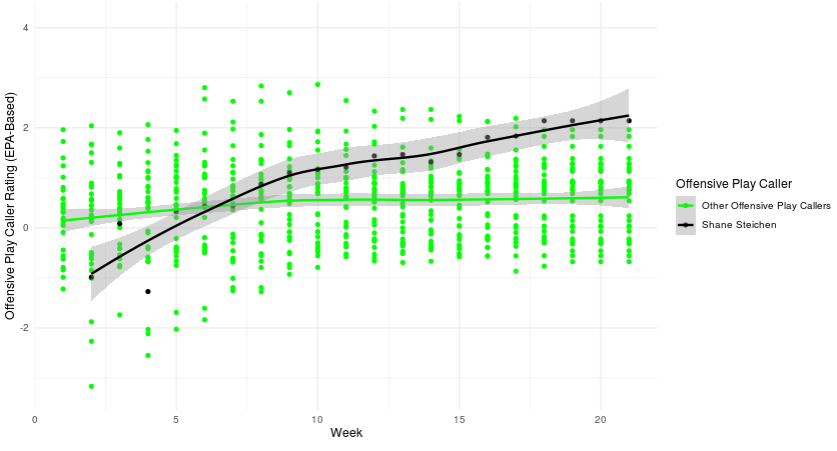 Jonathan Gannon was hired to be the defensive coordinator after a stint with the Colts as their defensive backs coach. Indianapolis has been one of the league's more solid units over the past few years, reviving Xavier Rhodes' career in 2020. He'll have to do the same thing with an Eagles defense that atrophied significantly since the team's Super Bowl run in 2017.