The 2022 free-agent quarterback market isn't all that cool. There are plenty of tantalizing trade possibilities out there even after the Denver Broncos managed to acquire Russell Wilson, but the unrestricted free agent pool simply lacks star power along with proven ability to consistently play quarterback at a high level.
---
Click here for more PFF tools:
Draft Guide & Big Board | Mock Draft Simulator
Dynasty Rankings & Projections | Free Agent Rankings | 2022 QB Annual
Player Grades
---
Overall, just nine quarterbacks played at least 20% of their offense's snaps last season and now find themselves available on the open market. And yet, arguably the biggest name in Mitchell Trubisky (2.8% snaps), along with a potential top-three available option in Marcus Mariota (2.1%), largely did nothing other than hold a clipboard in 2021.
Roughly eight teams should present an opportunity to start right away should the incoming talent manage to win its position battle. It's pretty easy to see the dropoff in fantasy-friendly opportunity based on available personnel for an incoming quarterback, as the Pittsburgh Steelers, Seattle Seahawks, Washington Commanders, New Orleans Saints, Tampa Bay Buccaneers and Carolina Panthers are all (to various extents) another move or two away from being loaded on the offensive side of the ball while the Houston Texans and Detroit Lions look like they're still a year away from being a year away.
Other teams — such as the Miami Dolphins, Cleveland Browns, Indianapolis Colts, Philadelphia Eagles and New York Giants (among others) — could feasibly dip their toe into the market, but at a minimum, they each continue to employ the same signal-caller that worked as their franchise's undisputed starter for all of 2021-22 when healthy.
The majority of these squads will probably also address the position in the draft, and a trade could also shake up the market in a hurry.
But hey: it's March, so let's bark about some football. What follows are my top-five dream fantasy football pairings for the 2022 free agent period's available quarterbacks based purely on production upside — not necessarily projected wins and losses. The quarterbacks are listed in order of where I would rank them ahead of 2022 if every dream landing spot came to fruition. Great day to be great.
1. Former Buccaneers and Saints QB Jameis Winston
A dirty little secret about Winston is that he's seldom been a fantasy-friendly quarterback during his seven-year career:
2021: QB14 in fantasy points per game
2019: QB8
2018: QB15
2017: QB18
2016: QB20
2015: QB19
Winston has averaged a respectable 14.5 rushing yards per game throughout his career, but he hasn't found the end zone as a rusher multiple times in a season since 2015 and obviously loses plenty of points due to turnovers.
The hope moving forward is that the latter issue was somewhat exterminated during his time with the Saints. Forty-four quarterbacks recorded at least 100 dropbacks last season, and Winston managed to rank a respectable 17th in turnover-worthy play rate (3%), which was better than Matt Ryan (3.2%), Josh Allen (3.4%), Derek Carr (3.4%) and Matthew Stafford (3.7%) among others.
The best version of Winston is a more contained version of the gunslinger who took over "NFL RedZone" for much of 2019.
A return to New Orleans wouldn't be the worst thing in the world, but the absence of Sean Payton and a reliable No. 2 receiver pales in comparison to a Bucs offense that is expected to continue employing two of the league's best wide receivers in Mike Evans and Chris Godwin. Reminder: Winston threw 30 interceptions in 2019 and somehow wasn't benched once. That sort of a leash isn't available in many places so hopefully, these two sides manage to reunite despite Bruce Arians' modest thoughts on the topic.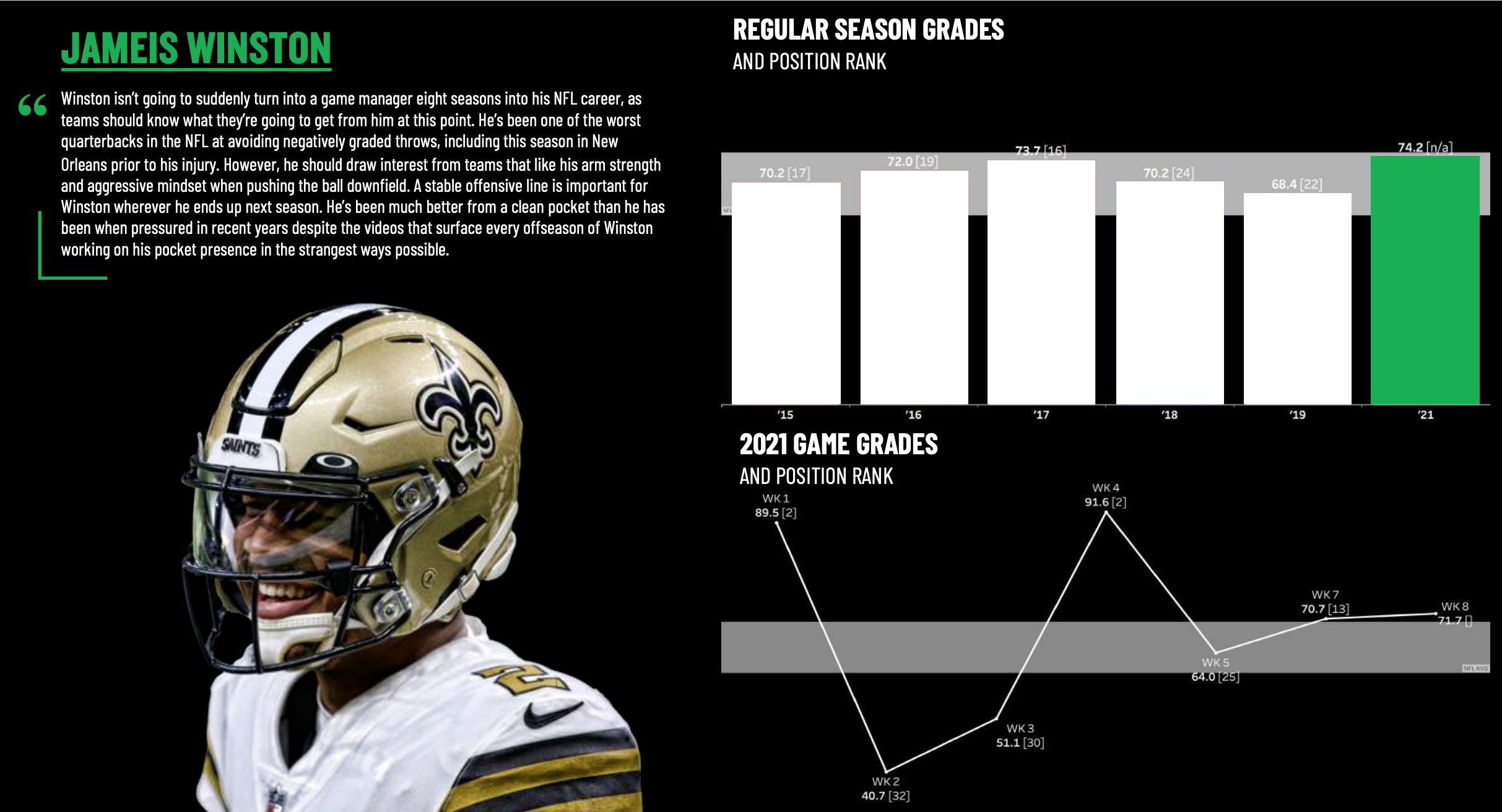 Here's a little secret: Trubisky was actually a pretty solid fantasy quarterback during a large chunk of 2018. Overall, he ripped off fantasy QB1 (x2), QB2, QB5, and QB9 finishes between Weeks 1-11 before suffering a shoulder bruise. As the overall QB7 during this stretch, Trubisky averaged a robust 36.3 rushing yards per game and racked up three performances with over 300 passing yards and three scores.
The 2017 NFL Draft's No. 2 overall pick clearly regressed by 2020, but there's a case to be made that he managed to make the most out of a fairly awful situation. Trubisky's first season was largely lost with the John Fox-led Bears in a similar manner as Jared Goff and Trevor Lawrence, and 2018 produced some aforementioned prolificness and notably included a Bears offense that ranked inside the league's top-12 offenses in the percentage of receivers considered open on a per-route basis. Trubisky certainly deserves plenty of blame for 2019's dropoff in performance with his receivers repeating their top-12 open-route rank, but 2020 (24th) and 2021 (32nd) revealed that head coach Matt Nagy, as well as the available surrounding talent, might have been the larger problem.
The overall media infatuation over Trubisky throughout the offseason reflects the overall lack of a real solution under center in free agency, but that doesn't mean the 27-year-old talent couldn't produce results more similar to 2018 as opposed to 2019 and 2020 on the right team. Trubisky is more akin to Carson Wentz than Sam Darnold in that we've at least seen one extended stretch of high-end fantasy play.
 Trubisky, at his best, profiles as the sort of dual-threat talent who is a better fantasy than real-life quarterback. A training camp battle with Mason Rudolph and potentially Dwayne Haskins (restricted free agent) seems manageable but don't count out the possibility of Trubisky providing more bombs than his more-publicized busts and functioning as an upside QB2 if the Steelers decide to give him a chance. Obviously, he's not going to be ranked inside anyone's top-12 signal-callers regardless of where he lands, but a squad like the Steelers possesses copious firepower in Diontae Johnson, Chase Claypool, Najee Harris and Pat Freiermuth as well as what should be an improved offensive line. I'd share a similar sentiment of optimism regarding Trubisky's fantasy value on any of the additional top-six squads that need a quarterback, as he just spend a year in the same environment that helped transform Josh Allen from a fantasy darling to a real-life world-beater.
It's safe to say Newton's best years have come and gone. With that said, the 2015 NFL MVP continues to offer the sort of gaudy rushing volume that makes up for inefficiency in the passing game. Overall, Newton turned in a blistering 137 carries, 592 rushing yards and 12 rushing touchdowns line in 15 games with the Patriots, and he found the end zone as a rusher in each of his first five games back with the Panthers in 2021.
No quarterback has scored more rushing touchdowns than Newton over the past two years despite the reality that he only started five games in 2021. The company he's keeping on the rushing touchdown leaderboard is truly bananas:
Overall, Newton turned in two top-six finishes in 2021 and three in 2020. At this point, Newton is the NFL's version of Russell Westbrook, as he's still capable of putting up fairly big-time numbers but is not someone a contending team should be actively looking to build around. Newton will be 33 years old by Week 1 and history tells us rushing quarterbacks don't improve with time. It'd be understandable if Newton doesn't get the chance to start right away in 2022, or maybe ever again, but he could still provide some fun fantasy-friendly flashes for a team without a short- or long-term plan at the position.
It pains me to wish this landing spot on Newton, but this is probably the only team that would be willing to let him be the focal point of the entire offense. Playing Newton ahead of Davis Mills wouldn't make any sense but just realize a new coaching staff might not view the rising second-year quarterback as a long-term solution. Style points don't matter in fantasy football, so it's tough to think of another situation that could offer Newton a better chance at starting an entire season.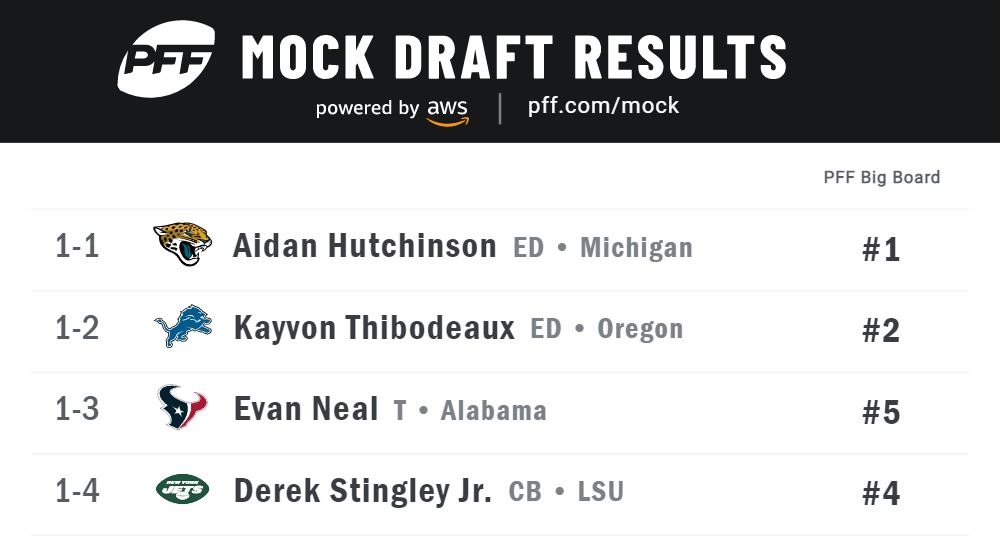 Mariota never really amounted to much as a fantasy signal-caller with the Titans, but he came off the bench in 2020 to turn in an overall QB8 performance on the back of a tantalizing nine-carry, 88 rushing-yard and one-touchdown rushing performance. This could be the difference between Mariota functioning as both an average real-life and average fantasy quarterback as opposed to an average real-life and above-average fantasy signal-caller.
Mariota doesn't turn 29 years old until October and certainly doesn't look to have lost a step.
Marcus Mariota sighting!

Jon Gruden UNLEASHED ????pic.twitter.com/UFfwuJmD5Q

— Pickswise (@Pickswise) September 14, 2021
It's not a given that other NFL teams will show the same willingness to utilize Mariota as a rusher that the Raiders did but just realize his skill set is far more fantasy-friendly than some of the other available quarterbacks. There's plenty of potential for the 2015 NFL Draft's No. 2 overall pick to be a better fantasy talent than real-life contributor should a team sign up and give him a realistic chance to win the job.
Ron Rivera and company certainly know what it's like to have a dual-threat quarterback, and Mariota would have at least two talented wide receivers at his disposal in Terry McLaurin and (to a lesser extent) Curtis Samuel. Throw in pass-friendly tight end Logan Thomas as well as the Commanders' pair of talented pass-catching running backs, and there's potential for a fantasy-friendly quarterback to emerge in D.C.
5. Former Jets, Giants, Chargers and Seahawks QB Geno Smith
Smith is 31 years old and has started five total games since the Jets gave up on him following the 2014 season. And yet, he was good in four extended appearances in place of Russell Wilson last season:
PFF passing grade: 73.0 (No. 16 among 44 qualified quarterbacks)
QB Rating: 103 (No. 6)
Big-time throw rate: 7.4% (No. 2)
Turnover-worthy play rate: 2.7% (No. 11)
Yards per attempt: 7.4 (No. 13)
Adjusted completion rate: 80.5% (No. 2)
Smith managed all this against the Rams, Steelers, Saints and Jaguars. The counting stats on hand were hardly anything to write home about, as he threw just five touchdowns all season and didn't reach 210 pass yards in a game.
And yet, extended age and experience are less of an issue at quarterback than anywhere else on the field as far as fantasy production is concerned. 
Nobody has a better understanding of Smith than the team that has employed him since 2020. D.K. Metcalf and Tyler Lockett deserve to be on any shortlist of the league's top-two wide receiver duos. There's limited upside here, as Smith posted QB26, QB23, QB20 and QB8 fantasy finishes in his four extended appearances in 2021. With all due respect to Drew Lock, no other roster in the league offers a better chance for Smith to actually get a legit chance to start Week 1.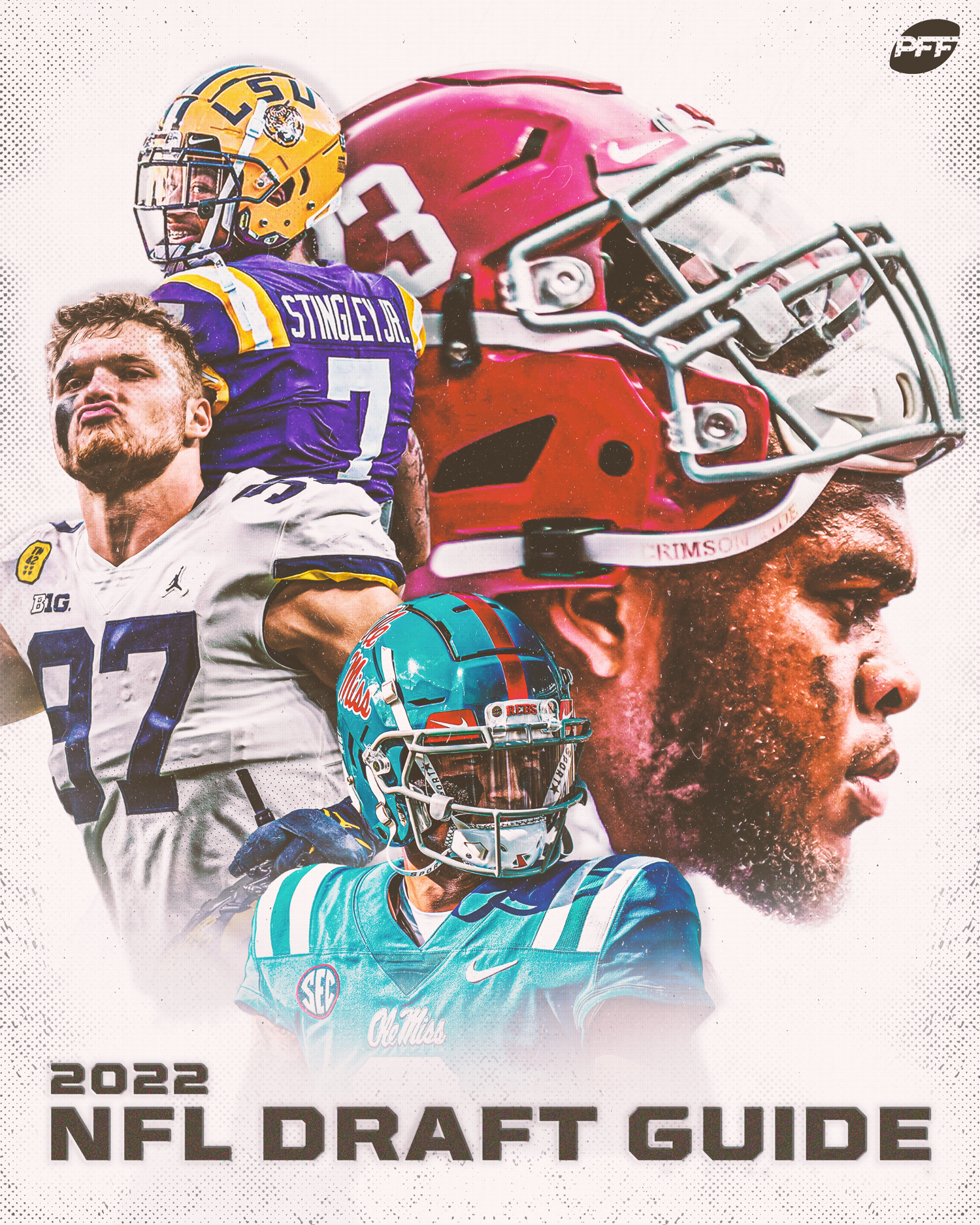 Best of the rest
I don't hate the thought of Teddy Bridgewater returning to the Saints, where he at least demonstrated the ability to enable Michael Thomas and Alvin Kamara to similar high-end production in Drew Brees' absence. It's pretty clear at this point that Bridgewater doesn't offer much of a ceiling in fantasy land but at least this pairing would make projecting the rest of the offense a bit easier.
It's too bad that Ryan Fitzpatrick wasn't healthy enough to capitalize on his starting job in Washington last season. It'd make sense if no team gives the 39-year-old veteran a real chance to start in Week 1, but the Panthers might be the next best thing considering the artist known as FitzMagic might just be a few inevitable mistakes from Sam Darnold away from finding the field.
I hope the Lions sign Andy Dalton to compete with Jared Goff so we can essentially cross off the team and not worry about the offense for a good 12 months. This also might prevent the Red Rocket from interfering with the playing time of another young quarterback.
Trevor Siemian put up some solid numbers during his brief stint with the Saints, and he's a realistic cheap backup option who the Browns could take on to "compete" with Baker Mayfield should they feel the need.
The Giants are another squad that might feel compelled to bring in some outside competition for incumbent starter Daniel Jones, and Jacoby Brissett, who also offers a bit of the dual-threat ability that Brian Daboll figures to keep as a part of his offense, would be a great option.
Tyrod Taylor's days as a Week 1 starter are probably over but that doesn't mean he couldn't provide a solid backup option inside of an offense willing to lean on a mobile quarterback. The Ravens and Cardinals immediately spring to mind if they choose to move on from their respective back signal-callers.
Also shoutout to Joe Flacco, Colt McCoy and Josh Johnson, who have done enough in recent years to warrant a backup job somewhere and might just be able to provide an average game or two if forced into action.