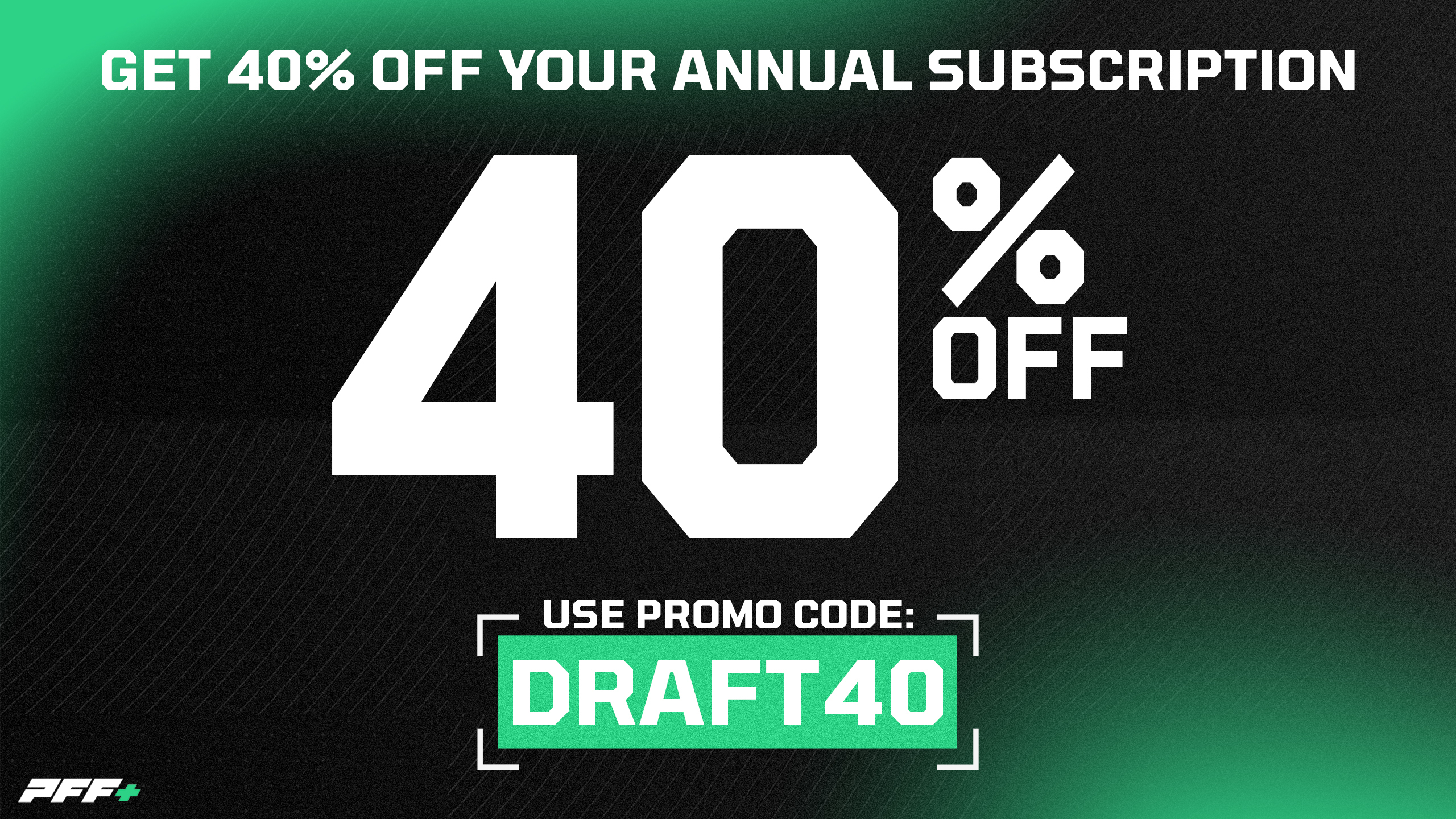 2023 NFL Draft
It's draft time, and PFF has got you covered with round-the-clock content, coverage and tools. With a PFF+ Annual subscription, you can gain access to premium football insights to get ahead of the game this 2023 NFL season.
Use promo code:

DRAFT40

($79.99 | $47.99)
Sign Up Here
Here's what you get:
Learn about the most promising college football prospects as they enter the 2023 NFL Draft. Stay up to date with articles from PFF's Gordon McGuinness, Max Chadwick, Trevor Sikkema and Sam Monson.
Designed to help NFL teams, media members and fans make informed decisions and predictions about the upcoming draft. Our big board is a high-level ranking of the top NFL draft prospects that provides a glance at college season and game grades, total snap counts, measurables, draft position trends and a summary of the top draft prospects.
Our comprehensive 2023 NFL Draft Guide gives you detailed analysis, player comparisons, scouting reports and more for over 200 prospects. Curated by lead draft analyst Mike Renner, it covers all positions and includes information such as player strengths and weaknesses, athletic testing data and advanced statistics, with iterations both pre and post-draft.
Be the general manager of your favorite team with our mock draft simulator! Perform trades, receive deal grades and select picks from all seven rounds. The simulator also includes customizable settings, such as pick time limits and draft order, to tailor the experience to the user's preferences. Designed for both casual fans and draft experts, it allows users to test their draft knowledge, refine their draft strategy and get instant feedback on their selections.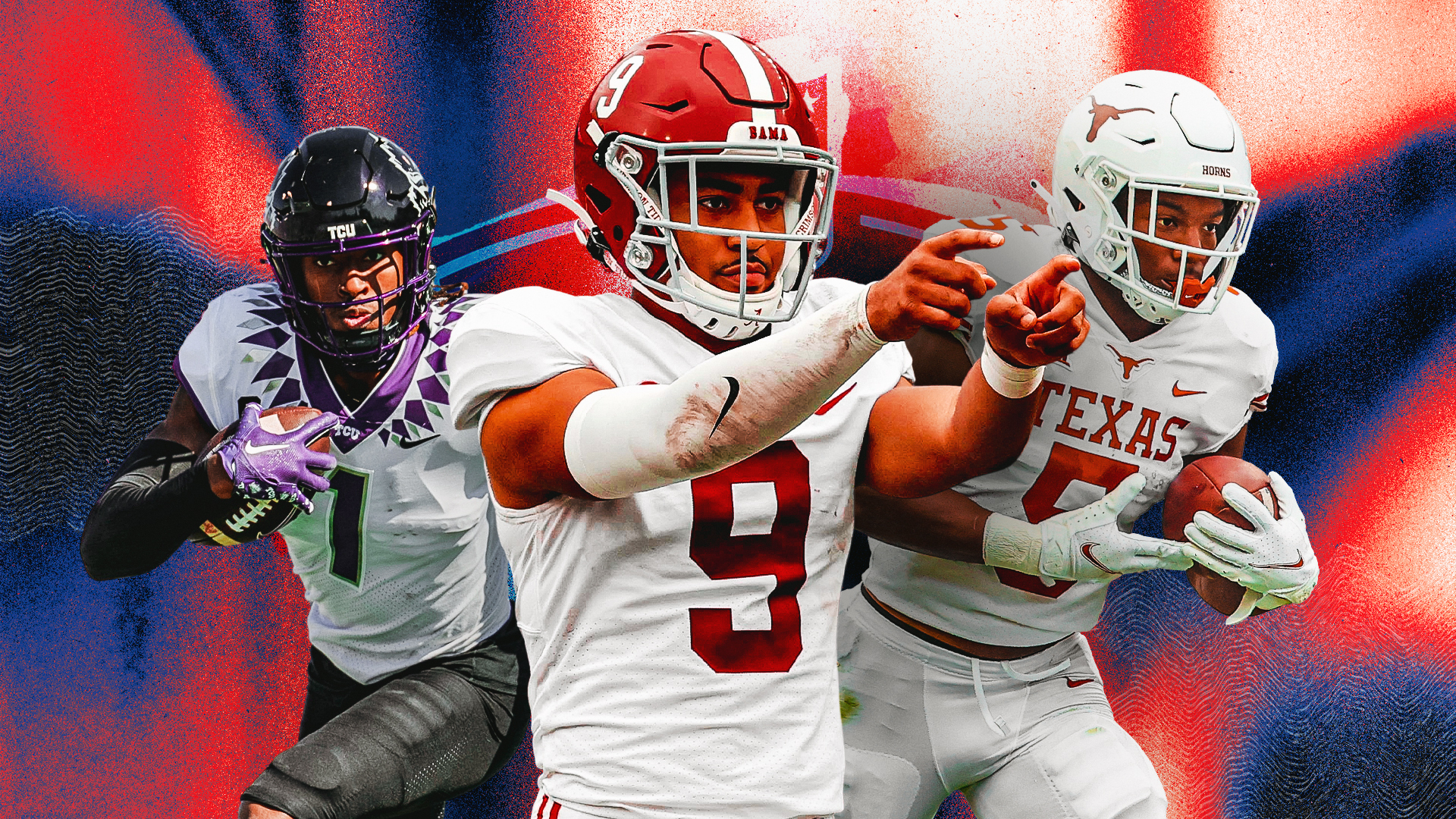 College Football
Get the most out of your subscription by accessing historical statistics, grades and more from your favorite college football players and teams. Featuring exclusive premium articles, interviews and highlights from the top returning players this 2023 CFB season.
Giving you update-to-date news, rumors and headlines in college football. Led by PFF's Max Chadwick (host of Preferred Walk-On), who delivers exclusive features and in-depth insights into the most promising college football players.
A weekly ranking of the top college football teams in the country based on performance data and advanced analytics. The rankings take into account a variety of factors, including offensive and defensive performance, opponent quality and situational performance.
Examine historical statistics dating back to 2014 from every FBS Division I program. Search by game, team, position and player to uncover grades, snaps, team reports and more.
Our annual publication includes an in-depth analysis of the upcoming college football season. Go beyond grades, and dive deep into the profiles and expert predictions for this year's top college football players. Follow your favorite storylines as you watch them unfold with exclusive coverage and insights.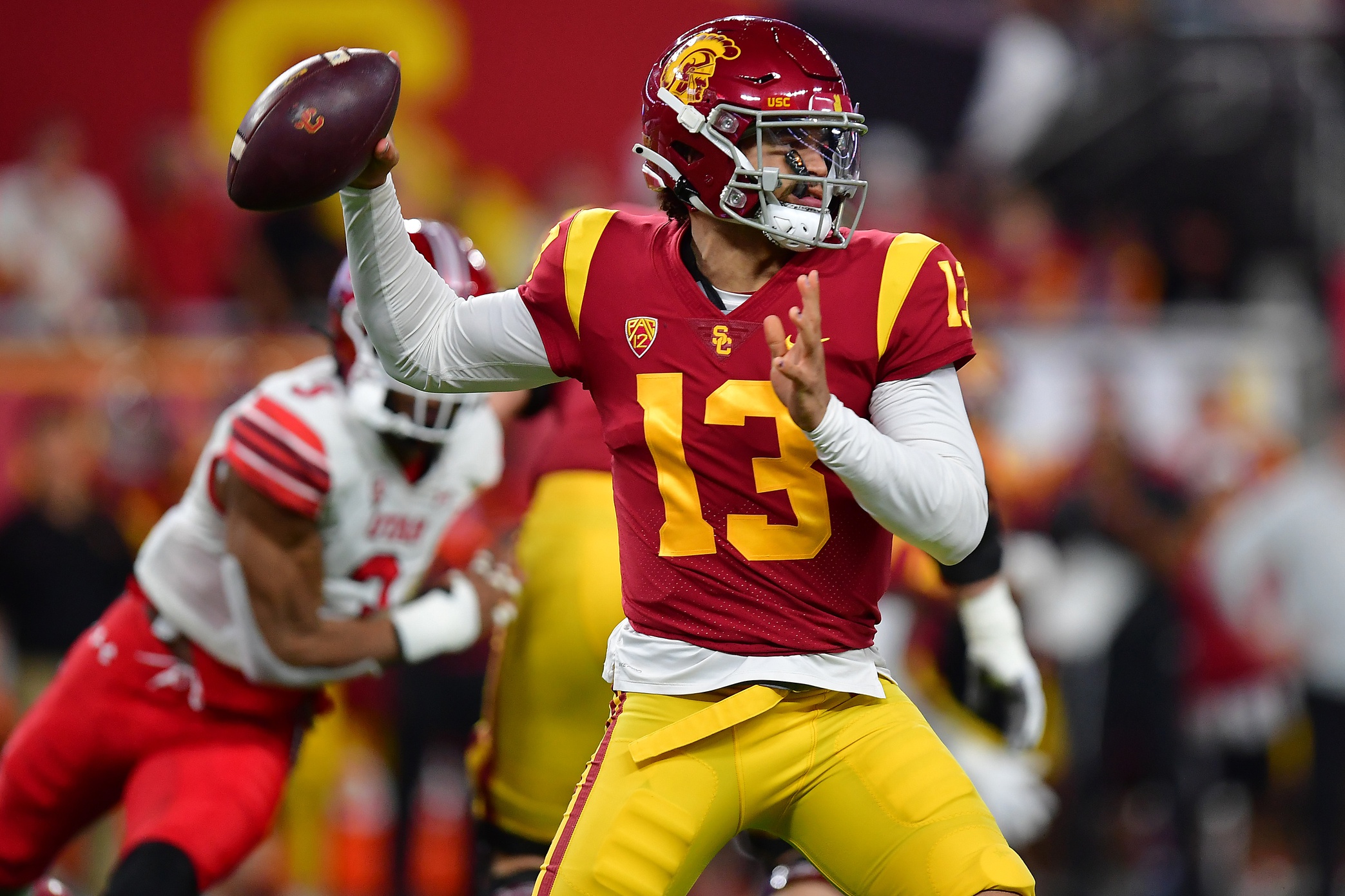 NFL
PFF provides data analysis for all 32 NFL teams. Get the edge this 2023 NFL Season with premium content and tools for every football fan.
Complete coverage of preseason, regular season and offseason NFL content, from free agency to roster moves, team salary cap analysis and more. Read articles from PFF's Amelia Probst, Brad Spielberger, Dalton Wasserman, Jim Wyman, William Moy, Zoltán Buday, Sam Monson, Steve Palazzolo, Seth Galina, Trevor Sikkema and more.
A weekly ranking of all 32 NFL teams based on performance data and advanced analytics. The rankings take into account a variety of factors, including offensive and defensive performance, opponent quality and situational performance.
Analyzing historical statistics dating as far back as 1994. Search by game, team, position and player to uncover grades, snaps, team reports and more.
Our 2023 NFL free agency rankings offer three-year player grades, updated contract information, in-depth player analysis and PFF's newly developed Wins Above Replacement (WAR) metric for all of the top NFL free agents.
Our annual publication focuses on detailed analysis and rankings of every quarterback in the NFL. Providing advanced statistics and analytics, including PFF's player grades and in-depth data on each quarterback's performance in different situations. It also includes expert analysis and scouting reports on each quarterback, as well as insights into trends and developments in the NFL quarterback landscape.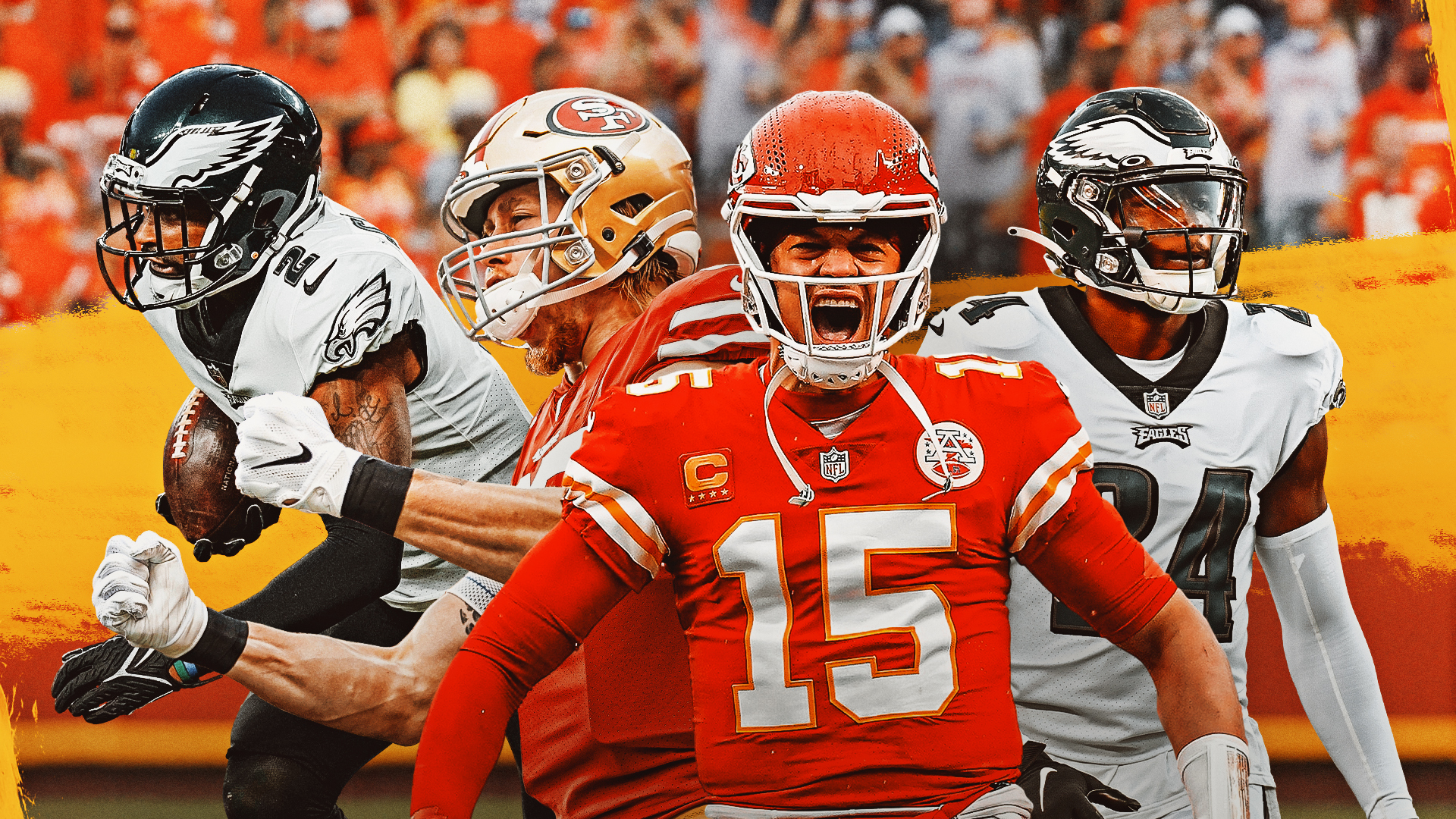 Fantasy Football / Daily Fantasy Sports
Explore our resources for fantasy football and daily fantasy sports. We've updated our product suite to give you the leverage needed to dominate your league.
From fantasy rankings, mock drafts, trade value charts and more. PFF's Nathan Jahnke and Jonathon Macri deliver premium fantasy content and coverage.
Our newly released fantasy draft guide tool allows customizable settings for league type and scoring. Evaluate your draft picks by position, tags, and ranker from our expert analysts to make the best decisions on your roster.
Fantasy football rankings include draft and current week ranks from our experts, projections, auction values, advanced stats and our strength of schedule metric.
Statistical forecasts for fantasy football players. The projections use advanced analytics and machine learning algorithms to predict player performance for upcoming games and entire seasons. They are updated regularly to reflect changes in player roles, injuries and matchups. PFF fantasy projections include a variety of metrics, such as projected fantasy points, yardage, touchdowns and more, and they are an essential tool for fantasy football players looking to make informed lineup decisions and strategic moves.
Measuring the expected value of each play in terms of points scored. Our EP model takes into account several factors, such as down and distance, field position, time remaining and score differential, to calculate the likelihood of a team scoring on each play. Based on extensive historical data and is updated in real-time during games to reflect changing circumstances. PFF Expected Points can be used to evaluate player and team performance, as well as to make strategic decisions in-game or in fantasy football.
Analyzing the relative difficulty of each NFL team's schedule based on their opponents' past performance. Our strength of schedule takes into account an opponent's win-loss record, point differential and other advanced statistics to provide a more accurate picture of the challenges each team will face throughout the season. It can be used to evaluate a team's chances of success, as well as to make informed decisions in fantasy football, such as which players to draft, start, or sit based on their upcoming matchups. Updated throughout the season to reflect changes in team and opponent performance.
Updated throughout the week leading up to each game to reflect the latest news and developments. Projecting how well each player in fantasy football will perform in a given week. The rankings are available for all fantasy-relevant positions, including quarterbacks, running backs, wide receivers, tight ends, kickers and team defenses.
Providing detailed analysis of the matchups between wide receivers and cornerbacks in the NFL. The tool allows users to analyze the performance of each player in past matchups against specific opponents and provides a ranking of the top matchups each week. The tool also details advanced statistics and analysis of player performance, including catch rate, yards per route run and coverage grades for cornerbacks.
Betting
Leverage our College Football and NFL betting insights to make smart decisions. Uncover hidden edges and game-winning data to bet with confidence and grow your bankroll.
From futures, spread picks before the lines move, best bets, player props and more. Our team of expert betting analysts give you entire coverage of the market throughout the CFB and NFL season. Featuring premium articles from PFF's Arjun Menon, Ben Brown, George Chahrouri, Judah Fortgang, Mason Cameron, Nathan Jahnke and more.
Our best bets tool is a feature that gives you expert betting analysis, picks, and predictions for NFL games each week. Our team of analysts uses extensive knowledge of player and team performance, advanced statistics and other factors to identify the best betting opportunities for each game. Including a variety of betting options, such as point spreads, over/under bets and player props. The feature also provides analysis of betting trends and other relevant factors that could impact the outcome of each game.
Get insights into the statistical performance of individual NFL players. We provide several prop market categories, such as passing yards, rushing yards, receptions, touchdowns and more. The odds for each player prop are determined by the player's past performance, opponent matchup and other relevant statistics.
Our Greenline model offers expert sports betting advice and picks for NFL games. It analyzes multiple factors that impact the outcome of games, including player and team performance, injury status, weather conditions and other relevant statistics. Greenline also provides real-time updates and alerts based on changes in the betting market or other relevant factors. PFF Greenline is designed to help sports bettors make more informed decisions and improve their chances of winning.
The PFF App
Take PFF on the go with our new mobile app experience. Everything you love and need to know is now available on iOS in the App Store.