After five quarterbacks were drafted in the first round a year ago, this year's class comes with many question marks. Oklahoma's Kyler Murray wasn't even on our radar as a possible NFL prospect coming into the season, but he's ranked as PFF's No. 1 quarterback after posting the nation's top passing and rushing grades last fall. Ohio State's Dwayne Haskins is right there with Murray in the Top-10 mix, however, the rest of the signal-callers come with some risk if drafted highly. Missouri's Drew Lock, West Virginia's Will Grier and Duke's Daniel Jones are likely valued between the late first and third rounds, making this a year with plenty of question marks and potential backups, especially when compared to last year's group of quarterbacks.
[Editor's Note: To view all of Pro Football Focus' advanced stats and grades for draft-eligible players, check out our 2019 NFL Draft Guide. All EDGE and ELITE subscribers already have access to the guide, and for those who don't, you can get your copy for as low as $9.99!]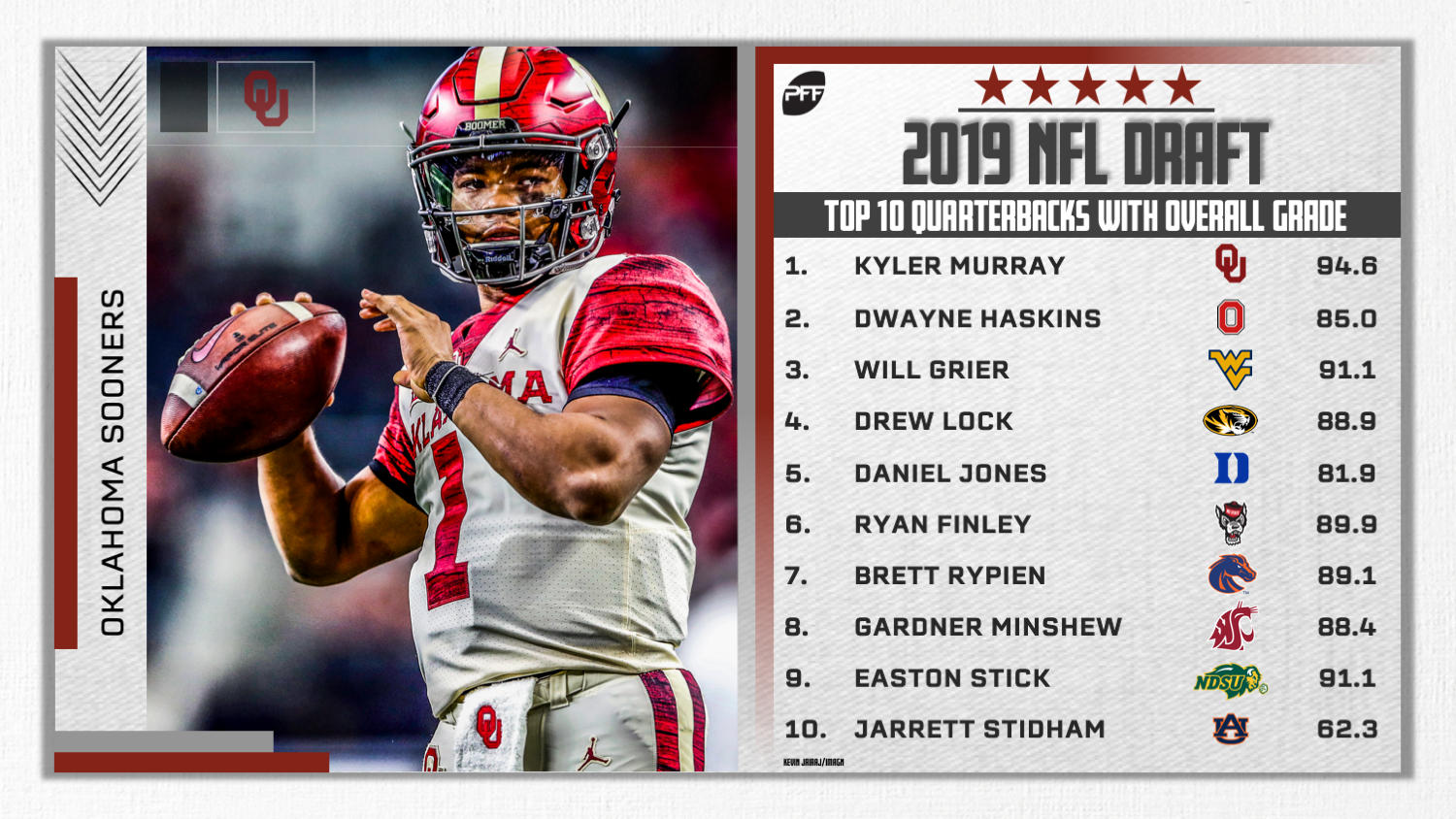 1. QB Kyler Murray, Oklahoma
Murray was the highest-graded quarterback in college football this past season. We haven't seen a quarterback that is as dangerous with both his arm and legs since Russell Wilson.
Related Article: Why Kyler Murray is the top player on the PFF 2019 NFL Draft Board
2. QB Dwayne Haskins, Ohio State
Haskins certainly improved as the season went on, but his 84.9 passing grade leaves us with some reservations.
3. QB Will Grier, West Virginia
Grier tied Drew Lock for the NCAA lead with 33 big-time throws and has the second-best passing grade behind Murray.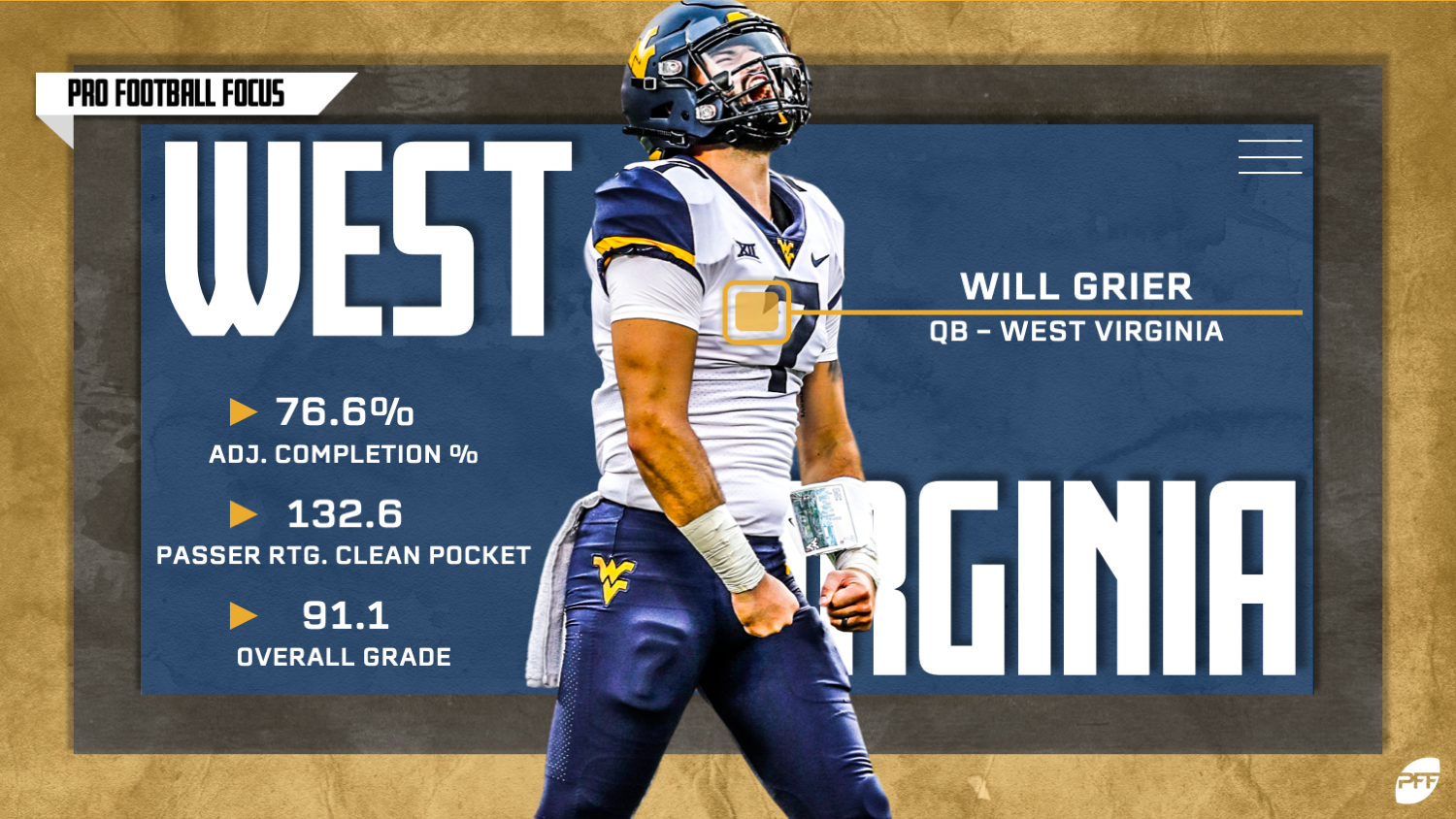 4. QB Drew Lock, Missouri
Lock paired an NCAA leading 33 big-time throws with only six turnover-worthy plays as a senior.
5. QB Daniel Jones, Duke
Jones overcame one of the lowest-graded offensive lines in college football this past season to earn an 81.9 overall grade.
6. QB Ryan Finley, NC State
Finley lacks the type of arm strength most would like to see at the NFL level, but throw for throw, he's one of the most accurate quarterbacks in the class.
7. QB Brett Rypien, Boise State
Rypien's 91.8 passing grade from a clean pocket ranked tied for third with Finley in the draft class.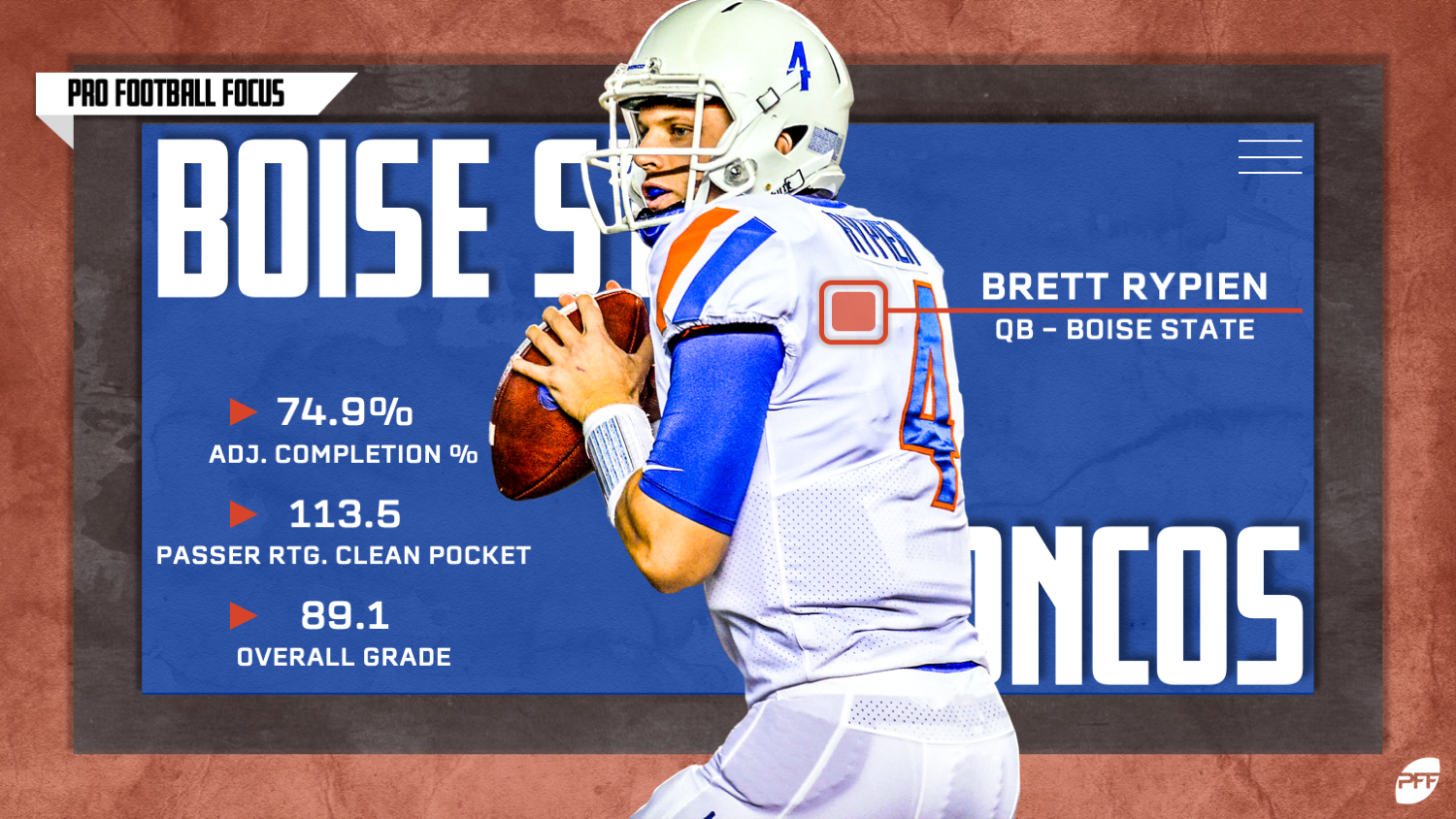 8. QB Gardner Minshew, Washington State
More than just a sweet mustache, Minshew led all draft-eligible FBS quarterbacks with at least 300 dropbacks a year ago in adjusted completion percentage (80.7%).
Related Article: Gardner Minshew doing all he can to be 'the most ready' rookie QB in the NFL
9. QB Easton Stick, North Dakota State
Stick earned a 91.1 overall grade this past season against FCS competition. He's a fantastic athlete as well who's legs are a real threat.
10. QB Jarrett Stidham, Auburn
Stidham failed to impress in 2018, earning just a 62.3 overall grade and a 66.2 passing grade on the year. His 79.6 passing grade from a clean pocket ranked just 24th among draft-eligible quarterbacks with at least 200 clean dropbacks in 2018.