Every snap counts when you're projecting forward to the NFL draft, and it's all visible on each player's tape. There's been a growing trend of prospects opting out of bowl games, but the 10 guys below made the most of their time on the field during the 2020-21 college football season.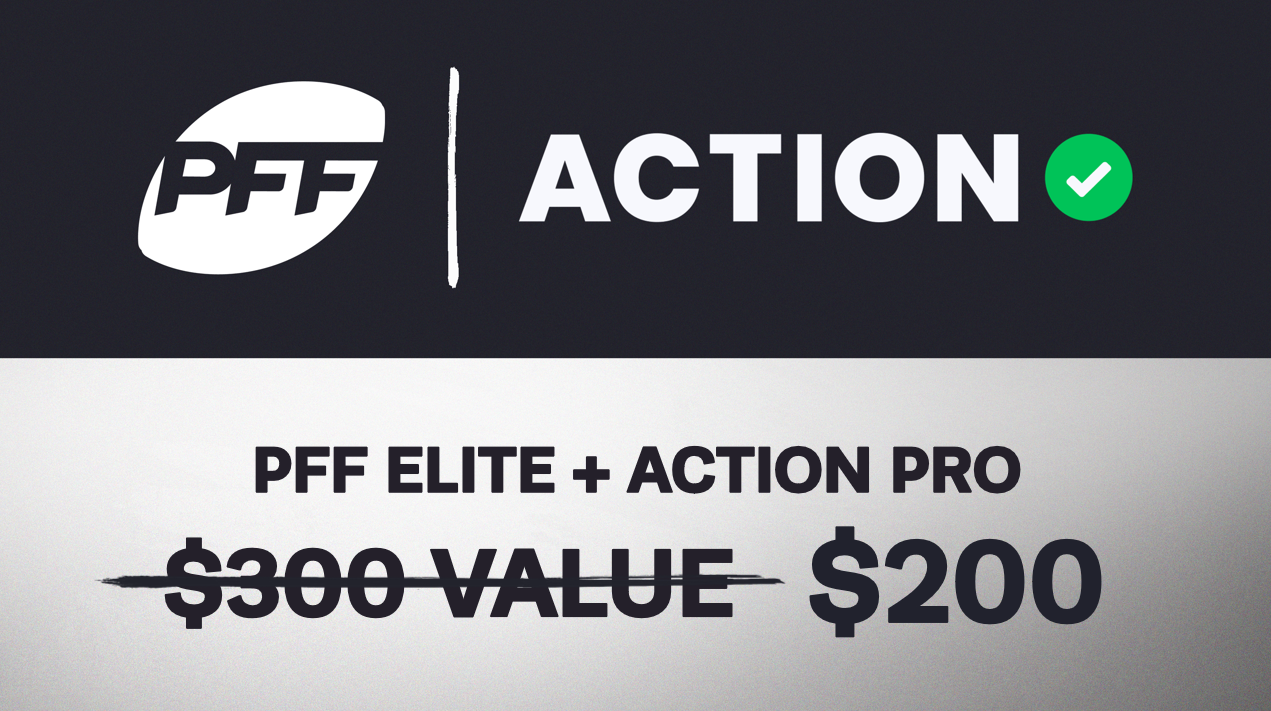 1. Ohio State QB Justin Fields vs. Clemson
After the Big Ten championship game, Fields needed a notable performance. And in the College Football Playoff against Clemson, he showed off not only his arm talent but also his toughness. No one would have blamed him for coming out of the game after the shot he took from Clemson linebacker James Skalski. It was the opposite, though, as Fields finished with a 94.6 passing grade and four big-time throws.
WOW! JUSTIN FIELDS LET IT FLY FOR A 56-YARD TOUCHDOWN ???? pic.twitter.com/9z8zy0qEJC

— ESPN (@espn) January 2, 2021
2. Georgia EDGE Azeez Ojulari vs. Cincinnati
Georgia doesn't win its contest against Cincinnati football without Azeez Ojulari, plain and simple. He took over in the second half — albeit against a backup tackle — and had three sacks along with a forced fumble. He'll test the athleticism of every offensive lineman he faces at the next level.
EDGE Azeez Ojulari declared for 2021 NFL Draft…

Only a redshirt-sophomore but easy to see the tools… Might be most explosive/loosest pass rusher in the class pic.twitter.com/8hUEFxV5Jq

— Ben Fennell (@BenFennell_NFL) January 2, 2021
3. Alabama DI Christian Barmore vs. Notre Dame
This is the version of Barmore we've been waiting all year to see. Going against one of the best interior offensive lines in the country, he put on a show. He racked up seven pressures on 40 pass-rushing snaps in what was easily his highest-graded outing of the season. NFL evaluators will go back to that tape all spring, and Barmore passed with flying colors.
Plays like this are why Christian Barmore reminds some in the NFL scouting world of Chiefs star Chris Jones
pic.twitter.com/2z5KaBdgs0

— Matt Zenitz (@mzenitz) January 1, 2021
4. BYU QB Zach Wilson vs. UCF
Yes, it was UCF, and yes, they didn't have all their starters in the secondary. But just look at this throw.
BYU QB Zach Wilson in the first half vs. UCF: 17/21 passing for 353 total yards and 5 total TDs (3 passing, 2 rushing)

Check out the ball placement on this throw pic.twitter.com/cImWQ7Ed62

— NFL Update (@MySportsUpdate) December 23, 2020
Wilson plays at a high level with consistency. He finished with a 90.9 passing grade against UCF — his seventh 90.0-plus passing grade this season.
5. Ohio State WR Chris Olave vs. Clemson
Olave was consistently matched up with Clemson's Derion Kendrick — a first-round hopeful in his own right — and came away the easy victor. He caught six of eight targets for 132 yards and two scores. In six games this year, Olave now has five 100-yard outings. He's one of the best route-runners in the draft and is proving it against top competition.
Chris Olave so nice with this route ???? @chrisolave_ @OhioStateFB

(via @SportsCenter) pic.twitter.com/HHppAtq05R

— The Checkdown (@thecheckdown) January 2, 2021
6. Oklahoma OT Adrian Ealy vs. Florida
The recent Senior Bowl invite had his way with Florida's edge defenders. Ealy didn't allow a single pressure on 31 pass-blocking snaps and finished the game with an 82.2 overall grade. That's a massive performance given the distinct lack of pass-rushing talent he's faced in the Big 12 (outside of his own team in practice, of course).
7. Texas LB DeMarvion Overshown vs. Colorado
Overshown is a converted safety at 6-foot-4 and 217 pounds, and for much of the year at linebacker for Texas, he looked like exactly that — a safety playing linebacker. He struggled mightily with physicality and missed tackles in the box. Against Colorado, however, we saw that coverage ability of a safety with a little more oomph in the box. He picked off a pass, had three pressures including a sack and missed only one of his seven tackle attempts. That's likely not enough for the redshirt junior to declare, but he'll be a name to watch in 2022.
Someone I highlighted before the season was #Texas LB DeMarvion Overshown, who was making the transition from Safety to LB this season. He has made it seamlessly, as he picks up his second INT of the season here.

Athletic, rangy, still learning, but he's someone to watch. pic.twitter.com/Plgr3FQori

— Devin Jackson (@RealD_Jackson) December 30, 2020
8. Ohio State DI Tommy Togiai vs. Clemson
Togiai had been one of the Buckeyes' biggest breakout players through his first six games, but even that didn't prepare us for the dominance we saw against Clemson. He was a true game-wrecker and pretty much shut down the Tigers' run game before it even got started. On a loaded defensive line, Togiai had played only 368 career snaps prior to this season.
Tommy Togiai was the best defender on the field last night for @OhioStateFB – as he's been all season long

????Quick Off Ball + Stout + Active

Remember, he only played 7 snaps in the 2019 game vs Clemson. Togiai set the tone & dominated inside last night, 49 quality snaps! pic.twitter.com/Opsm9Wat1N

— Ben Fennell (@BenFennell_NFL) January 2, 2021
9. Clemson WR Cornell Powell vs. Ohio State
Powell not only elevated his stock but also tried to eviscerate Ohio State cornerback Shaun Wade's stock. After waiting in the wings for four seasons — topping out with a career-high 122 yards in 2019 — Powell has made the most of his opportunities as a redshirt senior. He caught eight of his 11 targets for 139 yards and two scores against the Buckeyes in a losing effort. At 6-foot and 210 pounds, he's one of the country's more physical players at the position.
???? Cornell Powell is having himself a day. Can't wait to watch him at the @seniorbowl. This is filthy. ???? pic.twitter.com/TTdKVckrbe

— Crocky (@eric_crocker) January 2, 2021
10. Notre Dame OT Liam Eichenberg vs. Alabama
Not many guys from Notre Dame brought their A-game against Alabama, but Eichenberg sure did. He allowed only two pressures on 55 pass-blocking snaps and earned a 91.6 run-blocking grade, as well. That caps off quite the season for Eichenberg, who didn't allow a sack all season. He's firmly in the second-round mix at this point.