With the 60th selection of the 2018 NFL Draft, the Pittsburgh Steleers have selected James Washington. The former Oklahoma State wide receiver was selected 60th overall after finishing the 2017 season with an 87.0 overall grade.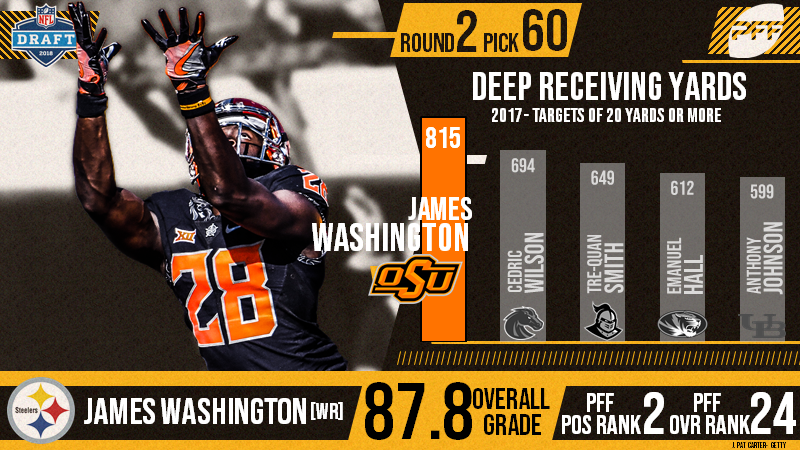 Led the nation with 815 yards on deep passes in 2017 and ranked second with eight touchdowns on deep passes.
Caught all 10 of his slant targets for 192 yards and three touchdowns.
2018 NFL Draft – Round 1: 1 | 2 | 3 | 4 | 5 | 6 | 7 | 8 | 9 | 10 | 11 | 12 | 13 | 14 | 15 | 16 | 17 | 18 | 19 | 20 | 21 | 22 | 23 | 24 | 25 | 26 | 27 | 28 | 29 | 30 | 31 | 32