Positional value is a key component when deciding on first-round picks and one of the great debates surrounds the value of a first-round nose tackle.
In today's NFL, the passing game is king, and getting after the quarterback is far more important than stopping the run on early downs. While a two-down run-stopper still has a place in the NFL, spending a first-round pick is not ideal for procuring that skillset. In recent years, the NFL has moved away from drafting the big nose tackles early, but there are always exceptions to the rule, and often with players who are perceived to have a three-down impact.
In this year's class, Clemson's Dexter Lawrence is the latest 340-pounder to be debated as a two- or three-down player, and today, we compare him to the most recent, big-bodied interior defensive linemen. The best examples both came out of Washington as Danny Shelton was a first-rounder in 2015 and Vita Vea was drafted in the first round just last year. Like Lawrence, both Shelton and Vea projected as strong run defenders with question marks as to whether or not they could rush the passer well enough to warrant a high pick.
Here's a look at how the three players stack up using career PFF College grading: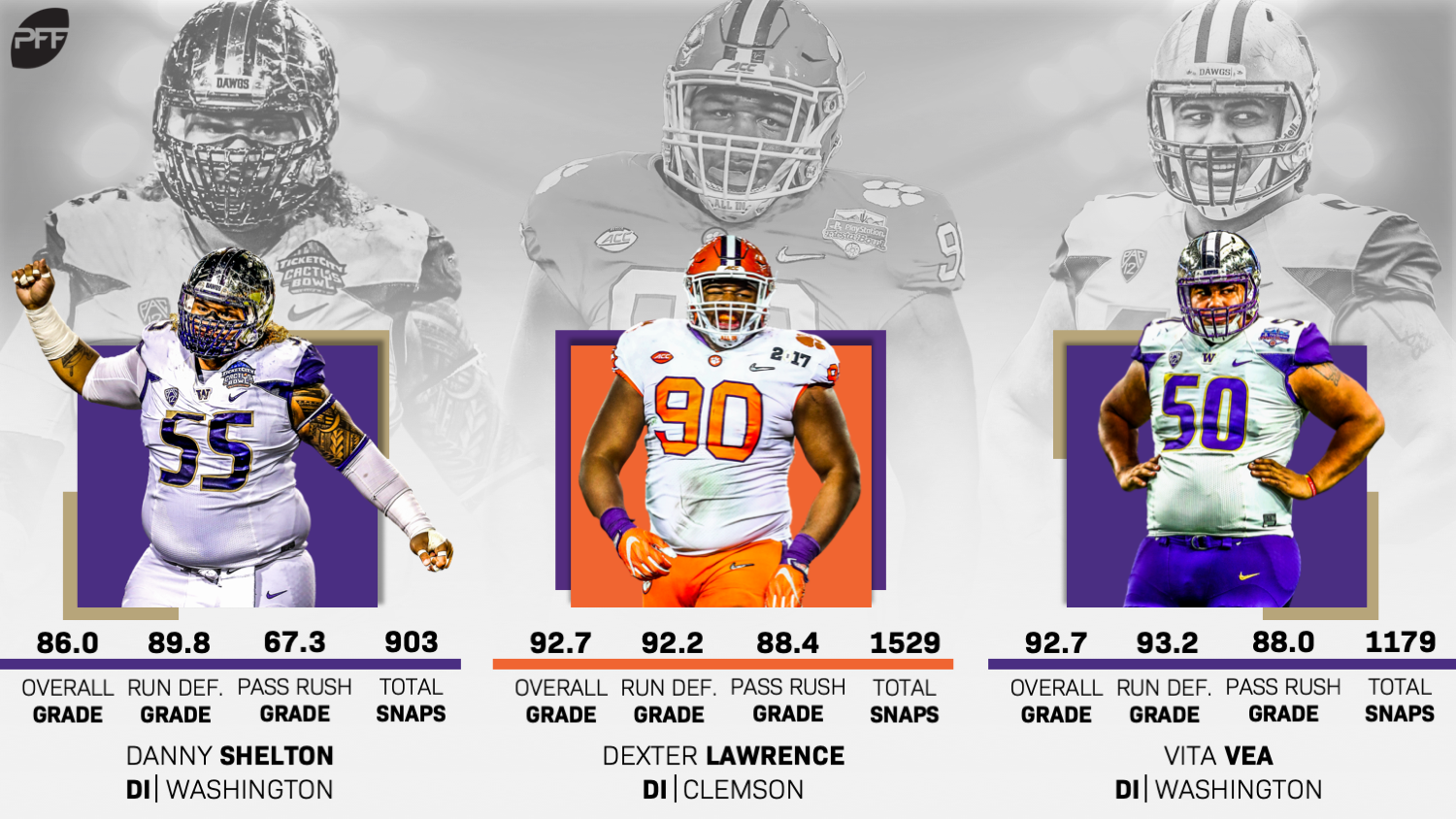 Shelton is clearly in third place when it comes to pass-rushing while Vea was one of the best bull-rushing defensive tackles to come into the NFL in recent years. Vea got after the quarterback at a reasonable level in college, and Lawrence's pass-rushing has been comparable. He had an impressive 48 total pressures as a true freshman in 2016, on his way to a career-high pass-rush grade and his 88.4 career pass-rush grade is a tick better than Vea's.
Here's a look at how Shelton and Vea have transitioned to the NFL to this point.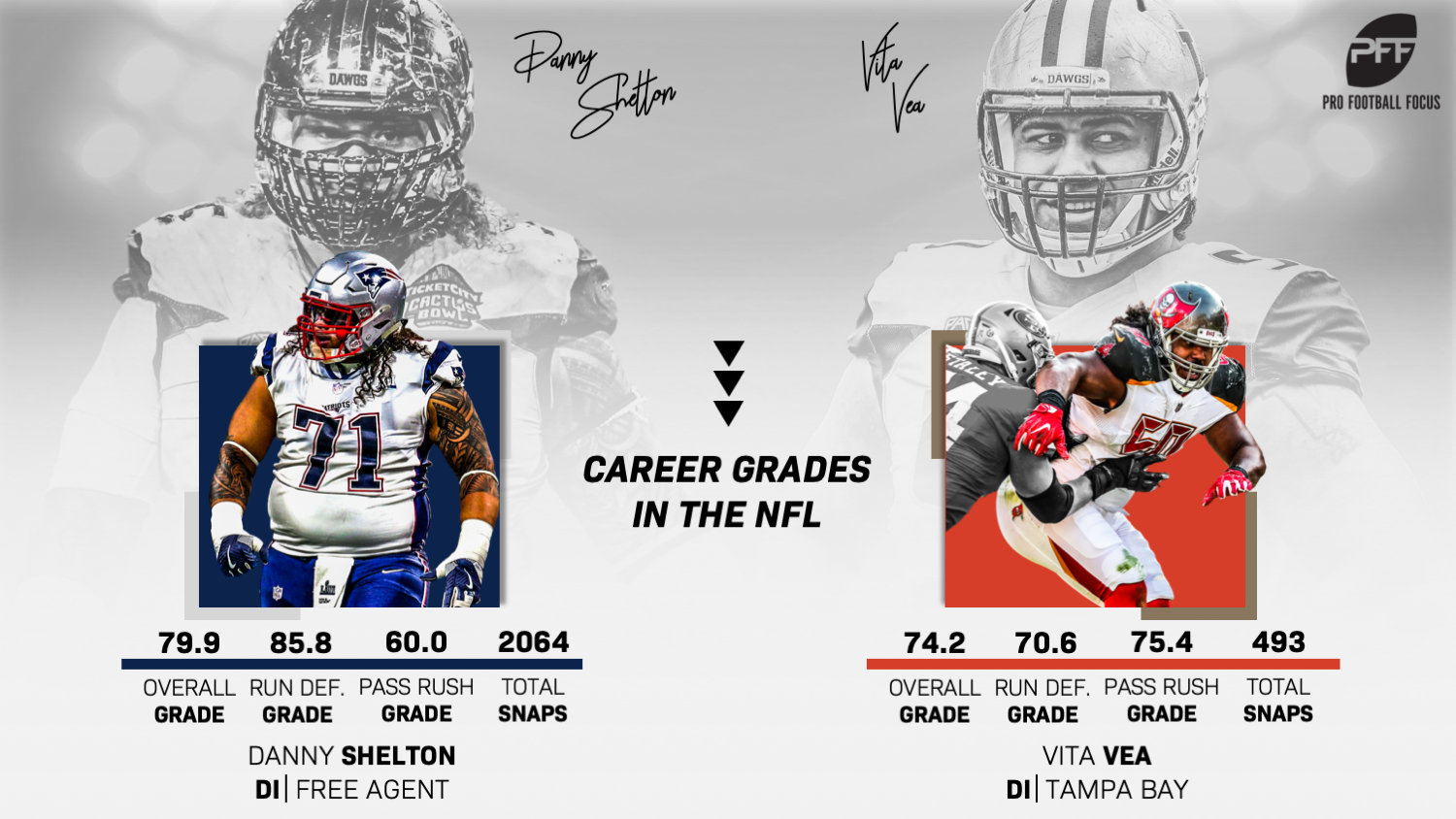 Obviously, the sample size is lower for Vea, but his pass-rushing has been much better than Shelton's to this point, reflecting the college grading. Lawrence should be right there with Vea as a player who can play the run at a high level on early downs while doing just enough as a pass-rusher to warrant three-down consideration.

While that may not profile as a top-15 selection, Lawrence should garner consideration in the back end of the first round.