With the 14th selection of the 2018 NFL Draft, the New Orleans Saints have selected Marcus Davenport. The former UTSA standout was selected 14th overall after finishing the 2017 season with an 89.8 overall grade which ranked second in the class.
New Orleans sent Round 1 (27), Round 5 (147) and a 2019 first-round pick for Green Bay's Round 1 (14).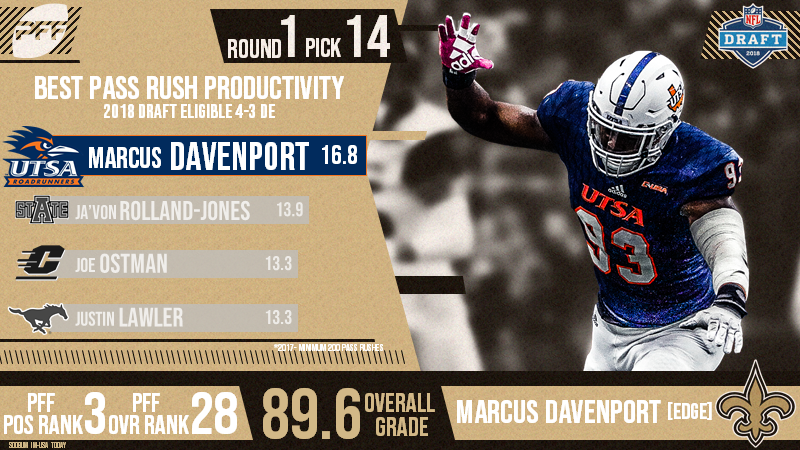 Davenport recorded a 21.2 percent pressure rate this season, which ranked third among draft-eligible edge defenders.
Davenport ranked fourth among draft-eligible edge defenders in pass-rushing prouctivity in 2017 (16.4).
2018 NFL Draft – Round 1: 1 | 2 | 3 | 4 | 5 | 6 | 7 | 8 | 9 | 10 | 11 | 12 | 13 | 14 | 15 | 16 | 17 | 18 | 19 | 20 | 21 | 22 | 23 | 24 | 25 | 26 | 27 | 28 | 29 | 30 | 31 | 32