The NFL's best in forced incompletion percentage includes New England Patriots' Stephon Gilmore (26.6%), Marlon Humphrey (24.1%) and Casey Hayward Jr. (20.6%). High-performing corners at the next level turn accurate passes into incompletions with great ball skills, and that's exactly what scouts, GMs, etc. should be looking for in this year's cornerback class.
Here's a list of the top-five cornerbacks entering the 2019 NFL Draft ranked by forced incompletion percentage in 2018.
[Editor's Note: To view more of Pro Football Focus' advanced stats and grades for draft-eligible players, check out our 2019 NFL Draft Guide. All EDGE and ELITE subscribers already have access to the guide, and for those who don't, you can get your copy for as low as $9.99!]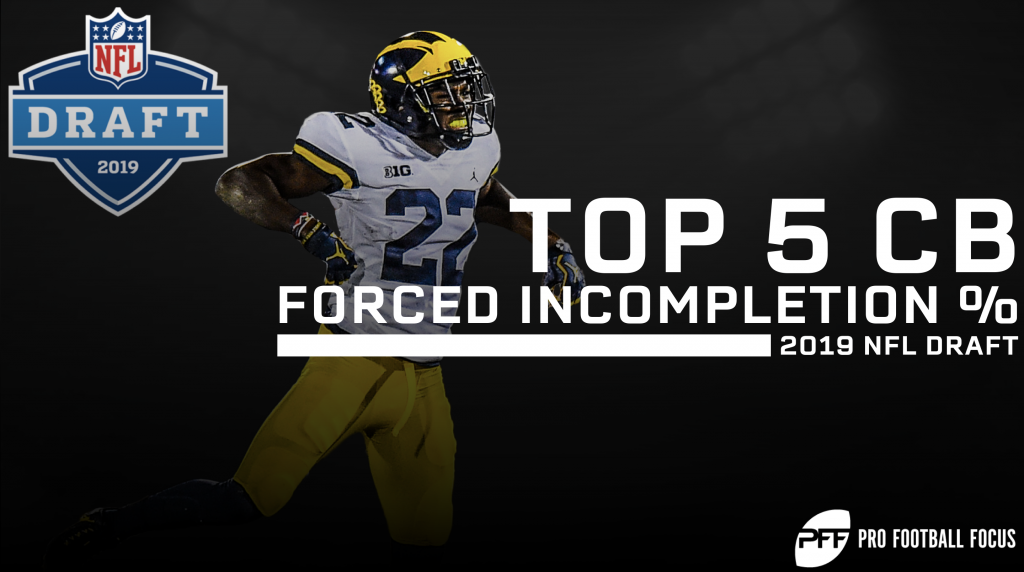 1. D.A. Williams, UAB
UAB's D.A. Williams isn't getting a ton of attention in this year's class, but the 5-foot-10, 180-pound redshirt senior put on quite the show in 2018. He allowed receptions on just 14-of-38 targets for 121 yards, seven first downs and zero touchdowns across his 241 coverage snaps this past season, and his 39.5% forced incompletion percentage (39.5%) led all draft-eligible cornerbacks with at least 25-plus targets.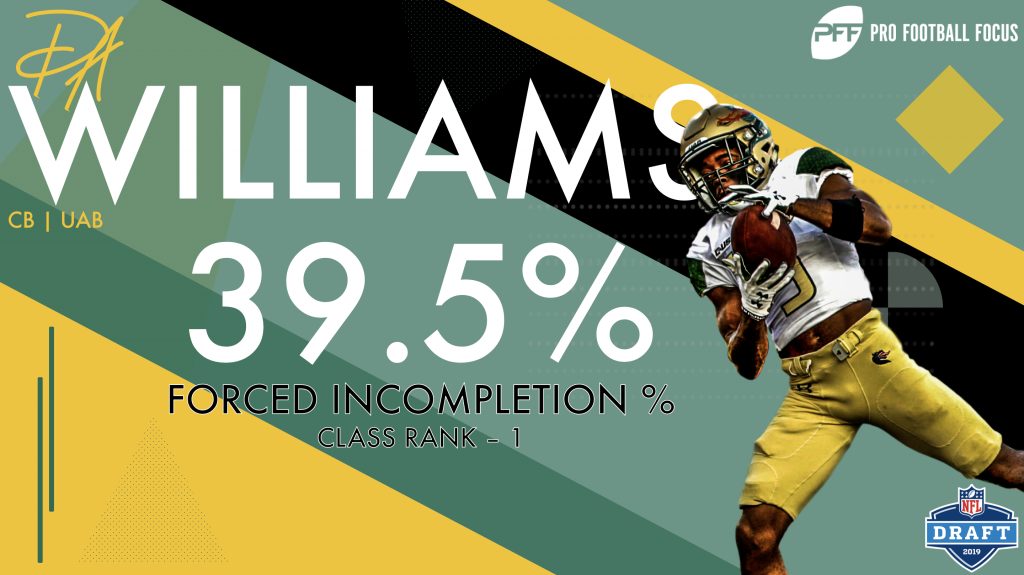 2. David Long, Michigan
Put simply, Michigan cornerback David Long is getting slept on. He allowed just nine receptions (!!) and forced 10 incompletions from his 31 targets, ranking second in the class in forced incompletion percentage (32.3%). He also allowed just 42 yards in coverage, a 2019 class-low among qualifiers.
3. Mike Reynolds, Army
Army offensive and defensive players are rarely coveted for how they perform in passing situations, but cornerback Mike Reynolds is an exception to the rule. He allowed receptions on just 11 of his 28 targets for five first downs and zero touchdowns in 2018. Recording nine forced incompletions on the year, Reynolds ranked third in the class in forced incompletion percentage at 32.1%.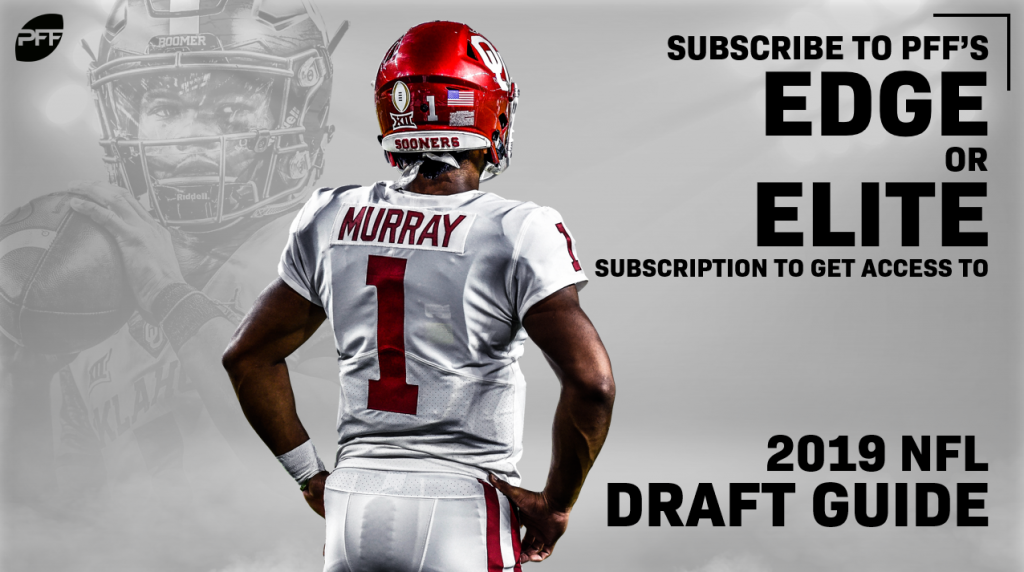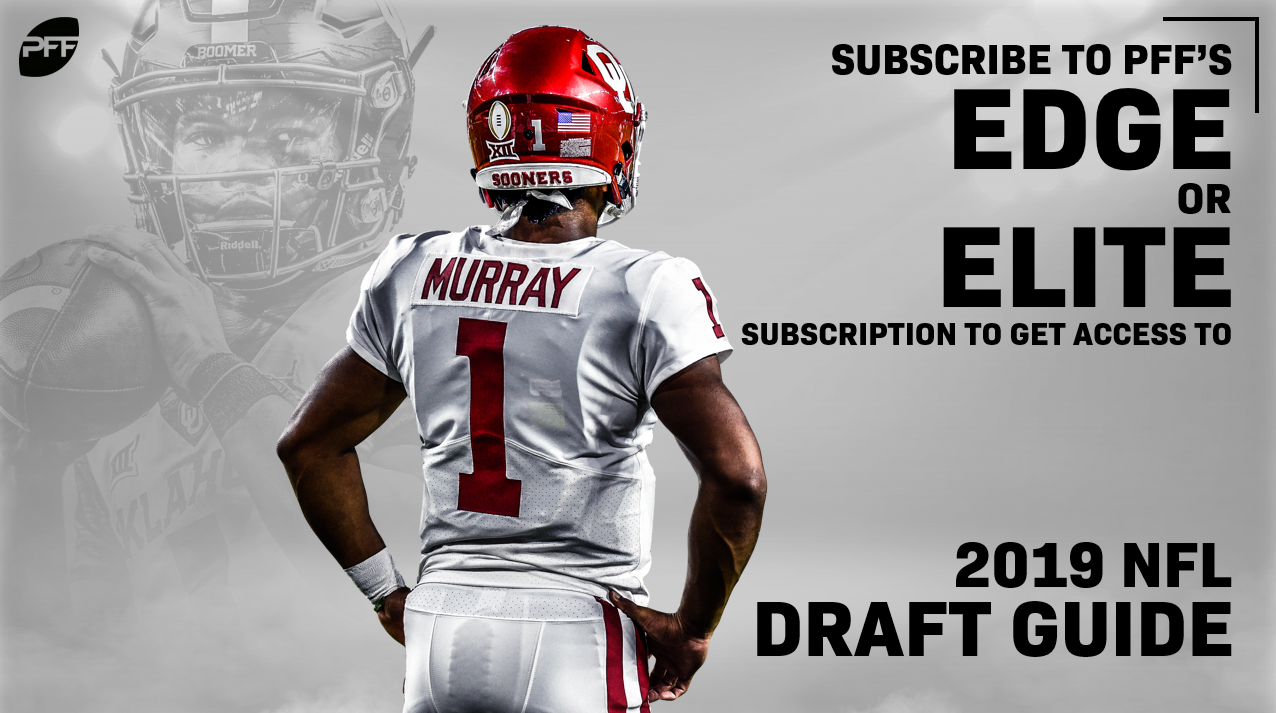 4. Iman Marshall, USC
USC's Iman Marshall allowed receptions on 21-of-43 targets for 254 yards, 12 first downs and one touchdown in 2018, logging 13 forced incompletions in the process. He ranked fourth in the class in forced incompletions percentage (30.2%) despite finishing the year without an interception.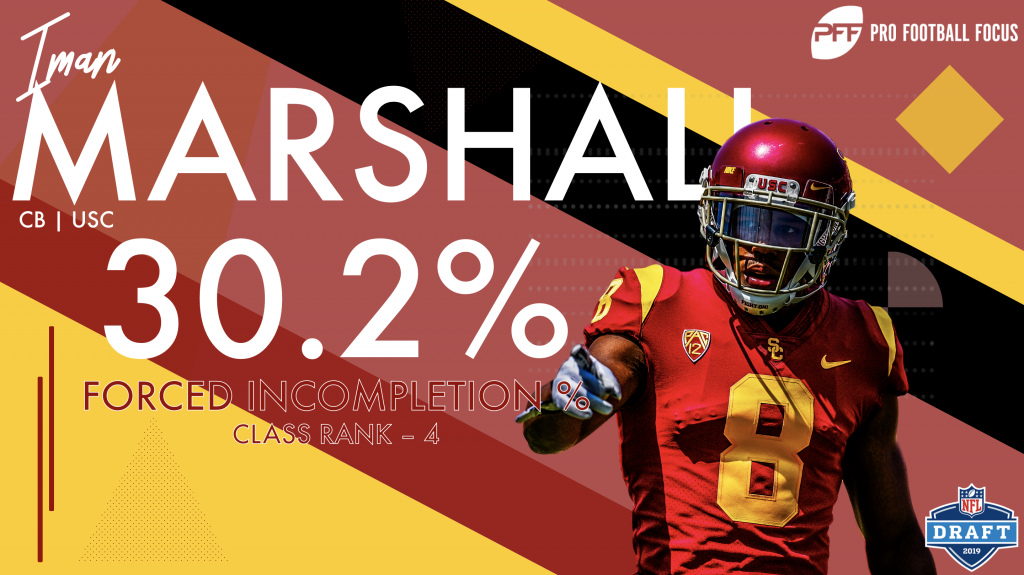 5. DeAndre Baker, Georgia
Testing hasn't gone well for Georgia standout DeAndre Baker, but his on-field production is among the class' best. He ranked fifth in forced incompletion percentage (30.0%) among his peers in 2018, as he allowed just 20 receptions for 308 yards from 50 targets on the year.