The running back class in this year's draft has Saquon Barkley as the consensus top guy and then a chasing pack who can provide plenty of value despite not having the star power of the Penn State product. Barkley is the most complete back in the class, but there are other players who have devastating skills and a more one-dimensional style of play that all can make quick impacts in the NFL.
Version 2 of the 2018 NFL Draft Guide is here! For PFF Edge & Elite subscribers, a comprehensive guide featuring player profiles of signature stats, grades and exclusive PFF content including position by position rankings. Find out more information here and join PFF now!
[Editor's note: These rankings were originally posted on March 1, edited on April 9 following the 2018 NFL Scouting Combine and various pro day workouts, these rankings have evolved one final time on April 23 as we are just days away from the 2018 NFL Draft.]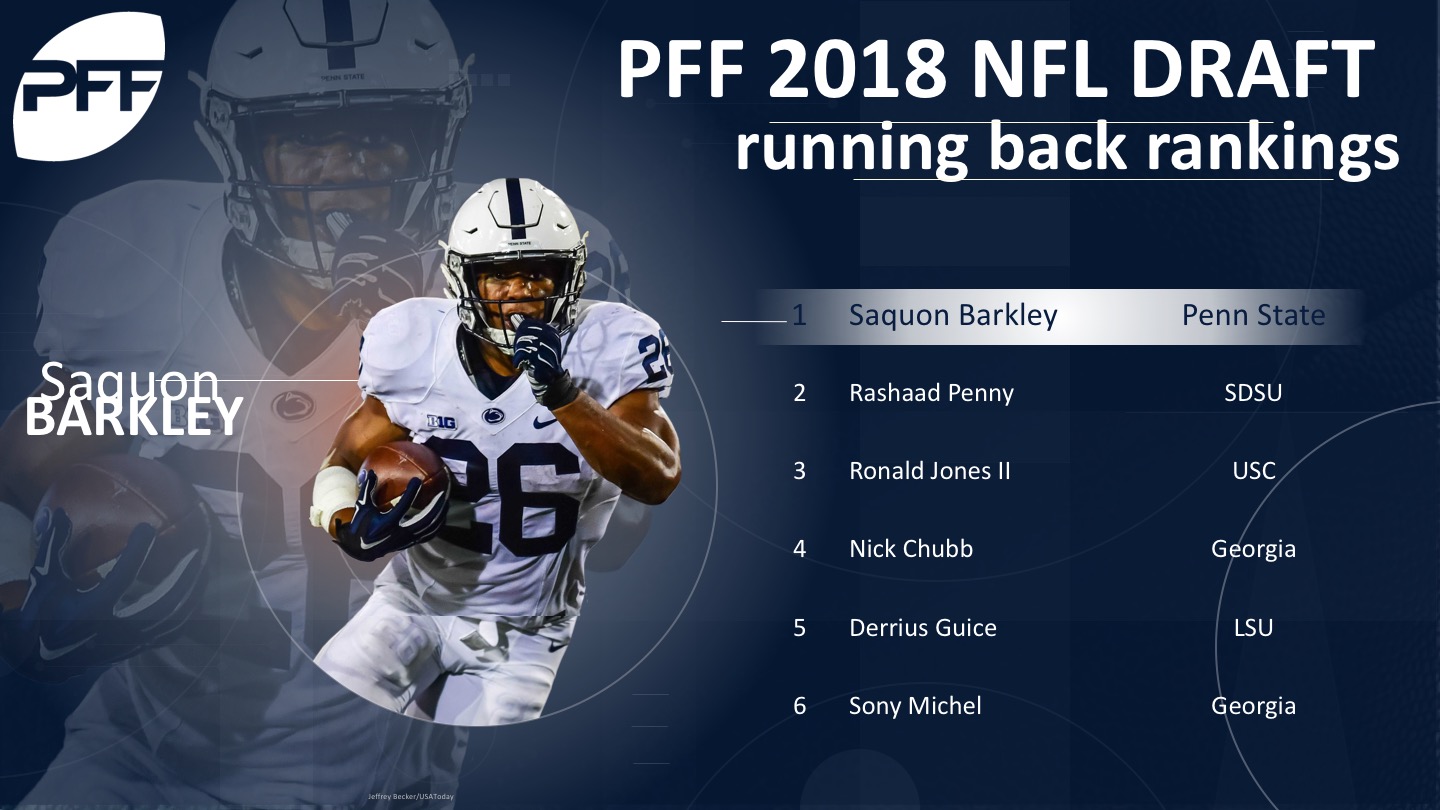 1. Saquon Barkley, Penn State
One of the most dynamic receivers at the running back position enters a league where passing has never been more important. Barkley is by far the best and most complete back in this class and a threat to take it to the house on any given play. He ranked fifth in 2017 among all FBS backs with a breakaway percentage of 56.8. His only real negative is a tendency to pass up three yards in tight confines to try and break outside for a bigger gain, but that is more than offset by the good he can do.
Subscribe to PFF Edge to continue reading
Already have a subscription? Sign In