The cornerback class is a deep and talented pool of athletes that can line up at a variety of alignments. A breakout star from 2017, former Iowa Hawkeye cornerback Josh Jackson leads the charge in our initial cornerback draft board but the race to be not only No. 1, but to round out the rest of the top-15 is a close one.
Here are our top-17 cornerbacks, heading into the 2018 NFL Draft.
Version 2 of the 2018 NFL Draft Guide is here! For PFF Edge & Elite subscribers, a comprehensive guide featuring player profiles of signature stats, grades and exclusive PFF content including position by position rankings. Find out more information here and join PFF now!
[Editor's note: These rankings were originally posted on February 28, edited on April 9 following the 2018 NFL Scouting Combine and various pro day workouts, these rankings have evolved one final time on April 23 as we are just days away from the 2018 NFL Draft.]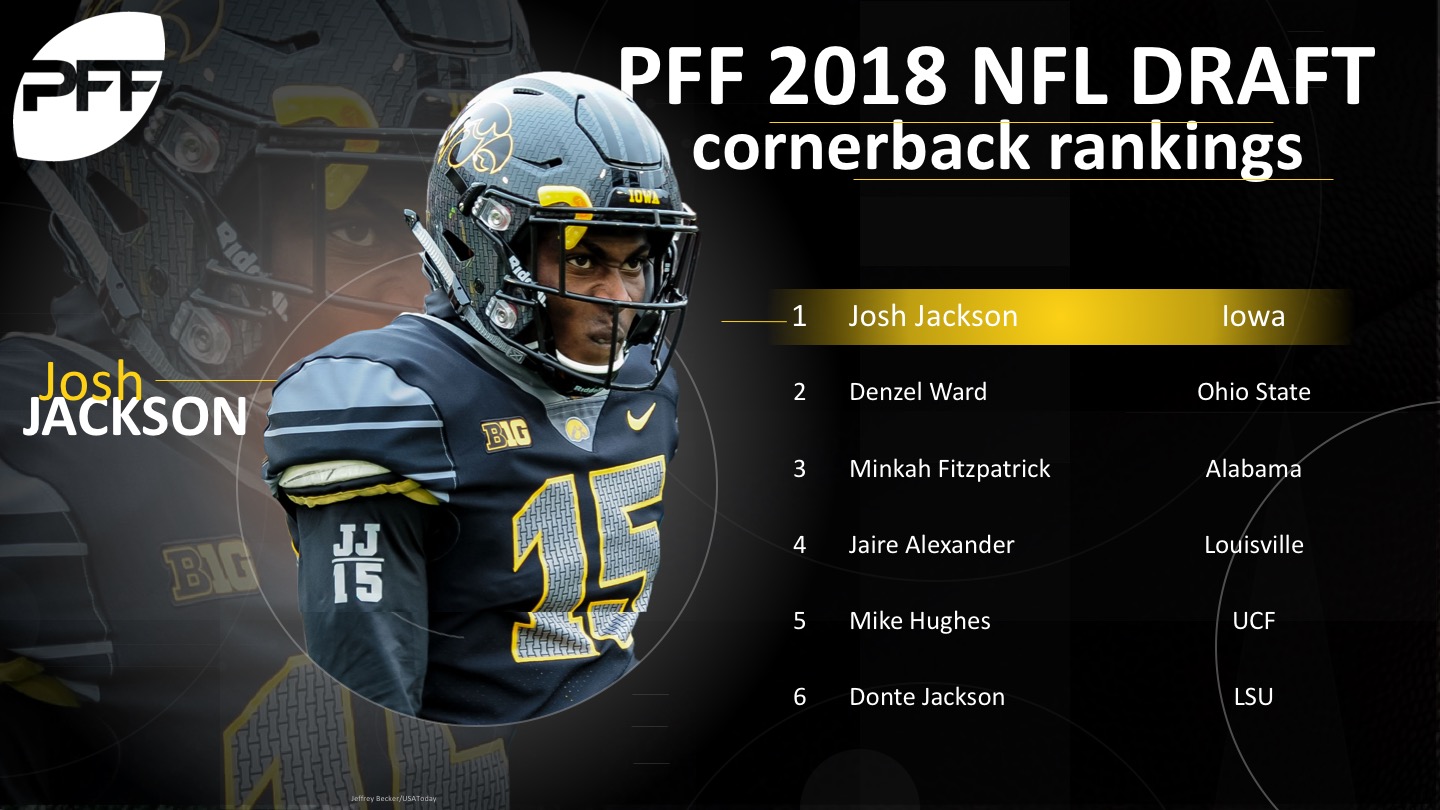 1. Josh Jackson, Iowa
Iowa's Jackson broke out with a huge season in 2017, not just leading all corners in overall PFF grade in 2017, but he had the highest grade we have seen from any of the corners in this class across their entire college careers. He allowed an NFL passer rating of just 36.5 when targeted on 91 passes, a lower mark than if the quarterback had just thrown the ball at the dirt every play instead. He is also extremely young at the position, having only moved to corner in 2015, so his potential is sky high.