With the 24th selection of the 2018 NFL Draft, the Carolina Panthers have selected D.J. Moore. The former Maryland star was selected 24th overall after finishing the 2017 season with an 84.6 overall grade.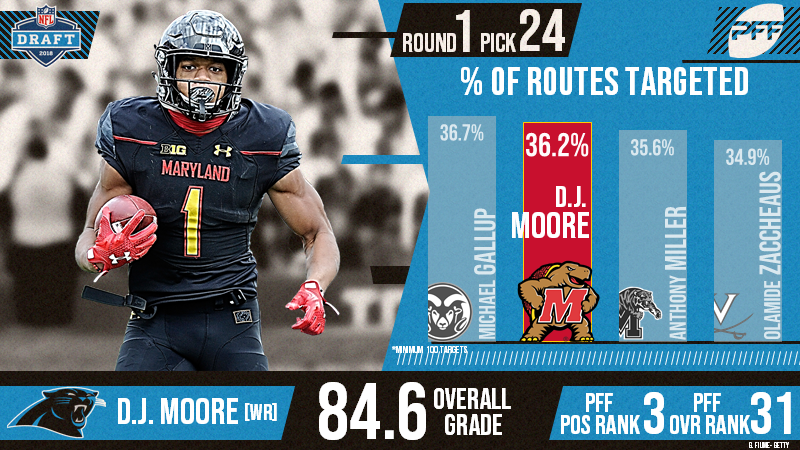 Moore was targeted on 36.2 percent of his routes, second-most among draft-eligible WRs and was targeted 131 times, sixth-most among draft-eligible WRs.
Ranked 16th among draft-eligible receivers with 2.78 yards per route run.
2018 NFL Draft – Round 1: 1 | 2 | 3 | 4 | 5 | 6 | 7 | 8 | 9 | 10 | 11 | 12 | 13 | 14 | 15 | 16 | 17 | 18 | 19 | 20 | 21 | 22 | 23 | 24 | 25 | 26 | 27 | 28 | 29 | 30 | 31 | 32