When it comes to making big plays happen, the 2019 NFL Draft class at receiver is full of capable athletes who have shown a penchant for big-play moments. None, however, have done it more often, or when it mattered most, than Arizona State's N'Keal Harry.
For the season, Harry finished with the draft class' ninth-highest receiving grade at 86.2 and the class' 12th-highest overall grade at 83.7. He was a regular sight on highlight reels but he was far more than just a spectacular play waiting to happen, he was a dependable receiver across the field who also possessed the ability to bring down any pass thrown his way.
[Editor's Note: To view all of Pro Football Focus' advanced stats and grades for draft-eligible players, check out our 2019 NFL Draft Guide. All EDGE and ELITE subscribers already have access to the guide, and for those who don't, you can get your copy for as low as $9.99!]
When isolating Harry's play a bit further through the PFF looking glass, one thing immediately pops out: He tied to lead the draft class with 61 explosive plays of at least 15 yards over the past two seasons. Tying with Anthony Johnson, Harry did his explosive damage on 155 receptions over that two-year span on the same amount of targets as Johnson.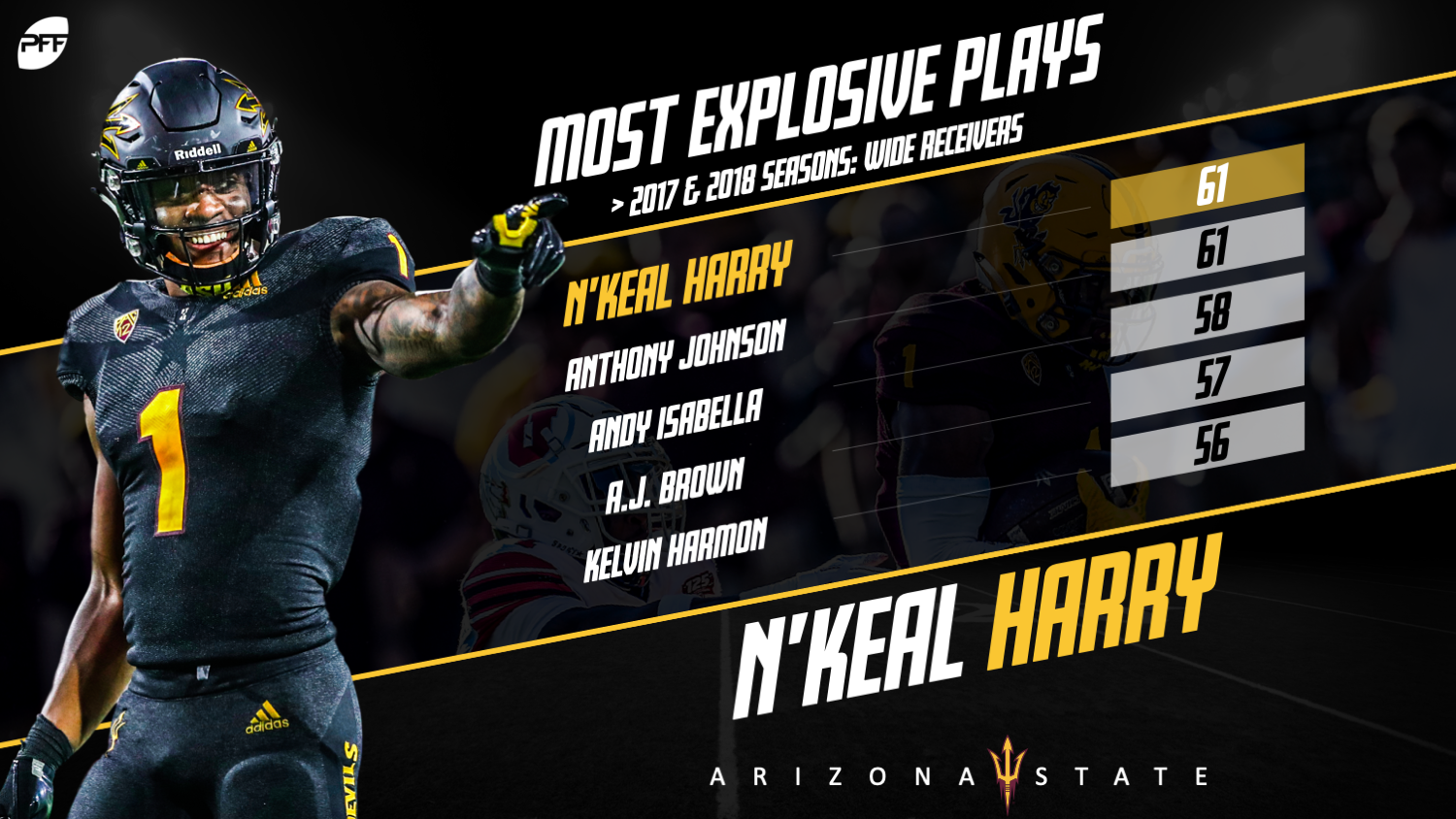 His draft-class-leading 17 explosive plays in the fourth quarter since 2017 should come as no surprise to Sun Devils fans as they routinely were given a show from No. 1. Harry is our No. 8 wide receiver for the 2019 NFL Draft, and for good reason cracks the top 10.
His two-year receiving grade of 90.1 also stands as the sixth-highest among FBS receivers in the class. His 17 contested catches in 2018 tie for second-most in the class while his 32 over the past two seasons rank third.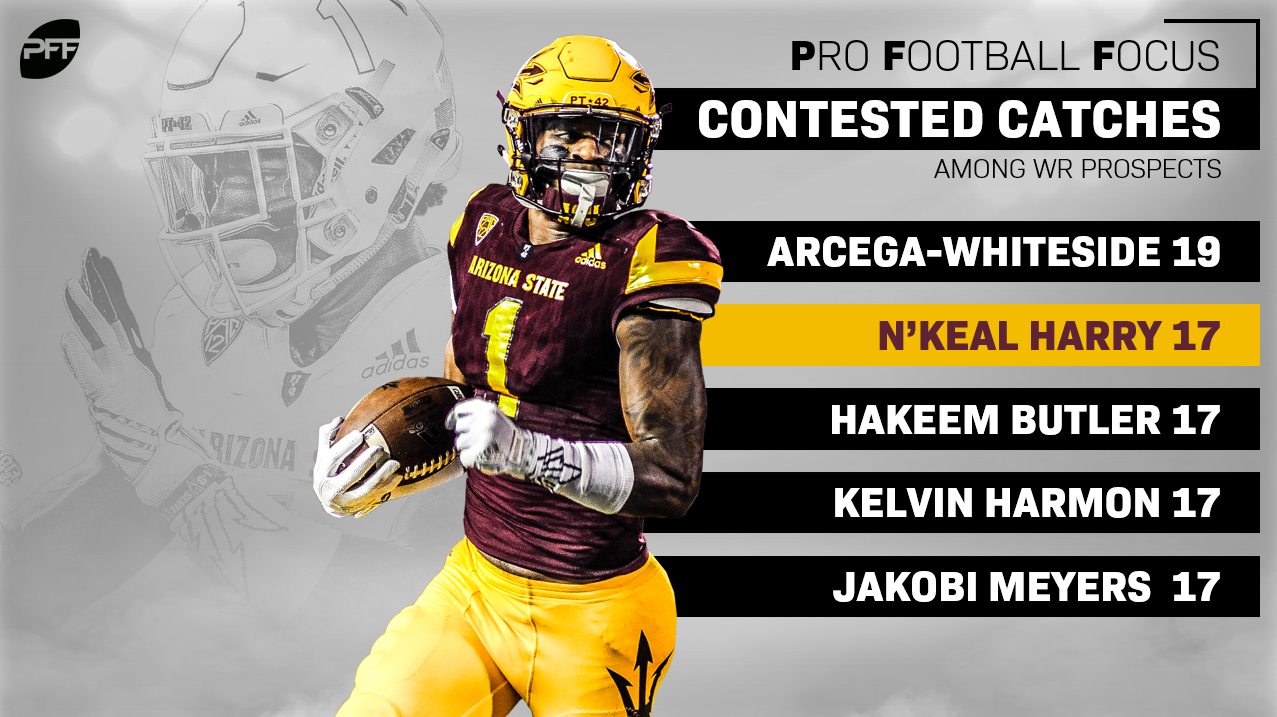 Perhaps most admirable about Harry's play is his ability to not only bring down the contested catch but his ability to bring down any pass downfield. Since 2017, and among the 30 draft class receivers who saw at least 85 targeted passes at least 10 yards downfield, Harry ranks first with a 57.5% contested catch percentage. He hauled in 27 of the 47 contested targets at least 10 yards downfield as 42.3% of his 111 such targets were contested.
Harry is a versatile receiver with a strong prowess of making contested catches as much as he does something out of nothing. Further proving that he isn't just a highlight-reel player, his 91.4 receiving grade on in-breaking routes ranked third among FBS receivers in the class.
So why the reason for only the 12th-highest overall grade a season ago?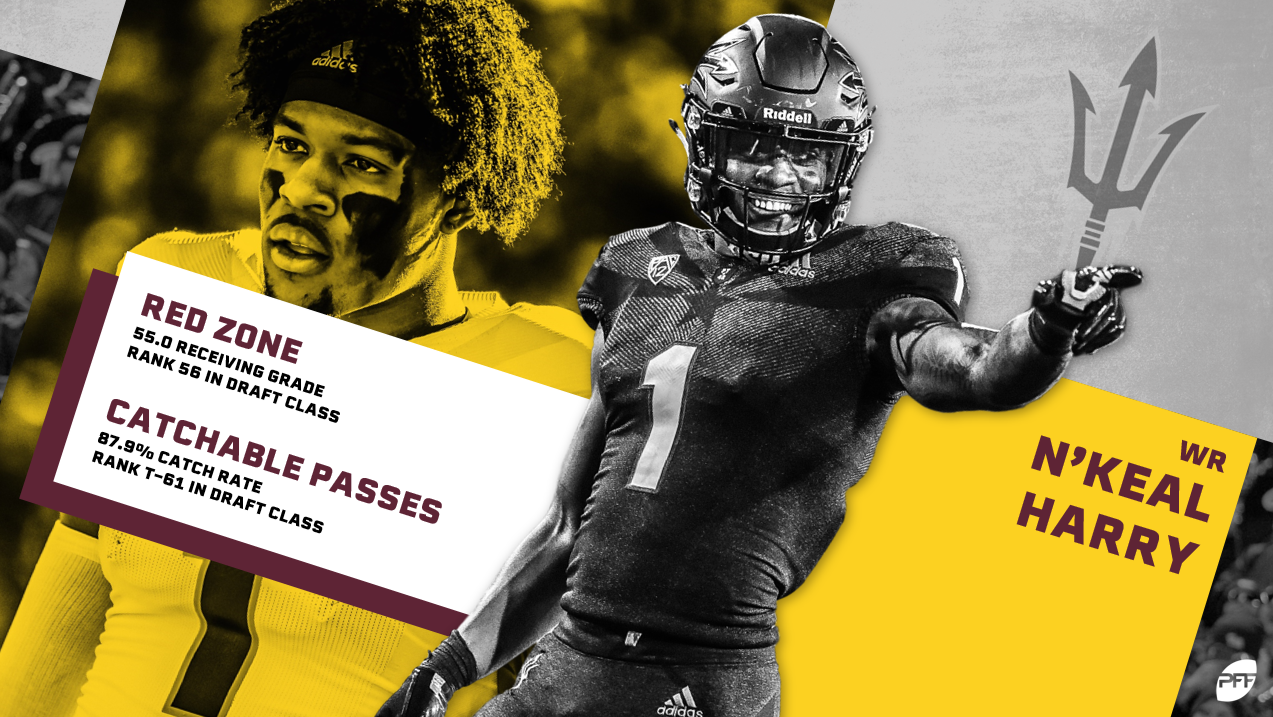 As much as he did make the highlight reels for big play moments and all-around ability, there were times when Harry struggled at Arizona State. During the 2018 season, he finished with just a 55.0 receiving grade in the red zone and suffered from six drops on a total of 79 catchable passes. He also had a middle-of-the-pack yards per route run average a season ago, ranking 33rd in the draft class at just 2.71.
Still, he can win all over the field and his red-zone grade may be more subjective to quarterback play as only five of his red-zone targets were deemed catchable while five more were contested. He is completely able to make those 'wow' moments that get fans on their feet, move the sticks for a first down and contribute in the punt-return game.
He possesses the innate ability to turn run-of-the-mill receptions like the ones below into six points: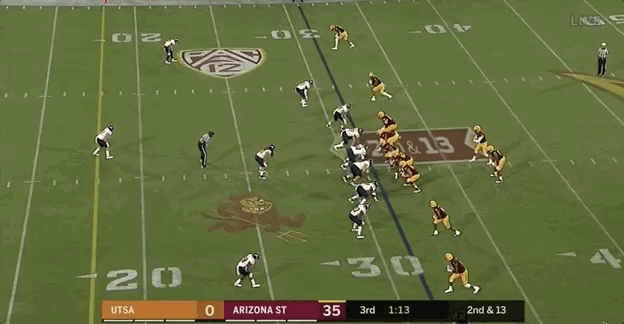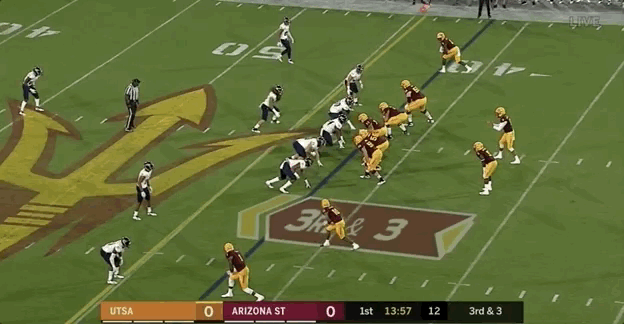 Just as much as he could posterize big defensive backs like that of one of our top-ranked cornerback prospects in Justin Layne when they met one-on-one: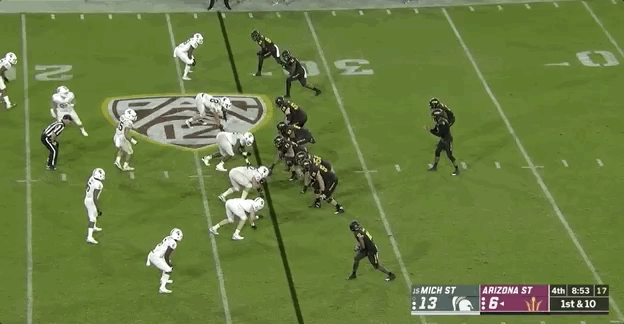 Harry can work the sideline: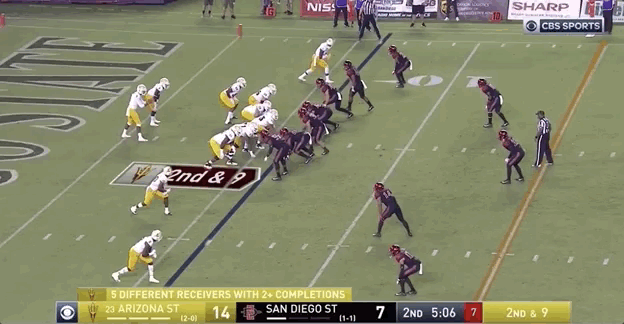 And make those get-out-of-your-seat catches that will make his future NFL QB love him: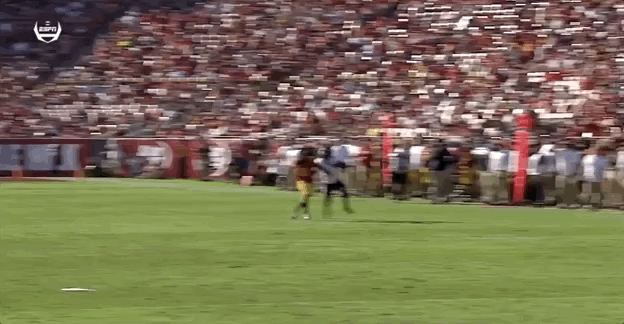 Basically, Harry can do it all, and if he can prove the drops he suffered from a season ago at Arizona State are a thing of the past and win more in the red zone, his contested catch reliability and his after-the-catch prowess should make him a valuable addition to any NFL receiving corps.