His world is collapsing inward from every angle. Football claustrophobia has begun to set in. With nowhere else to turn, Kyle Shanahan and the San Francisco 49ers traded up nine spots in the first round of the 2021 NFL Draft to secure their quarterback of the future.
The 49ers' quarterback play during Shanahan's tenure has atrophied so much that what we watch on Sundays is but a shell of what this offense has been and what it could be. The "Shanahan scheme" has been starved from the inside out.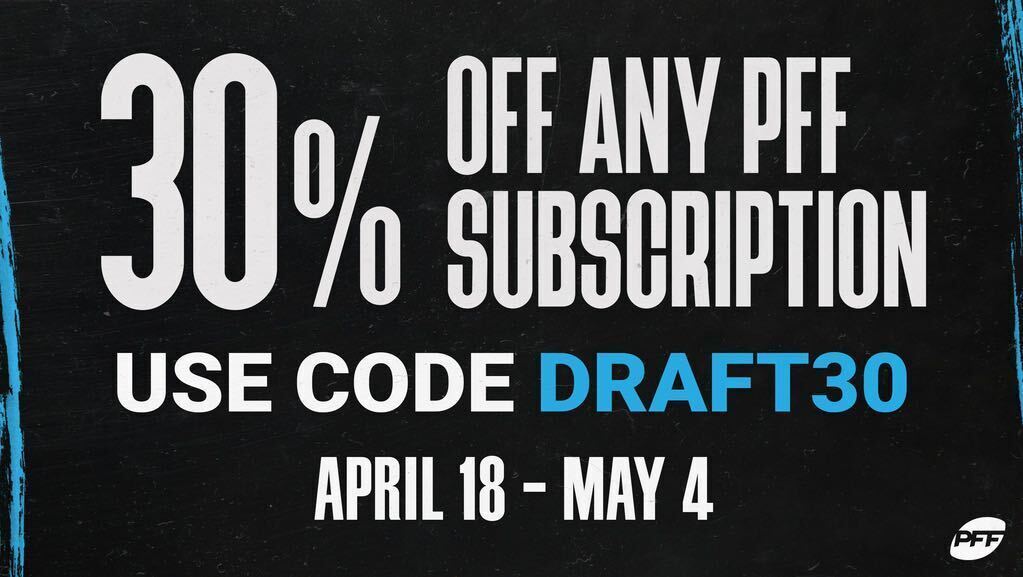 Since San Francisco traded with the Miami Dolphins to slide into the third spot in the draft, we have tried to decipher which quarterback fits the Shanahan scheme the best. With quarterbacks Trevor Lawrence and Zach Wilson likely off the board already by the third pick, we are left with the trio of Justin Fields, Mac Jones and Trey Lance as the assumed candidates.
There has been a lot of talk about how Jones is the best scheme fit and therefore will be the choice at No. 3. And there have been reports about how the 49ers are certain to choose him. The problem is that looking at Kyle Shanahan's offense over the past few years doesn't tell us the whole picture of what his offense really is.
Let's examine the areas of the field where the 49ers' motley crew of quarterbacks has targeted receivers since 2017, the year Shanahan moved to the West Coast: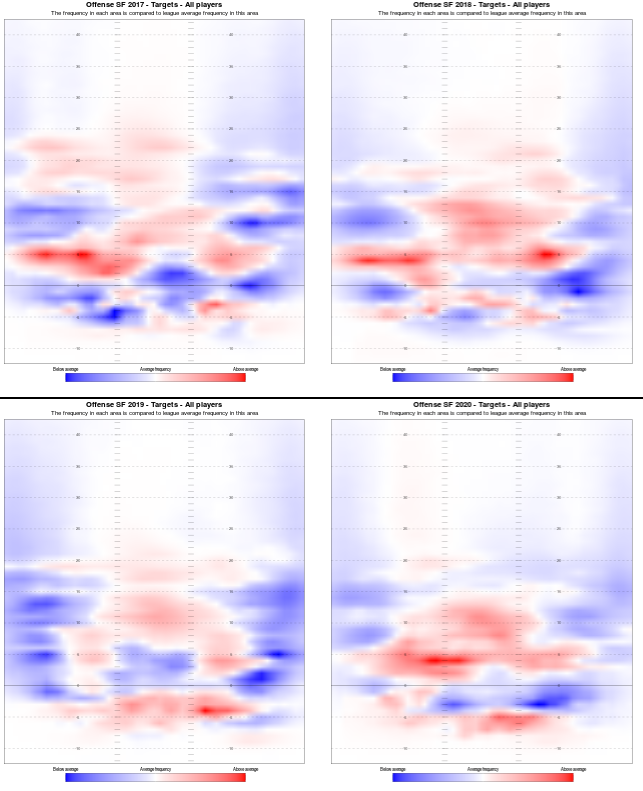 Subscribe to PFF Edge to continue reading
Already have a subscription? Sign In