With the very first selection of the 2018 NFL Draft, the New York Jets have selected Sam Darnold. The former USC star was selected third overall after finishing the 2017 season with an 83.6 overall grade.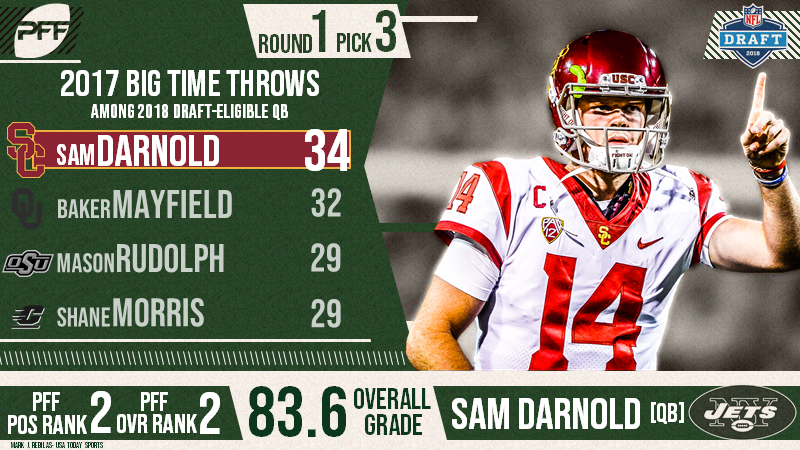 Darnold ranked 21st among draft-eligible quarterbacks in passer rating from a clean pocket (104.3).
Throwing out a rough stretch during Weeks 4-7, Darnold's grades between every other week ranked him second in the class.
Darnold led the draft class with a whopping 34 big-time throws last season.
2018 NFL Draft – Round 1: 1 | 2 | 3 | 4 | 5 | 6 | 7 | 8 | 9 | 10 | 11 | 12 | 13 | 14 | 15 | 16 | 17 | 18 | 19 | 20 | 21 | 22 | 23 | 24 | 25 | 26 | 27 | 28 | 29 | 30 | 31 | 32