Scheme fit often plays a major role when it comes to evaluating draft selections.
For example, the Minnesota Vikings were widely applauded for selecting center Garrett Bradbury in the first round of the 2019 NFL Draft, in large part because he played in an outside-zone-heavy scheme at N.C. State and would therefore fit the outside-zone-heavy scheme in Minnesota. But, despite the apparent scheme fit, Bradbury has largely failed to live up to expectations as both a run-blocker and pass-blocker in his three NFL seasons.
With the 2022 NFL Draft just over two weeks away, it's worth looking at how much NFL teams really care about run-scheme fits when drafting offensive linemen and how much the scheme's performance depends on them.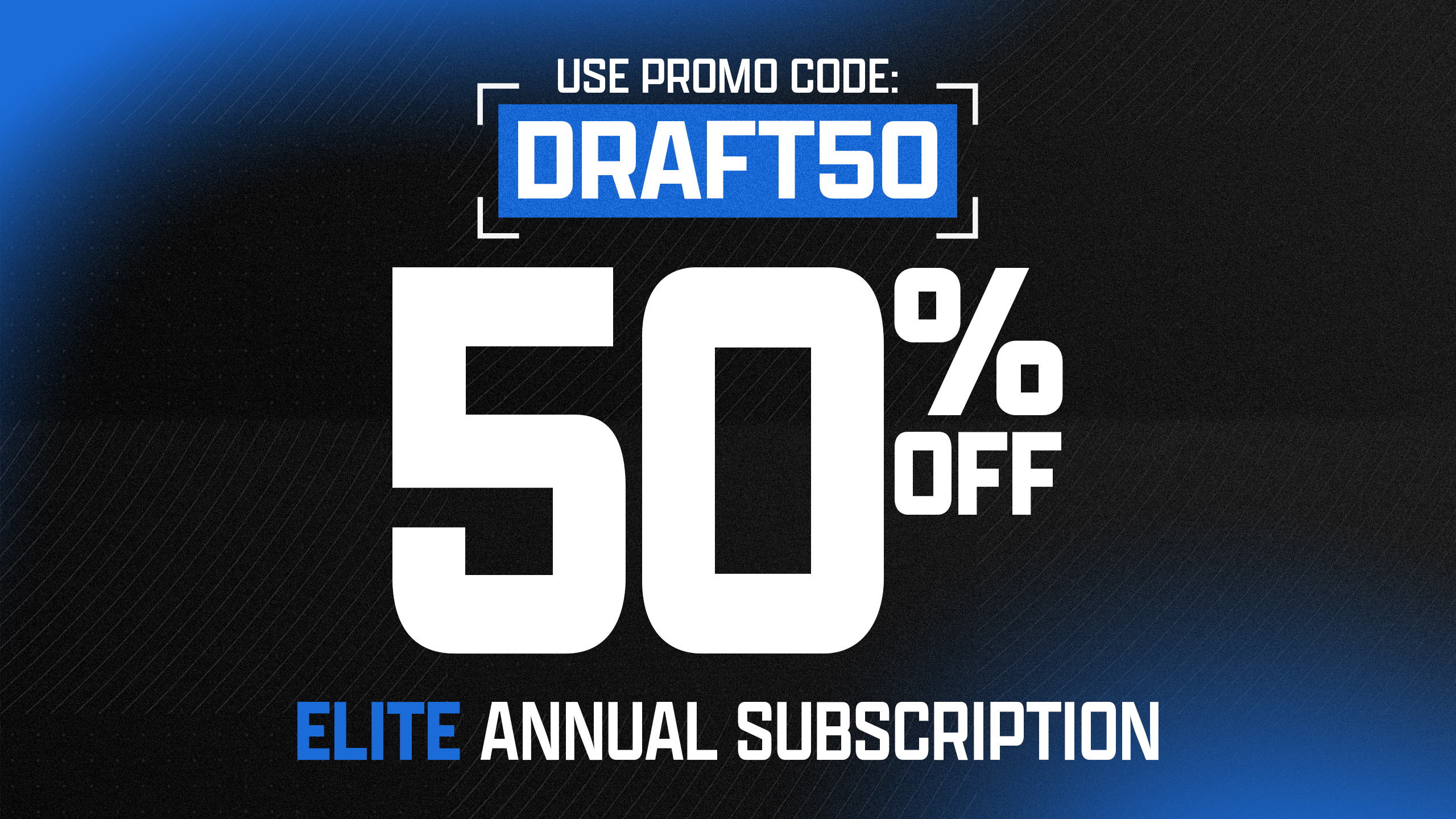 We will look at three principal run concepts: inside zone, outside zone and man/power. Here is how often these concepts were called in the NFL and in college football from 2016 through 2021.
| | | |
| --- | --- | --- |
| Run Concept | NFL | NCAA |
| Inside Zone | 27.5% | 38.4% |
| Outside Zone | 23.8% | 16.4% |
| Power/Man | 35.8% | 33.7% |
| Others | 12.9% | 11.4% |
First of all, we want to discover how offensive linemen are used in the running game in the NFL relative to how they were used in college.
The following chart shows how often each lineman with at least 100 run-blocking snaps in both college and NFL was asked to block an inside zone run in college and the NFL: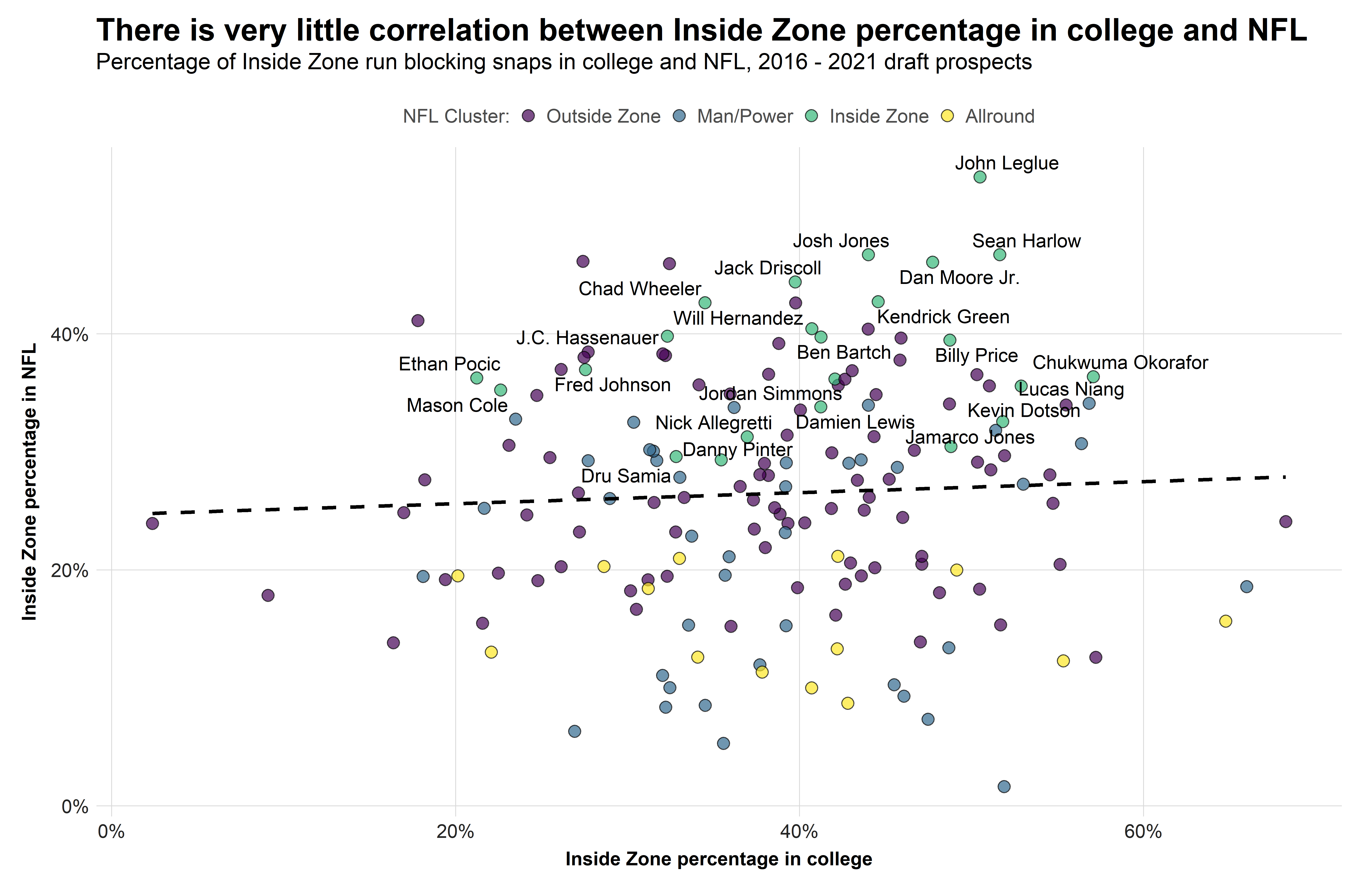 The following chart shows the same for outside zone runs: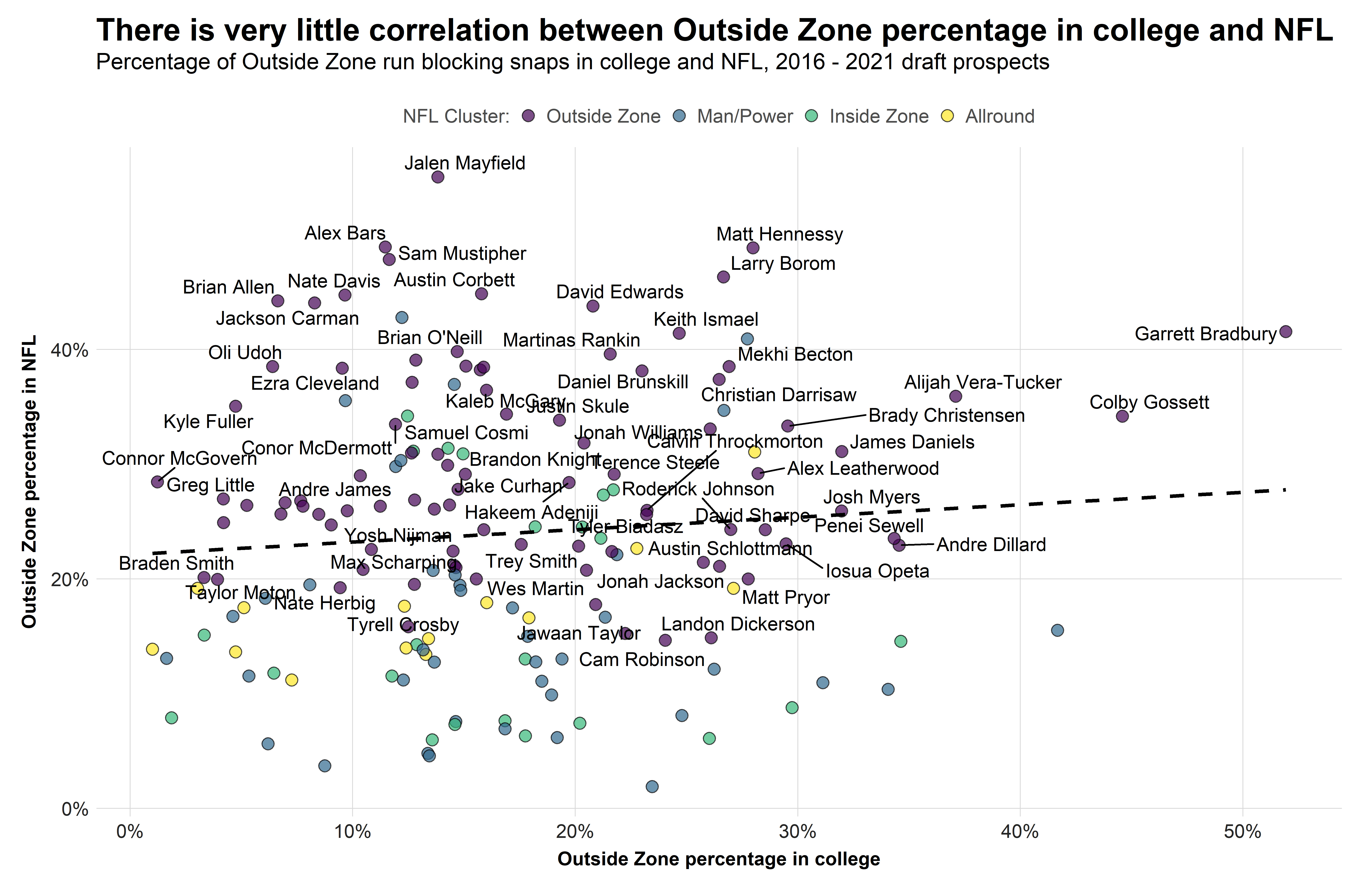 The following chart looks at the percentage of man/power concepts: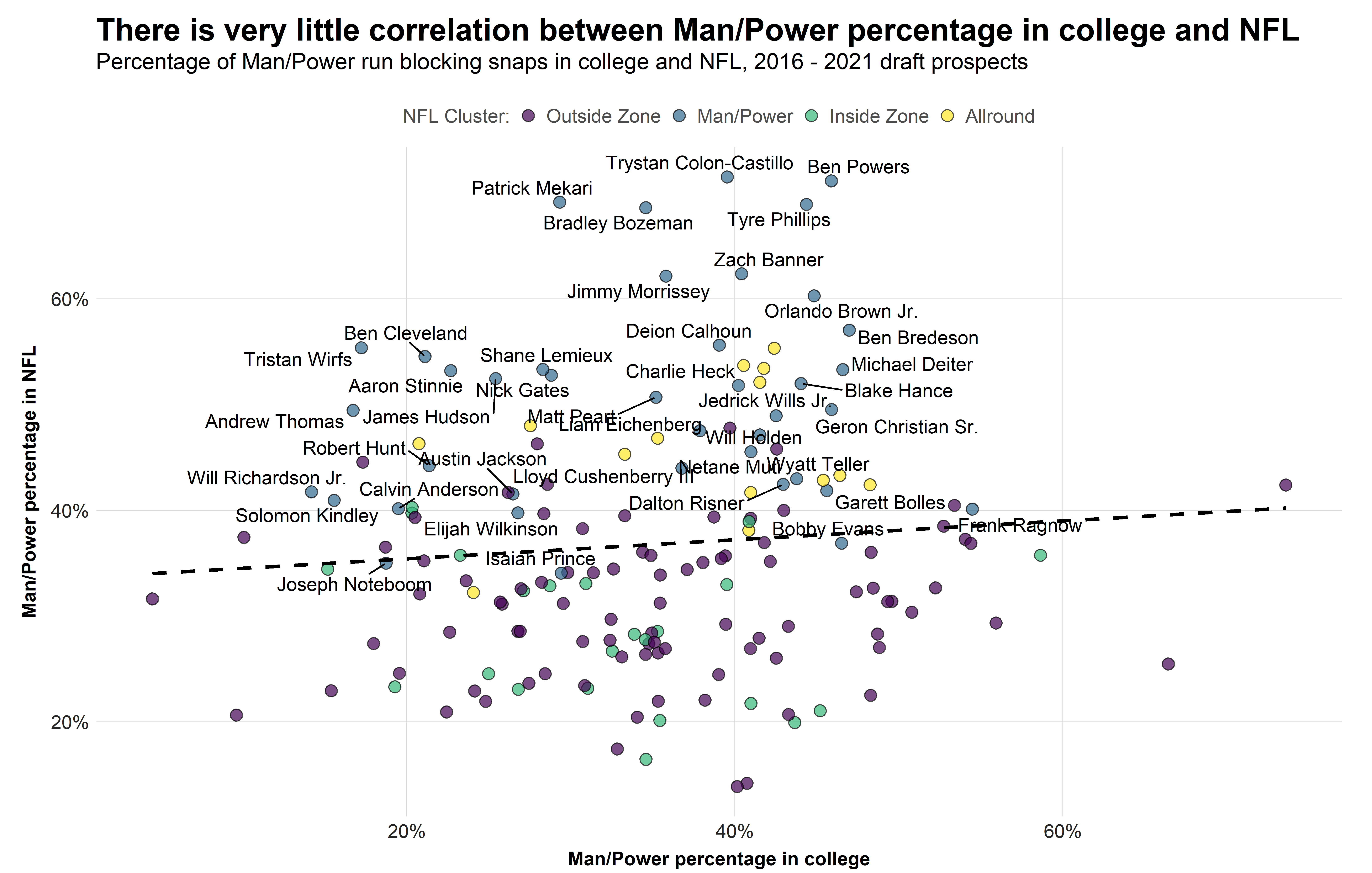 While there is some slight positive correlation for all three concepts, it is apparent that what a lineman is asked to do in the NFL is almost independent of what he was asked to do in college.
For example, Tristan Wirfs was rarely asked to block man/power concepts at Iowa, yet the Tampa Bay Buccaneers run man/power concepts at one of the highest rates in the NFL. Despite this, Bucs GM Jason Licht still wanted to draft him at all costs because Wirfs had a perfect mix of good college production and freakish athleticism.