With the 34th selection of the 2018 NFL Draft, the New York Giants have selected Will Hernandez. The former UTEP standout was selected 34th overall after finishing the 2017 season with an 91.4 overall grade.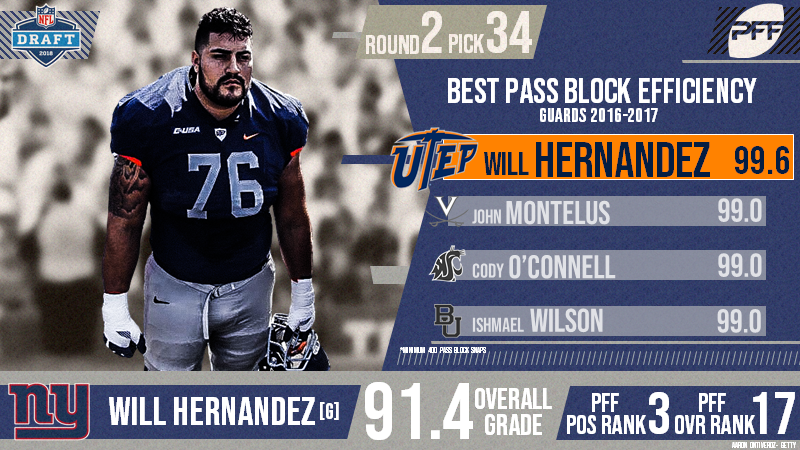 Hernandez ranked second among draft-eligible guards in pass-blocking efficiency in 2017 (99.4).
His 2016 grade is the highest single season grade ever given to a guard in the PFF College era (95.2).
2018 NFL Draft – Round 1: 1 | 2 | 3 | 4 | 5 | 6 | 7 | 8 | 9 | 10 | 11 | 12 | 13 | 14 | 15 | 16 | 17 | 18 | 19 | 20 | 21 | 22 | 23 | 24 | 25 | 26 | 27 | 28 | 29 | 30 | 31 | 32