With the second selection of the 2018 NFL Draft, the New York Giants have selected Saquon Barkley. The former Penn State star was selected second overall after finishing the 2017 season with an 89.9 overall grade.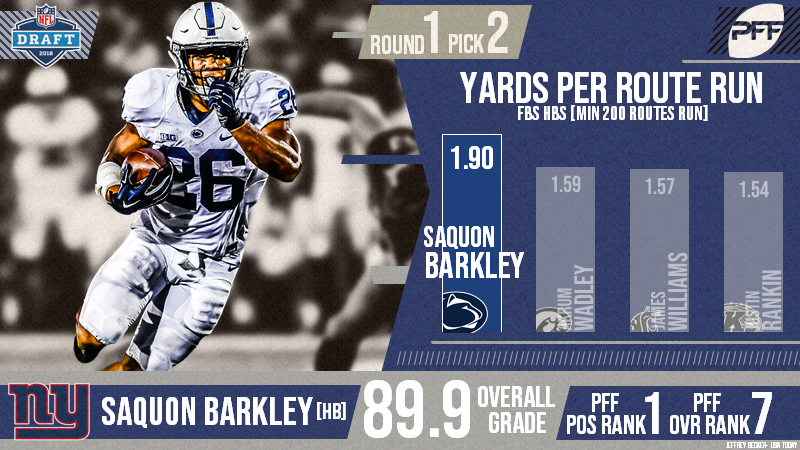 Barkley ranked 17th among draft-eligible running backs in yards per route run in 2017 (1.24).
Barkley also had the fourth-highest receiving grade in the class – 84.8.
2018 NFL Draft – Round 1: 1 | 2 | 3 | 4 | 5 | 6 | 7 | 8 | 9 | 10 | 11 | 12 | 13 | 14 | 15 | 16 | 17 | 18 | 19 | 20 | 21 | 22 | 23 | 24 | 25 | 26 | 27 | 28 | 29 | 30 | 31 | 32