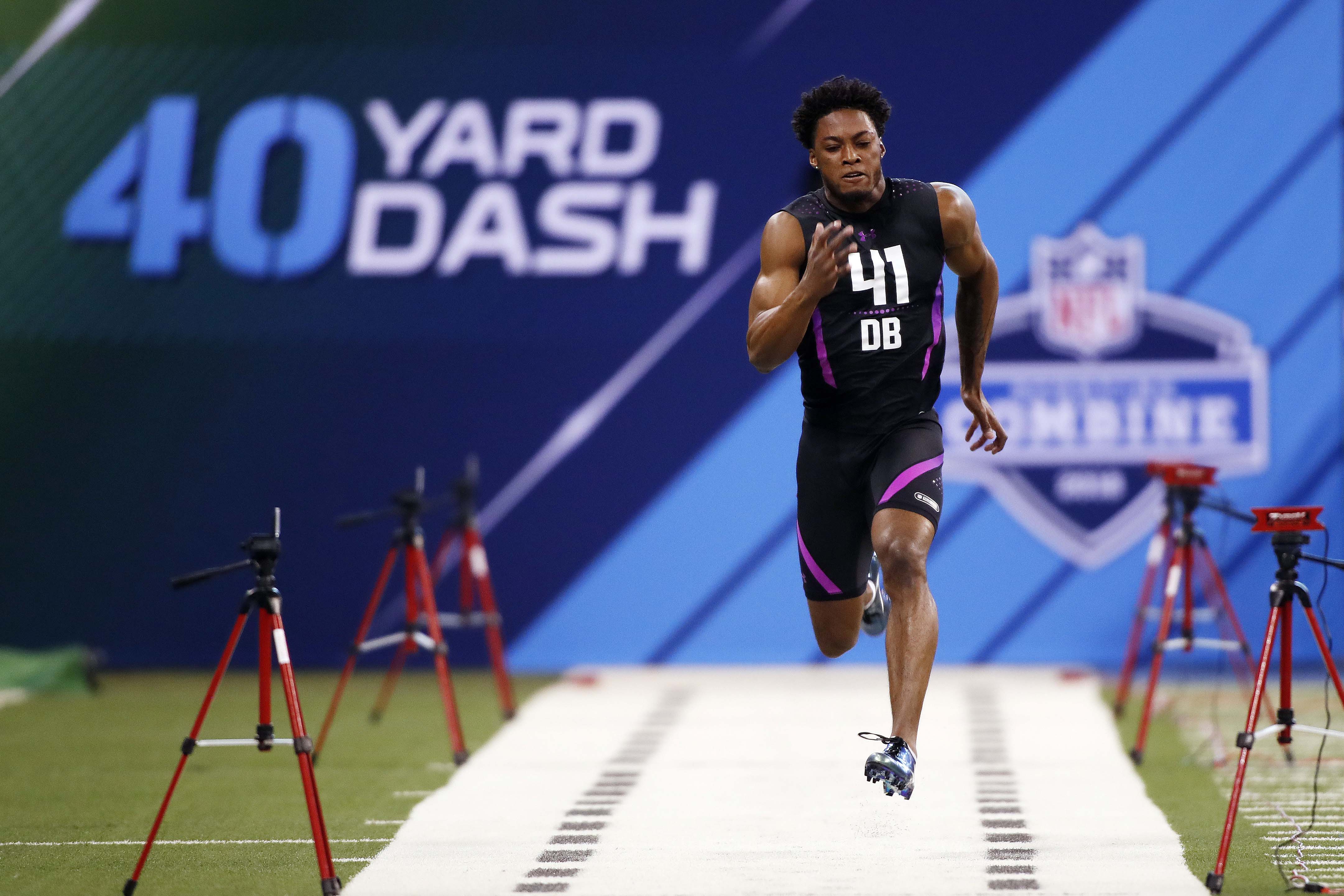 Mar 5, 2018; Indianapolis, IN, USA; Ohio State Buckeyes defensive back Denzel Ward runs the 40 yard dash during the 2018 NFL Combine at Lucas Oil Stadium. Mandatory Credit: Brian Spurlock-USA TODAY Sports
With the fourth selection of the 2018 NFL Draft, the Cleveland Browns have selected Denzel Ward. The former Ohio State star was selected first overall after finishing the 2017 season with an 91.4 overall grade, the third-highest in the class. He joins first overall selection QB Baker Mayfield.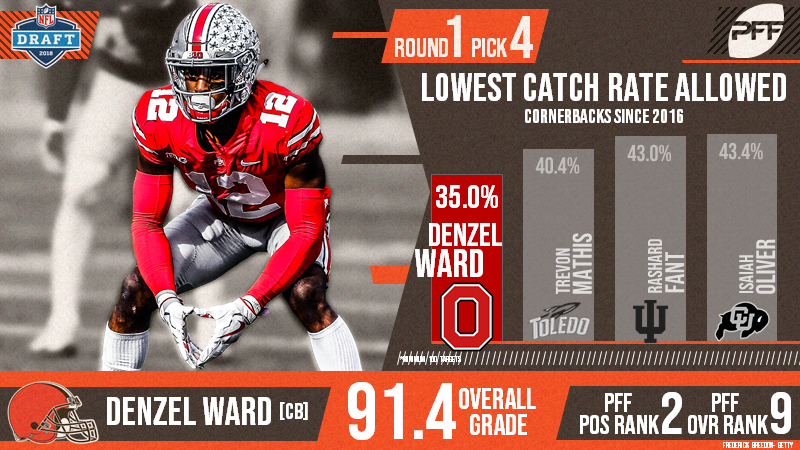 Ward allowed an NFL passer rating of 52.9 when targeted in 2017, with two interceptions and 12 pass breakups from 57 targets.
He allowed just 35.1 percent of passes thrown his way to be caught, one of the best marks in the nation.
2018 NFL Draft – Round 1: 1 | 2 | 3 | 4 | 5 | 6 | 7 | 8 | 9 | 10 | 11 | 12 | 13 | 14 | 15 | 16 | 17 | 18 | 19 | 20 | 21 | 22 | 23 | 24 | 25 | 26 | 27 | 28 | 29 | 30 | 31 | 32