With the fifth selection of the 2018 NFL Draft, the Denver Broncos have selected Bradley Chubb. The former NC State edge defender was selected fifth overall after finishing the 2017 season with an 89.4 overall grade.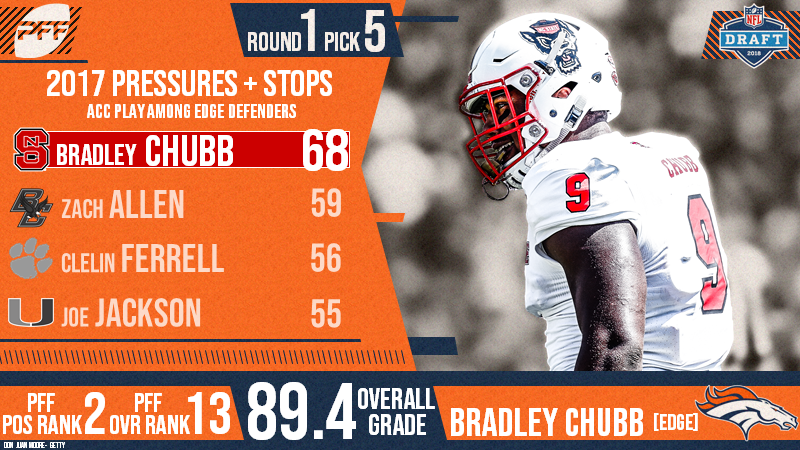 Chubb had the highest run-defense grade in the class (89.7) while finishing with the most combined pressures and defensive stops among ACC edge defenders.
He ranked second among draft-eligible edge defenders in run-stop percentage in 2017 (11.0).
2018 NFL Draft – Round 1: 1 | 2 | 3 | 4 | 5 | 6 | 7 | 8 | 9 | 10 | 11 | 12 | 13 | 14 | 15 | 16 | 17 | 18 | 19 | 20 | 21 | 22 | 23 | 24 | 25 | 26 | 27 | 28 | 29 | 30 | 31 | 32