With the seventh selection of the 2018 NFL Draft, the Buffalo Bills have selected Josh Allen. The former Wyoming star was selected seventh overall after finishing the 2017 season with an 77.7 overall grade and a trade with the Tampa Bay Buccaneers.
Buffalo sent their Round 1 (12), Round 2 (53) and Round 2 (56) for Tampa's Round 1 (7) and Rond 7 (255).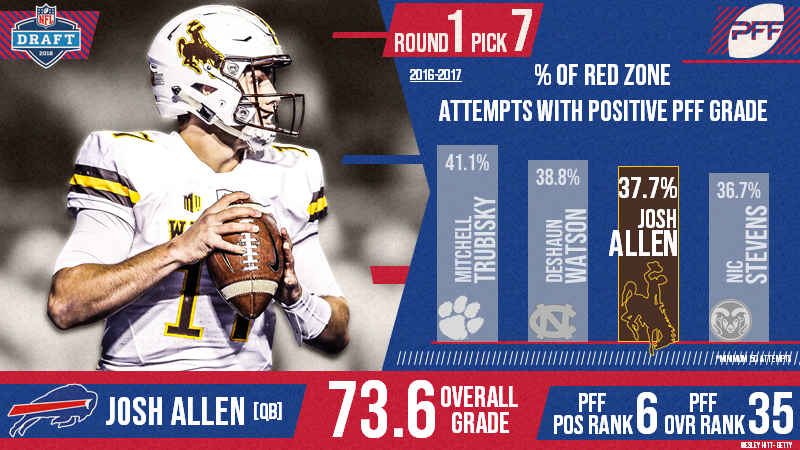 Allen ranked 37th among draft-eligible quarterbacks in adjusted completion percentage from a clean pocked in 2017 (72.7).
He ranked 23rd among draft-eligible quarterbacks in passer rating from a clean pocket in 2017 (102.6).
2018 NFL Draft – Round 1: 1 | 2 | 3 | 4 | 5 | 6 | 7 | 8 | 9 | 10 | 11 | 12 | 13 | 14 | 15 | 16 | 17 | 18 | 19 | 20 | 21 | 22 | 23 | 24 | 25 | 26 | 27 | 28 | 29 | 30 | 31 | 32