With the eighth selection of the 2018 NFL Draft, the Chicago Bears have selected Roquan Smith. The former Georgia star was selected eighth overall after finishing the 2017 season with an 90.8 overall grade.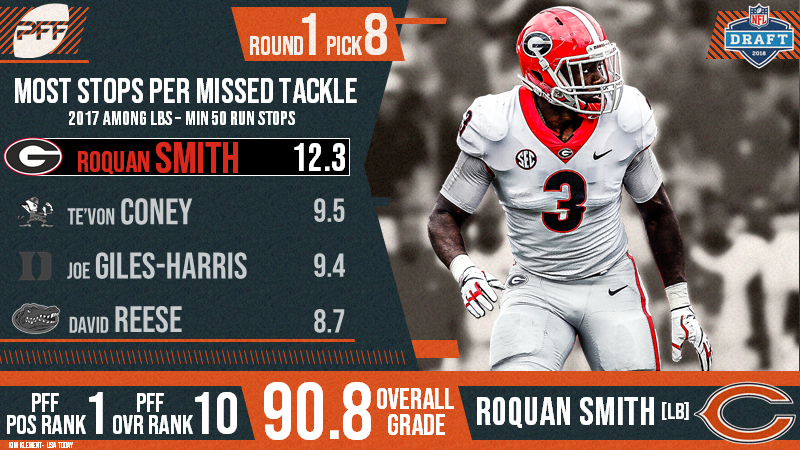 Smith had the second-highest coverage grade in the class, and the fifth-highest coverage grade we've ever given a linebacker in the PFF College era (90.6).
Smith ranked fifth among draft-eligible off-ball linebackers in tackling efficiency in 2017 (26.8).
2018 NFL Draft – Round 1: 1 | 2 | 3 | 4 | 5 | 6 | 7 | 8 | 9 | 10 | 11 | 12 | 13 | 14 | 15 | 16 | 17 | 18 | 19 | 20 | 21 | 22 | 23 | 24 | 25 | 26 | 27 | 28 | 29 | 30 | 31 | 32