With the ninth selection of the 2018 NFL Draft, the San Francisco 49ers have selected Mike McGlinchey. The former Notre Dame star was selected ninth overall after finishing the 2017 season with an 90.6 overall grade that ranked first among draft class tackles. He joins his teammate at Notre Dame, Quenton Nelson, as the former Irish players were both selected within the top 10.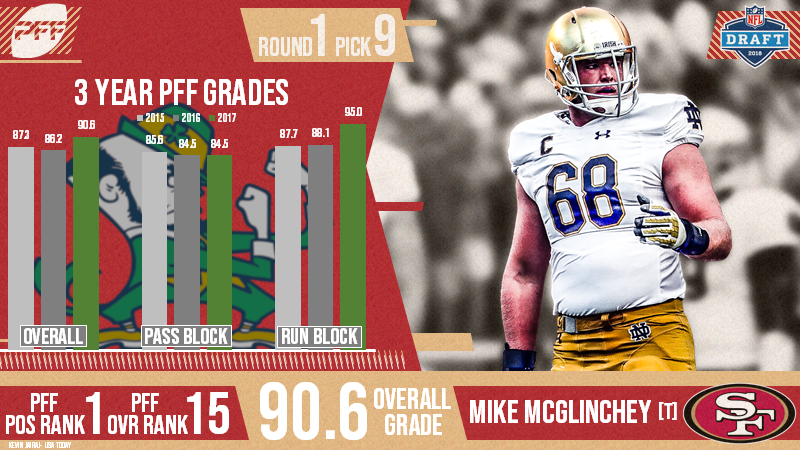 McGlinchey ranked fifth among draft-eligible tackles in run-blocking success percentage in 2017 (94.9).
McGlinchey's overall grade topped the charts as did his run-blocking grade among all draft class tackles.
2018 NFL Draft – Round 1: 1 | 2 | 3 | 4 | 5 | 6 | 7 | 8 | 9 | 10 | 11 | 12 | 13 | 14 | 15 | 16 | 17 | 18 | 19 | 20 | 21 | 22 | 23 | 24 | 25 | 26 | 27 | 28 | 29 | 30 | 31 | 32