Now that the dust from the 2023 NFL Draft has settled, we can start our annual review of each team's process. Here, we look at how teams allocated their draft capital to various positions.
Editor's note: With a PFF+ Annual subscription, you can gain access to premium football insights to get ahead of the game this football season. Use promo code DRAFT40 to sign up for as little as $47.99. Sign up today!
Trends over time
First, here is how the total draft capital allocated to each position has changed since 2006.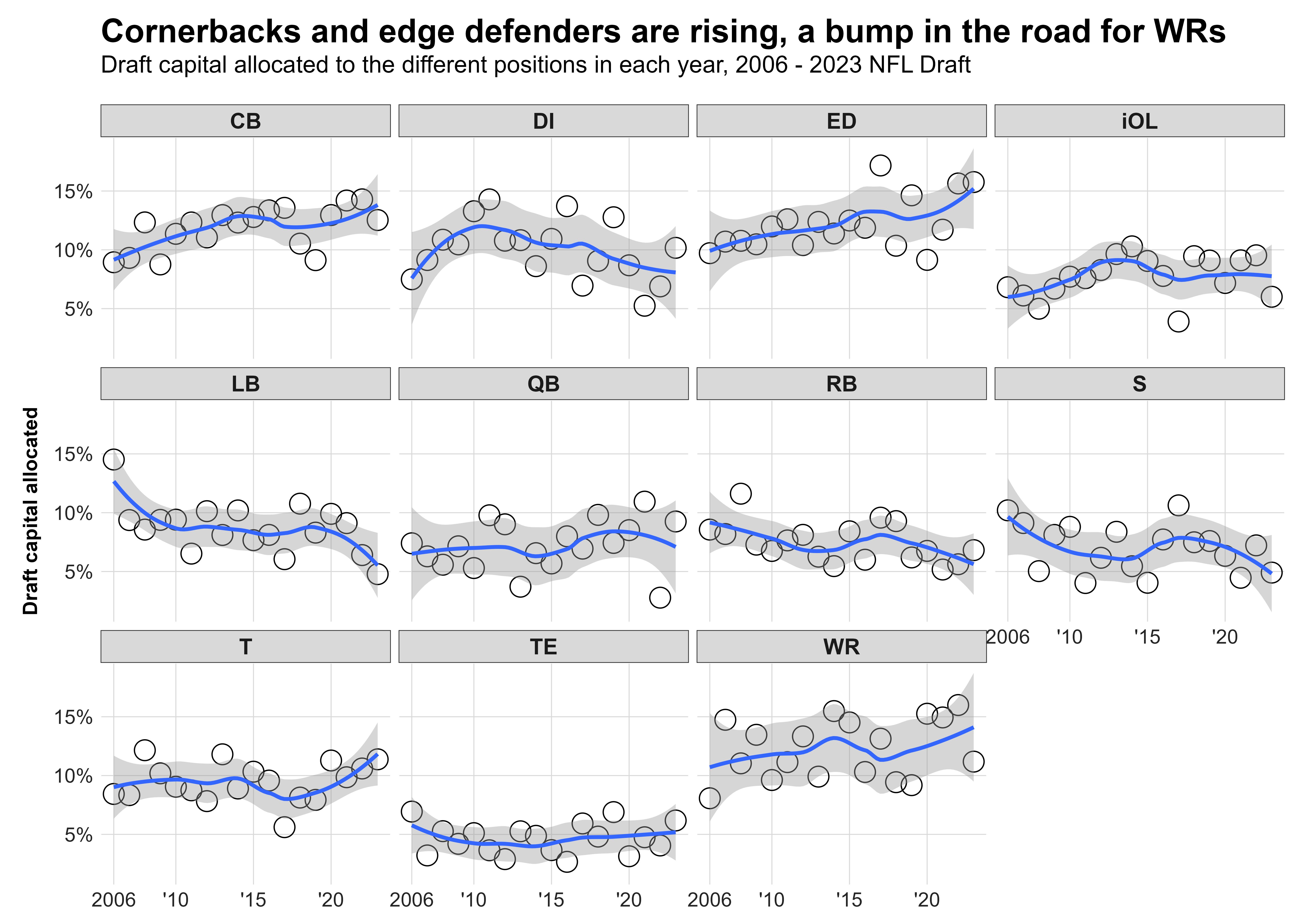 For most positions, there isn't a strong trend, and variance from year-to-year is caused by the different strengths of the classes.
However, you can see that cornerbacks have become increasingly more important over the last 15 years due to nickel (and even dime) taking over as the base defense. On the flip side, this means that teams have spent less and less draft capital on linebackers.
Going forward, we will take a deeper look at when players at each position left the board this year compared to previous drafts and how they were ranked on Arif Hasan's consensus big board.
We used the following charts in our pre-draft look at the positional strength, which is where you can find a detailed explanation of how to read them.
Quarterbacks
Three quarterbacks were drafted within the first four picks, but only two more were selected from then until the start of the fourth round. This was pretty much anticipated. The early Day 3 run on QBs was much more intense than expected, though, and might have been the effect of Brock Purdy's fairly efficient season in 2022.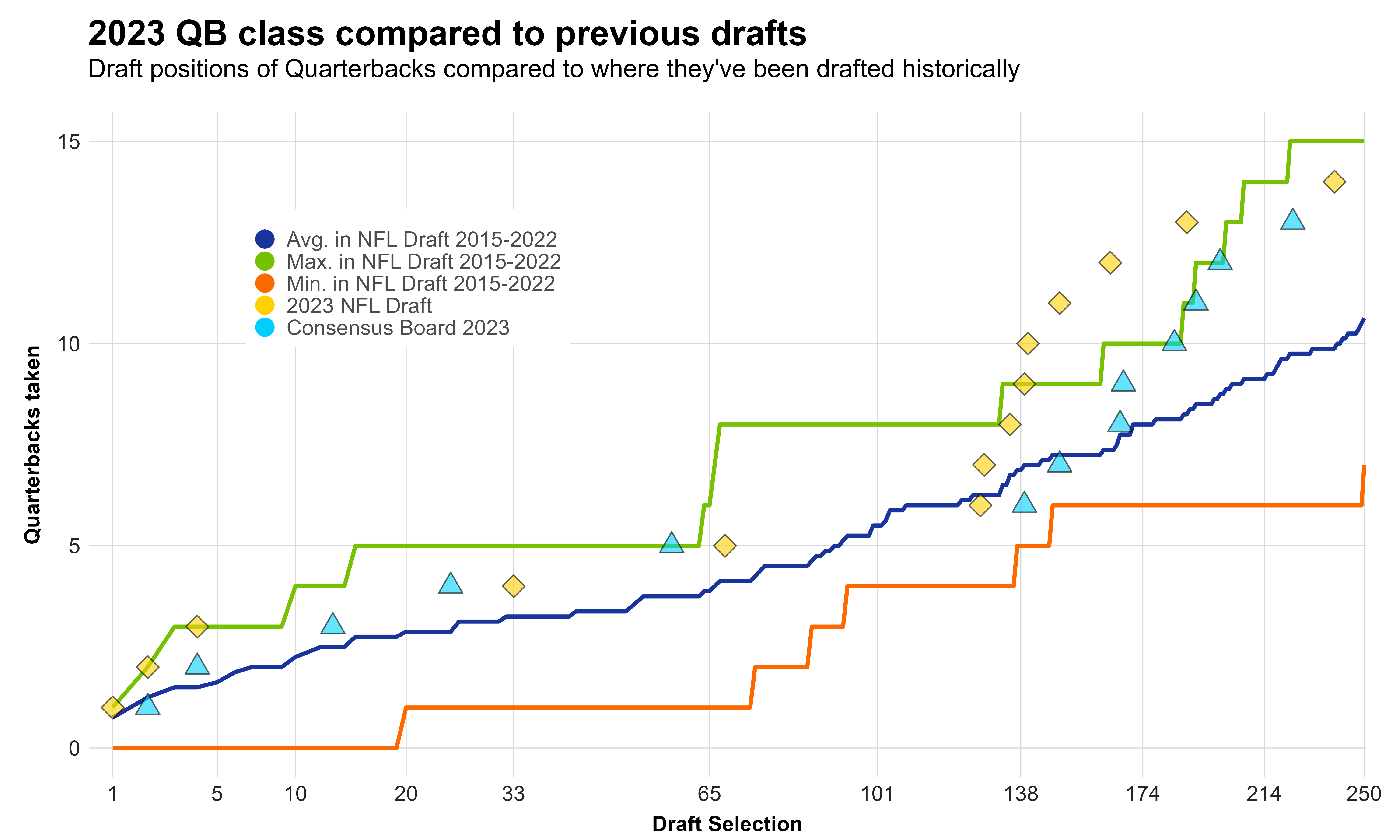 Free for 7-days. Subscribe to continue reading and unlock
All premium content with the best insights + analysis in the game
NFL Draft Guide, Big Board + Mock Draft Sim
Fantasy Draft Kit and Nathan Jahnke's award winning rankings
Bet smarter with PFF player mismatches and expert betting insights
NFL and CFB player grades and premium stats
Unlock all PFF data trusted by all 32 NFL teams
Already have a subscription? Log In