• Only two QBs drafted in the top 10: The Panthers and Colts are set to snag signal-callers, but things become unclear after that.
• Two RBs off the board before two WRs: While Bijan Robinson is a lock to go in the first round, we could also see Jahmyr Gibbs land in Round 1.
Estimated Reading Time: 5 mins
---
Less than 24 hours separate us from the start of Round 1 of the 2023 NFL Draft, so let's throw out some last-minute bold predictions that we believe have a chance at coming true.
With this being one of the most unpredictable draft classes in recent years, getting bold wasn't too difficult.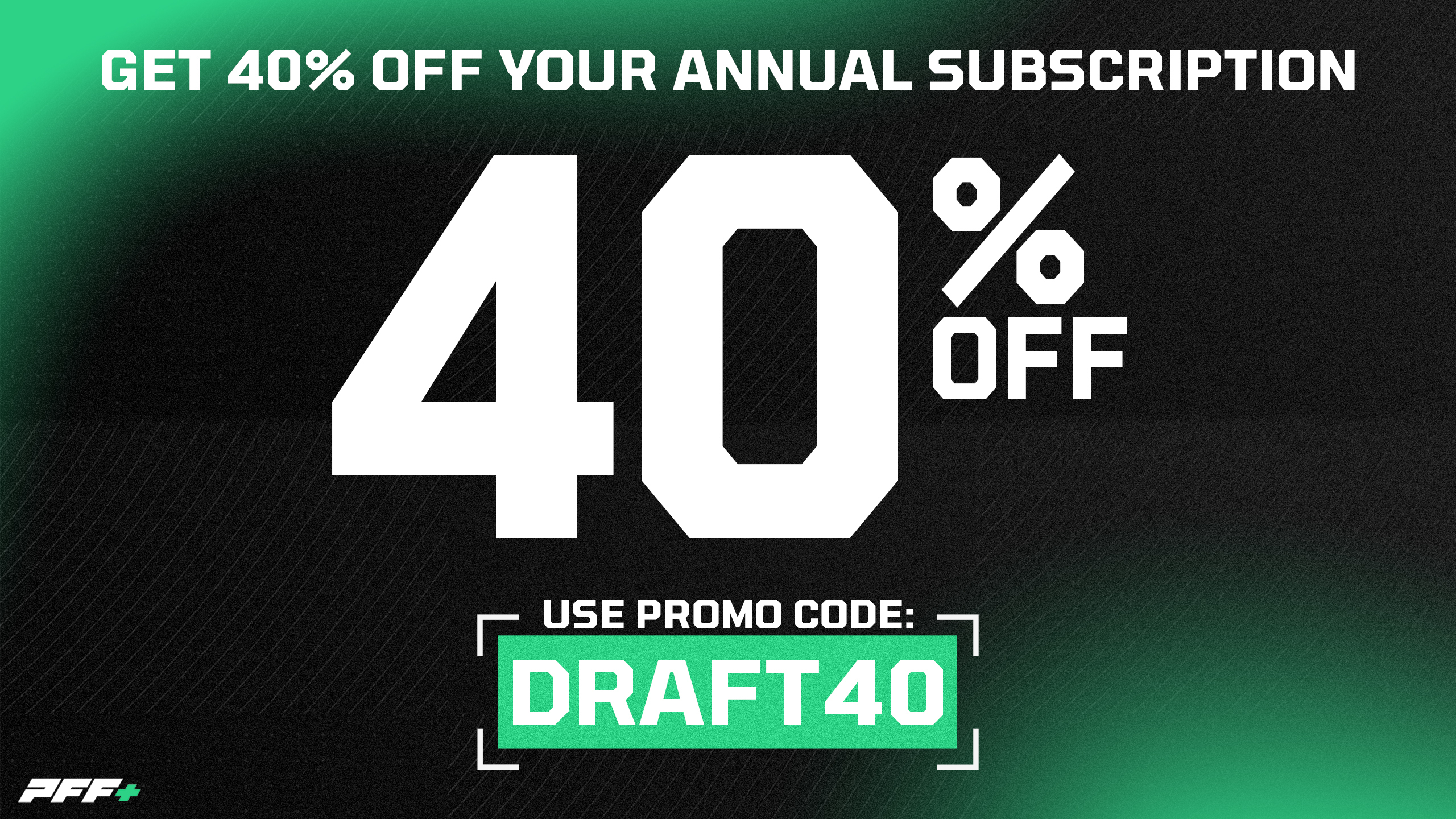 ---
Only Two Quarterbacks In The Top 10
After all the talk of how early the big four quarterbacks in this class could go, there is a reality where only two of Bryce Young, C.J. Stroud, Anthony Richardson and Will Levis even hear their names called in the top 10.
We are almost certain the Panthers are selecting Bryce Young at No. 1 overall to start things off. We then believe the Indianapolis Colts will be taking one of the remaining three at Pick No. 4. But there's no guarantee a quarterback will be picked in between at Nos. 2 or 3, even though at one point either spot seemed not just plausible for one, but likely.
If quarterbacks only go at Nos. 1 and 4, the Seattle Seahawks and Detroit Lions could opt for defensive players, the Las Vegas Raiders could go cornerback, the Atlanta Falcons could take Bijan Robinson, the Chicago Bears could take a trench player and the Philadelphia Eagles could do the same. All of a sudden, we just created a logical path for only two quarterbacks in the top 10.
---
I will fully admit Tyree Wilson is still a legit candidate to go No. 2 overall to the Houston Texans. But if they pass on him there, it is somewhat of a process to find him a home in the top 10. He could go at No. 3, if available, but I believe the Arizona Cardinals would opt for Paris Johnson Jr. to upgrade their offensive line. The Indianapolis Colts are going quarterback (we assume). The Seattle Seahawks could be interested but would have quarterbacks and Jalen Carter on the board. The Detroit Lions and Las Vegas Raiders would likely pass on him.
The Atlanta Falcons and Chicago Bears are the most likely landing spots, but there are other players they could covet at different positions — Bijan Robinson or a cornerback for the Falcons, or an offensive lineman for the Bears.
It is still possible this could all just be fiction. But for a bold prediction article, I'm saying Wilson will wait a while if he doesn't go No. 2 overall. 
---
A Lot Of Teams Will (Try To) Trade Down
We've heard the reports that many teams around the NFL don't think very highly of this draft class. General managers, head coaches and scouts have been linked to low first-round grade counts. With that, I believe we're going to see a mass exodus of teams in the first round. Any team in the 20s is fair game to trade out of the first round to try to acquire draft capital the following year.
The Baltimore Ravens and the Minnesota Vikings are built-in choices here due to the fact they each have only five selections in this year's draft. But I could also see the Buffalo Bills, Philadelphia Eagles and Kansas City Chiefs willing to move back to acquire Day 2 capital in next year's class. 
---
Two Running Backs Are Off The Board Before Two Wide Receivers 
It's almost unthinkable to say there will be more running backs selected in the first round than wide receivers. In 2022, we had six wide receivers in the first round and no running backs. In 2021, we had five wide receivers and two running backs. In 2020, we had six wide receivers and one running back. But every class is constructed differently, and this year it's built in a manner that could yield two running back selections and either one or two receivers.
Jaxon Smith-Njigba seems to be the only wide receiver the NFL is comfortable with (at a consensus level) taking in the first round. Zay Flowers, Quentin Johnston and Jordan Addison are candidates to be first-round picks, but I wouldn't say any are guaranteed.
On the flip side, we know Bijan Robinson is going in Round 1. And as the clock ticks closer to the draft, we've also heard Jahmyr Gibbs is a strong candidate for the first round. I expect Robinson to be a top-15 pick, and I don't think Gibbs will be far behind. I can easily see two running backs off the board before two wide receivers.

---
The Falcons Pick Twice In Round 1
The more I've thought about this one, the more it makes sense.
I believe the Atlanta Falcons want to trade down out of No. 8. Ultimately, I believe they want running back Bijan Robinson, but I don't think they prefer to pick him at No. 8. Trading down a few spots does a few things for them. First, it takes away the questions about drafting a running back in the top 10 (which I don't think they care too much about, but it helps). It also gives them some extra draft capital in this year's class to trade from No. 44 in the second round back up into the first round for an edge rusher who might be falling, or to be the first team to jump into that second or third tier of edge rushers.
That's my game plan and bold prediction for the Falcons: Bijan in a trade back, and an edge rusher at the back end of Round 1.