The first day of practices at the 2022 Reese's Senior Bowl has wrapped up, and that means stocks for 2022 NFL Draft prospects are officially on the move. Here were the most notable performers from Day 1 and the weigh-ins.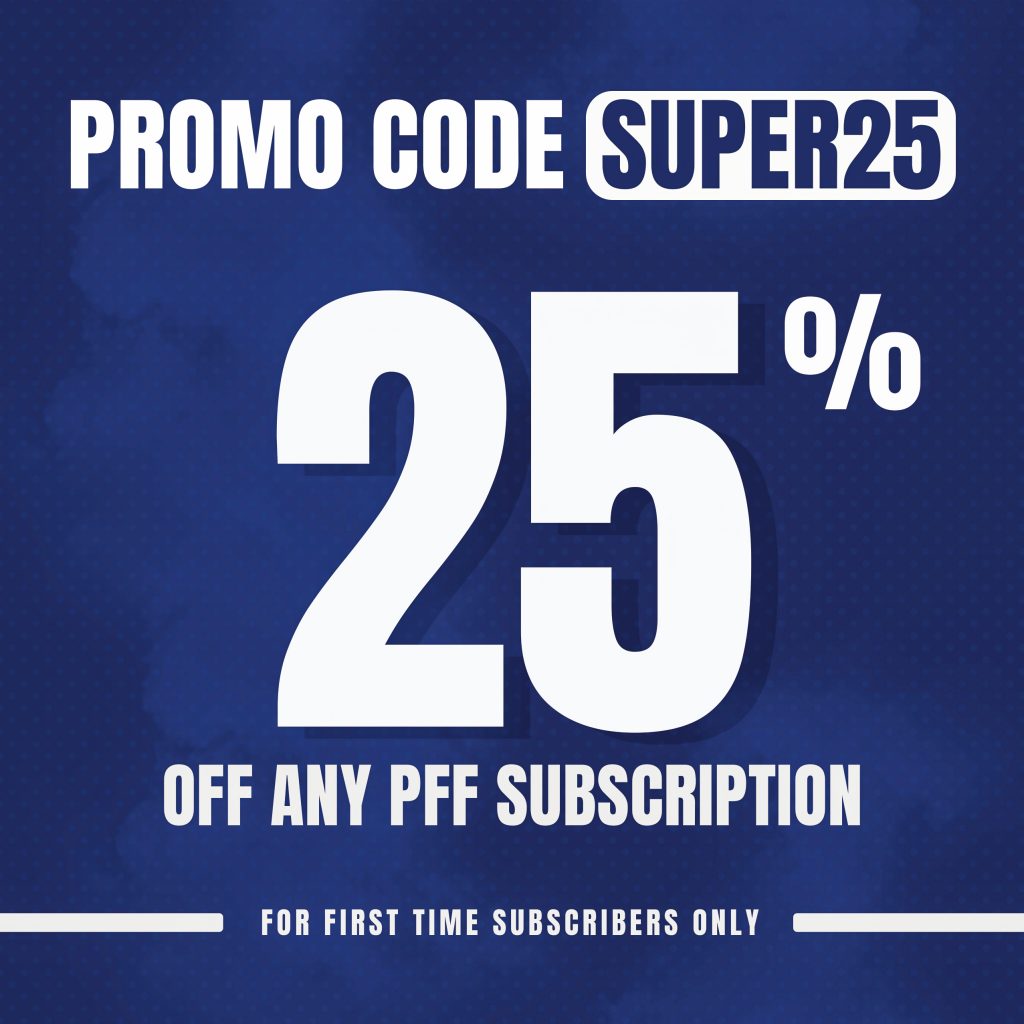 2021 PFF Grade: 92.3
2021 Snaps: 975
Pickett was the talk of the town Monday, as he was the lone quarterback to not get his hands measured. The Pittsburgh product is known for having incredibly small hands relative to his counterparts — so much so that he is forced to wear two gloves. Pickett said he wasn't measured because of being double-jointed, but that hasn't quelled the concerns about his rumored 8.25-inch hands and how they might hold up in bad weather.
Pickett hardly saw rain in a game this past season, but he earned a 37.2 passing grade when there was some type of precipitation in his college career. No NFL quarterback with sub-nine-inch hands has started a game in the past decade.
2021 PFF Grade: 91.7
2021 Snaps: 830
Willis was precisely the same player on Day 1 of Senior Bowl Practices as he was in all of 2021. He showcased mobility and an ability to put high velocity on the ball, but he also missed some throws and made a few bad decisions.
Willis was one of the more dangerous quarterbacks in the country thanks to the former two traits, as evidenced by his FBS-leading 11% big-time throw rate and 94.5 rushing grade. That said, he is raw and still has a long road ahead of him before facing NFL competition.
---
Click here for more PFF tools:
Rankings & Projections | WR/CB Matchup Chart | NFL & NCAA Betting Dashboards | NFL Player Props Tool | NFL & NCAA Power Rankings
Best Bets Tool
---
2021 PFF Grade: 94.7
2021 Snaps: 846
McBride — PFF's highest-graded tight end in college football in 2021 — shined on during the first day of practice.
I love @mcbtrey at tight end. If the Cardinals lost Ertz, he'd be a nice replacement.#SeniorBowl pic.twitter.com/aQ5nrk5zcY

— Saul Bookman (@Saul_Bookman) February 1, 2022
McBride was the engine of the Rams' offense this season. He was targeted on 30% of his routes — the second-highest rate at the position — and finished the season averaging an incredible 2.77 yards per route run. The 6-foot-3, 249-pounder has the receiving ability and blocking prowess to become a quality tight end in the NFL.
2021 PFF Grade: 86.7
2021 Snaps: 717
Shakir was among the best Group of Five wide receivers for three straight seasons. He earned an 88.0-plus receiving grade in each of the past three years at Boise State. Shakir's arms measured in at a concerning 29 inches, but he made up for it with a strong day of practice.
Round 1 of many between WR Khalil Shakir and CB Coby Bryant at @seniorbowl

Shakir showing a some of the quick-hit skills that a lot of people like in his tape. Quick feet, flip the hips, attacks the ball. I expect him to be one of the top standouts from the WR group pic.twitter.com/USMPGVYjkC

— Trevor Sikkema (@TampaBayTre) February 1, 2022
He's making the underwhelming aspects of his physical profile an afterthought.
2021 PFF Grade: 91.9
2021 Snaps: 825
The level Kinnard played at this past season in college football's most difficult conference is something that doesn't get talked about enough. The 6-foot-5, 324-pound tackle posted a goose egg in the pressures allowed column in over half of his starts while producing a 91.8 run-blocking grade.
He possesses a necessary killer instict in the trenches, but his lack of technical polish is a worry when projecting him to the NFL. There was one rep on Day 1 of practice where his wide hand problem showed up against Florida State edge defender Jermaine Johnson II, but he was dominant overall.
Lions coaching staff ended practice with a 1-on-1. Each side chose a player to represent them.

FSU's Jermaine Johnson vs. UK's Darian Kinnard.

Best 2-out-of-3. Johnson won the first rep. Kinnard got the second one. This was the last rep.

Kinnard got him — and the finger wag pic.twitter.com/cq0rqpGD2O

— Trevor Sikkema (@TampaBayTre) February 1, 2022
2021 PFF Grade: 65.6
2021 Snaps: 647
Paul was one of the top Group of Five breakouts in 2020. That year, the Tulsa product earned an 83.9 PFF grade starting at tackle for the first time after two years at guard. But in 2021, Paul endured more than an 18-point grading swing due to a sluggish start to the season.
On Day 1 of the Senior Bowl, the 6-foot-3, 324-pound tackle looked more like his old form. He consistently held his own while going up against some of the top pass-rushers in the draft class, including South Carolina's Kinglsey Enagbare, who earned a 92.5 pass-rushing grade this past season.
Good rep from Tulsa OL Chris Paul pic.twitter.com/bQrD7YnQJW

— The Football Grump (@football_grump) February 1, 2022
2021 PFF Grade: 81.1
2021 Snaps: 736
Johnson is looking to make a case to be a first-rounder in the 2022 NFL Draft. He was undoubtedly one of the best players on the field for the Detroit Lions-led American Team. The 6-foot-4, 259-pound edge defender — whose arms measure in at over 34 inches — has the tools and put those into action during one-on-ones on Day 1. 
#Lions HC Duce Staley picked Kentucky OL Darian Kinnard and Florida State EDGE Jermaine Johnson for post-practice 1-on-1. Rep 1 winner: Johnson pic.twitter.com/fWCpMkMGnd

— Jim Nagy (@JimNagy_SB) February 1, 2022
While Kinnard got Johnson on the next two reps after the one above, the Florida State edge defender knocking the 6-foot-5, 324-pound tackle to his backside working speed-to-power was one of the best moments of the day. 
2021 PFF Grade: 89.8
2021 Snaps: 423
No Power Five interior defensive lineman earned a higher PFF grade in 2021 than Devonte Wyatt. He also earned a grade above 80.0 both against the run and as a pass-rusher — something no other player at the position in the Power Five accomplished. The former Georgia Bulldog was the most impactful interior defender in the Power Five and that held true in Day 1 of Senior Bowl practices.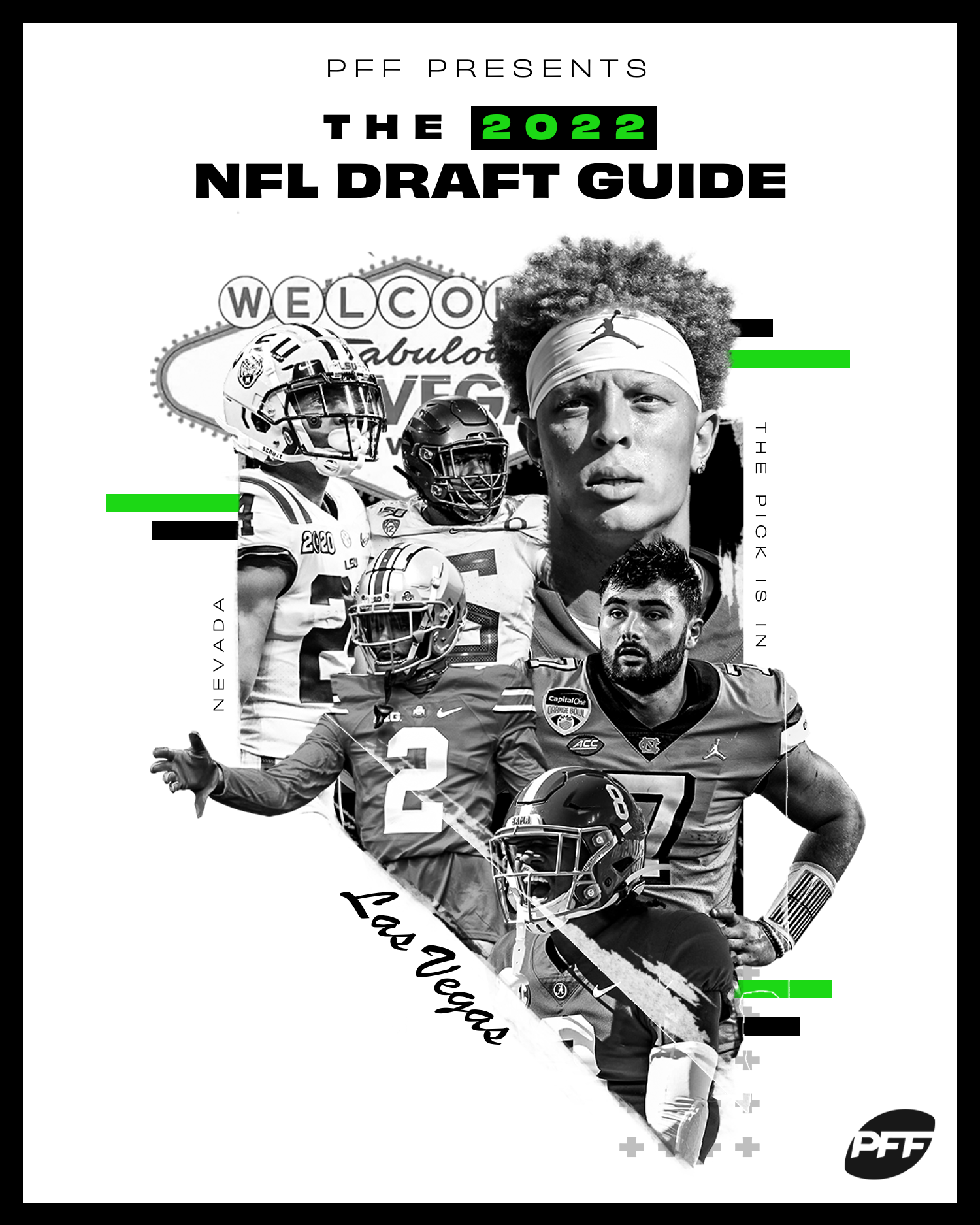 2021 PFF Grade: 87.6
2021 Snaps: 584
Jones made his name known as one of the top interior defensive linemen in the FBS in 2018 and 2019, but a canceled 2020 season prevented him from building on that. This year, Jones got back to the field and to his old form, as he earned an 87.6 PFF grade — a top-five mark in the FBS at the position. Then at the Senior Bowl, Jones continued to wreak havoc. Jones is strong all throughout his frame, as one can see below where he walks back Michigan's Andrew Stueber.
It's time to stop sleeping on @UConnFootball's Travis Jones pic.twitter.com/dF6o7NYIzS

— Tailgate (@PFF_Tailgate) February 1, 2022
2021 PFF Grade: 89.7
2021 Snaps: 446
Farrell was the single-best run-stuffing interior defensive lineman in the Power Five this past season. He earned an 89.9 run-defense grade this past season while also posting a respectable 78.8 pass-rush grade. Farrell's dominance against the run continued on the first day of Senior Bowl practices. He's a lot to handle for any offensive lineman due to his motor and power on contact.
Neil Farrell Jr. is wreaking havoc at the @seniorbowl ????@LSUfootball pic.twitter.com/1i66aa1ZEO

— Tailgate (@PFF_Tailgate) February 1, 2022
2021 PFF Grade: 84.4
2021 Snaps: 582
Goodrich was quietly one of the best cornerbacks in the country last season. He was the most valuable cornerback in the ACC in 2021, as he allowed no touchdowns while intercepting two passes and breaking up seven others. During Day 1 of practices, Goodrich was the same physical, instinctive and fluid player.
One of the most underrated players here at the @seniorbowl https://t.co/fSK5nAe1o9

— Anthony Treash (@PFF_Anthony) February 1, 2022
2021 PFF Grade: 86.0
2021 Snaps: 909
Pitre plays the game similar to former Notre Dame Fighting Irish rover Jeremiah Owusu-Koramoah. The Baylor Bear primarily manned the slot this past year and was an all-around weapon due to his explosiveness, physicality and play recognition. He earned a 92.7 run defense grade, 83.6 pass-rush grade and didn't allow a touchdown in coverage while intercepting two passes and breaking up six others. All of those traits and that high-level play were on display during Day 1.
Jalen Pitre! pic.twitter.com/CtvX0A0CI7

— Connor Rogers (@ConnorJRogers) February 1, 2022