INDIANAPOLIS – Passion, love for the game, effort, desire to win — those are all traits of the NFL's all-time great players. They are also traits that Oregon edge defender Kayvon Thibodeaux has had to answer questions about at the 2022 NFL scouting combine — both with the teams themselves and to the media on Friday.
---
Click here for more PFF tools:
Draft Guide & Big Board | Mock Draft Simulator
Dynasty Rankings & Projections | Free Agent Rankings | 2022 QB Annual
Player Grades
---
ESPN's Todd McShay reported earlier this offseason that Thibodeaux was sliding down boards due to concerns surrounding his work ethic and effort on the field.
It only took a few questions with the media before Thibodeaux faced a question about those criticisms. When asked about getting called out for a lack of motor and taking plays off, the former projected No. 1 overall pick said: 
"I feel like, when you have a smart kid like me, you have a lot of positives, someone has to find the negatives. I don't really look too much into it. I know what I can do for a team. And when we're breaking down film, I'm able to talk about the ins and outs of the game. I'm not really too worried about what people have to say as far as that, as long as the teams and I can come to an understanding of who I am and how hard [I play] and the love I have for the game."
Not long after, Thibodeaux was asked if he had to convince teams if he loves the game:
"I don't think I need to convince teams of it, but that's the media narrative. There always has to be some narrative that's drawn. For me, I'm an L.A. kid and if you know the adversity I went through to get here, and the things that I had to sacrifice, and the things my mother had to sacrifice for me to be here, you'd really understand how I feel in my heart. When you talk about fire, when you talk about passion, I think you can't really explain it. I get emotional thinking about it, because all the sacrifices it took for me to get here, I wouldn't have made those sacrifices if I didn't love the game. I'm blessed to be here, and I'm just happy that these teams want to talk to me, and they want to get to know me."
Thibodeaux obviously isn't going to openly say "I don't put in 100%" or "I don't love the game as much as others," but the fact that he has to answer these questions is crazy, in my opinion. Even though he's not a polished player quite yet and battled an early-season ankle injury, the Oregon product still posted an elite 91.5 pass-rush grade for the 2021 season. His lone poor pass-rush grade for the 2021 season came against Colorado, which was a game that was essentially a throwaway in his evaluation process. When Thibodeaux was on the field, the Buffs' average time-to-throw was 2.0 seconds. When off the field, Colorado's average time-to-throw climbed to 3.75 seconds.
That's the kind of impact Thibodeaux has, as opposing offenses have to scheme around him to be effective.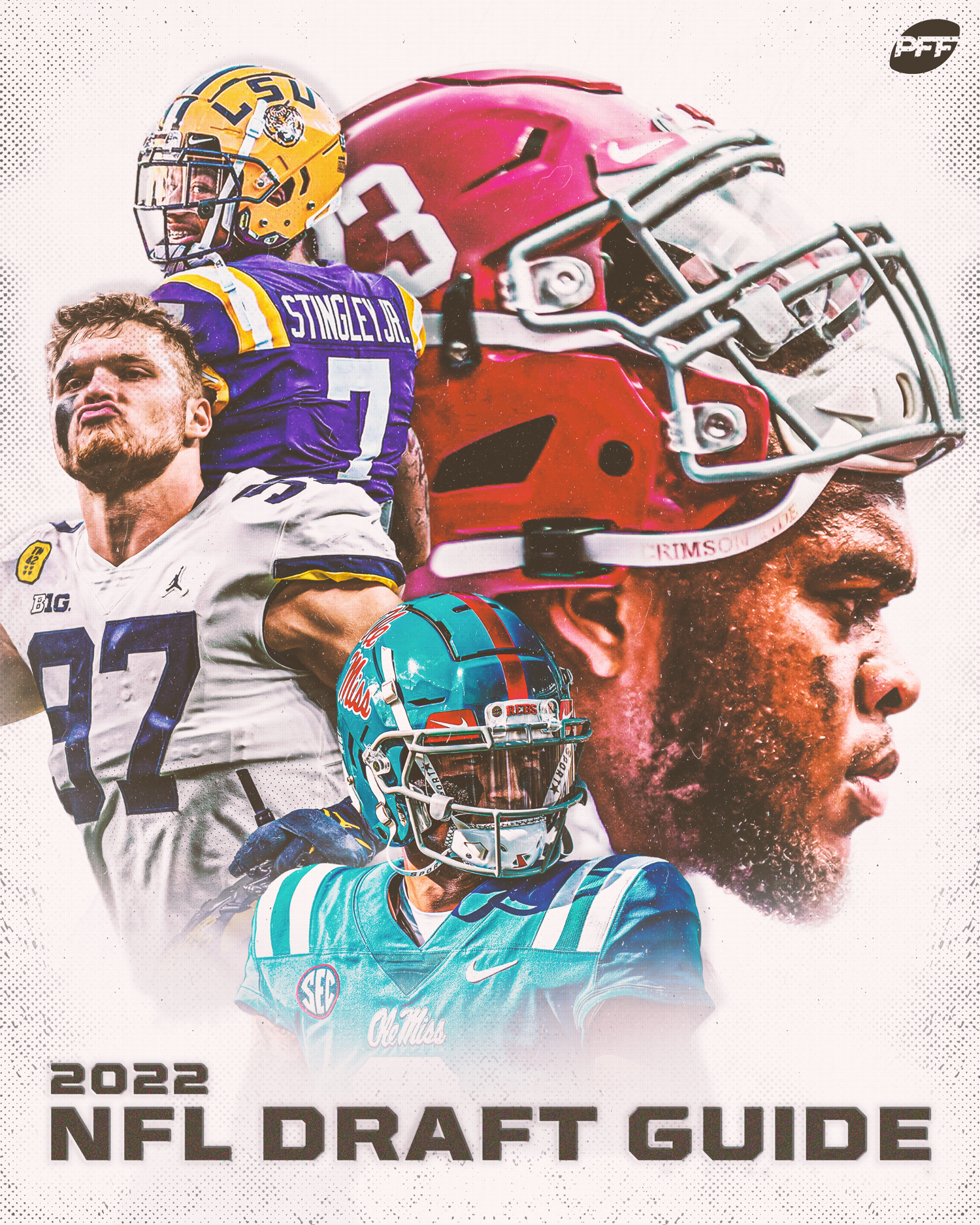 Thibodeaux is Michelangelo's David of pass-rushers, as the 6-foot-5, 258-pound edge defender has every trait that NFL teams want on the edge. He may have to work on his pass-rush plan and move arsenal, but that's something he recognizes.
When asked about his flaws at the Combine, Thibodeaux said "sometimes I get stalemated, sometimes I can't have a second or third move, I can't continue my pass rush and really finish through. I feel like there were a couple sacks that were left out there because I got stuck on blocks, so just getting off blocks and creating that extra move to finish through."
Thibodeaux is nowhere near his ceiling, but there's no denying he has All-Pro potential. He still managed to produce the sixth-best pass-rush grade on true pass-rushes and overall pass-rush win rate among Power Five edge defenders.
I'm not concerned about his effort, love for the game or desire to be great. Thibodeaux didn't disappear nearly as much as many say this past season. He still was an elite performer and has all the traits to become a special edge defender at the next level. There's no reason for him not to be selected top five in the 2022 NFL Draft.