Look, it's a final mock draft. It's draft day. We both know no one reads these intros, anyway.
Let's get right into how I see the first round of the 2022 NFL Draft playing out.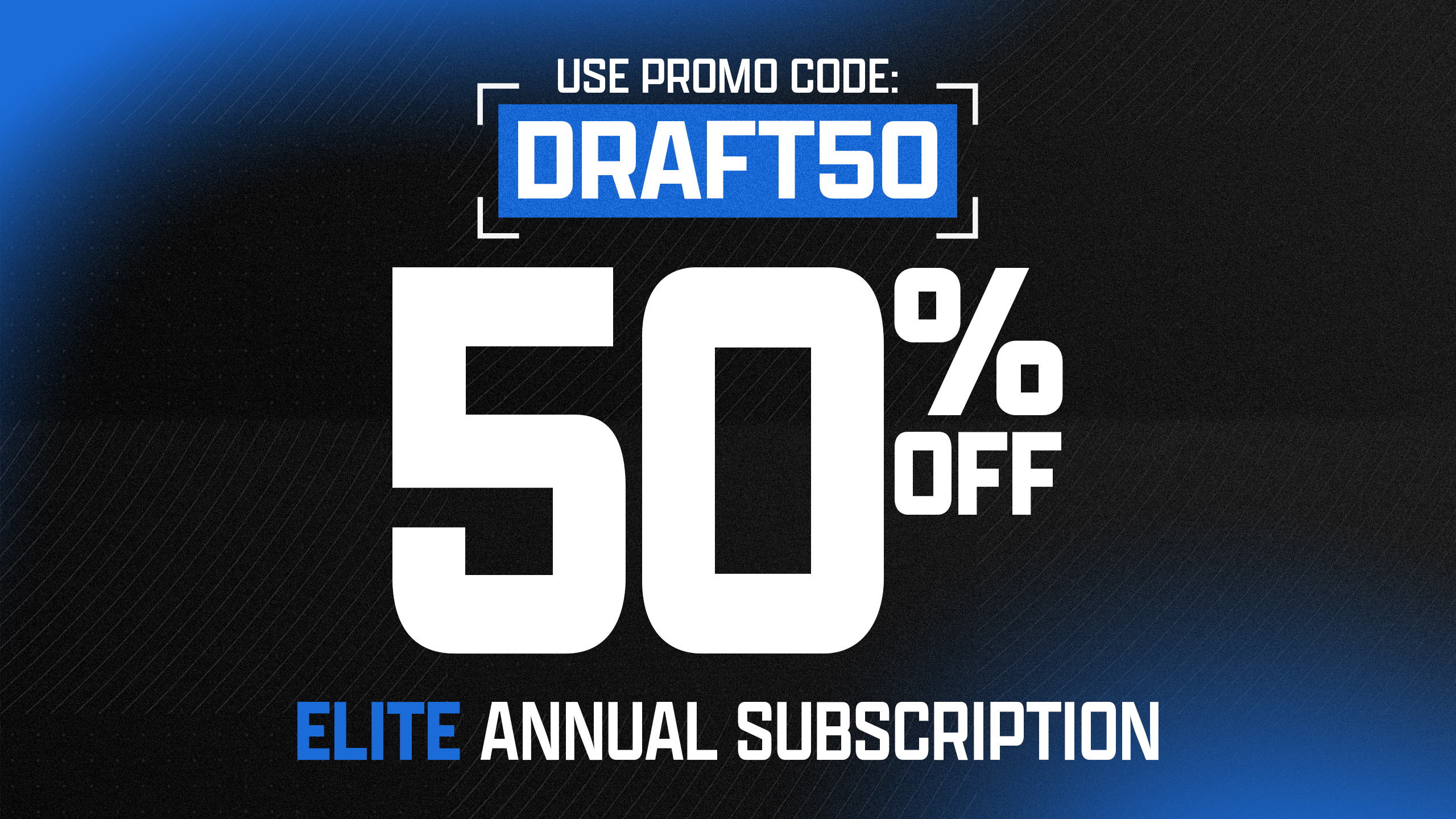 I'm in on the hype. Over the past few weeks, the whispers of Walker to the Jaguars at No. 1 overall have become declarations. I still think it's a two-man race between him and Hutchinson, but Walker seems to be pulling away.
If the Jaguars don't snag Hutchinson at No. 1 overall, it will take the Lions less than two seconds to turn their draft card in for the hometown pass-rusher.
This one seems like it will come down to offensive tackle Ikem Ekwonu or cornerback Ahmad "Sauce" Gardner. Most of the recent buzz I've heard is for Gardner, so I'll stick with it.
If Ekwonu is already off the board, I'm hearing this will be Florida State edge rusher Jermaine Johnson II. But if Ekwonu is still available, it sounds like it will be a fierce debate. According to the local media, Kayvon Thibodeaux seems off the table. I give the edge to Ekwonu as the Jets look to build around second-year quarterback Zach Wilson.
Reports indicate the Giants like Cross a good bit — maybe even as their top offensive tackle overall. Giants scouts reportedly had Cross going through drills at right tackle at his pro day and came away impressed. This lines up with them already having Andrew Thomas at left tackle. They'll look to address the offensive line with one of their first-round picks.
For the longest time, I felt like this had to be a quarterback for Carolina. Maybe it still is, but after listening to general manager Scott Fitterer and owner David Tepper's pre-draft press conferences, I've started to lean toward them instead making the right decision on the more "sure thing" (if there is such a thing): a talented offensive tackle while looking to next year's quarterback class for the long term.
The Giants surely would like to move back from one of their top-seven picks to acquire extra draft capital for 2023, too. But I'm not so sure they find that kind of value in a trade-back. If they stick here, I believe they'll go with one of Sauce Gardner (first) or Derek Stingley Jr. With Gardner gone, that makes this decision easy. I still believe James Bradberry will be traded sometime during draft weekend, which will open up an important starting spot in the secondary.
I'm in the same boat as everyone else with the Falcons: They could go in so many different directions. Quarterback will be on the table, but general manager Terry Fontenot said he doesn't feel pressured to take a signal-caller they don't "love." Edge rusher is also on the board, but I've heard the Falcons love (key word) Drake London. If that's the case, I think he's the pick to bolster an extremely depleted wide receiver room.
Thibodeaux's landing spot is one of the biggest wild cards of this draft. His range feels like it starts at No. 2 and ends here at No. 9. If he makes it to the Seahawks, I don't see them passing on him, especially with cornerback Derek Stingley Jr. off the board.
From everything I've gathered, tackle Ikem Ekwkonu and edge defender Jermaine Johnson II would be the dream haul for the Jets. Well, here they get it, and it is certainly a possible scenario as long as the Texans don't take Ekwonu right before them.
Though there are many wide receivers to choose from, I still feel as though the run on the position is going to come early in this draft. Wilson seems loved by many. I expect Washington to be one of those teams.
What does general manager Kwesi Adofo-Mensah do in his first draft in the decision-maker's chair? He drafts a unicorn of a defensive player who he can build his defense around for years to come. Cornerback and wide receiver will also be options here.
Two secondary players in the first round for one team might seem out of place, but the Texans fielded one of the worst secondaries in the NFL last year and lost their best secondary player this offseason. I believe general manager Nick Caserio will look to use this pick to move up or down (down more likely), but if they stick, Hamilton feels like a player Houston will target.
Although tackle Ronnie Stanley will reportedly be good to go for the 2022 season, Morgan Moses on the right side is getting into his 30s with not much guaranteed money on his contract moving forward. At the end of the day, the Ravens will pick whomever they believe is the best player available; they won't force a need. With the way this board falls, that could be Penning.
One of the easiest prospect-team connections in this draft is the Eagles and Jameson Williams. Whether it's at No. 15 or earlier via a trade-up, I think there's a strong chance it happens.
The Saints have typically marched to the beat of their own drum when it comes to the draft, and that's why I think they'll be in on a player like Treylon Burks. He's a unique weapon and a unique player, and the Saints have shown they like those kinds of players, believing they can get the most out of them.
The Chargers went about this offseason the way every team should: Make roster splashes and fill big needs in free agency en route to ultimate flexibility in the draft. With them not having a second-round pick due to the Khalil Mack trade, I think a trade-up would be unlikely. Maybe this is a trade-back if the right players aren't on the board, but I think they'll be in on McDuffie, a cornerback who may not have ideal measurables but does possess extremely high football IQ and a lot of potential versatility. 
The Eagles almost lost interior defender Fletcher Cox this past offseason, and though they brought him back on a cheaper deal, Cox is 31 years old and fellow interior defensive lineman Javon Hargrave is 29. Philadelphia will need another guy in that rotation.
This is a bit of a new direction for the Saints, but cornerback could be a position they prioritize with one of their two first-round picks. Plus, it was reported they hosted Booth on a top-30 visit. They could go offensive tackle, but with four off the board, I'm not so sure they'd force that.
The worst-kept secret in this draft cycle feels like the Steelers' love for Malik Willis. Whether it's here or in a small trade-up, I think that dream becomes a reality. 
This was almost offensive tackle Bernhard Raimann, but I ended up going with Lloyd. Lloyd isn't the typical Patriots linebacker, so maybe this pick isn't as much of a sure thing as I am predicting. But I see him as the faster version of a middle-of-the-field player New England leans on so heavily.
This feels like the dream receiver for the Packers — within realistic expectations. Some analysts have mocked Jahan Dotson to Green Bay here, but I don't think the team will take a small-sized wideout. I think they'll eye Olave closely, either here at No. 22 or even in a trade-up scenario.
Karlaftis has been sliding down draft boards, but the Cardinals have shown they don't care what the consensus is. If they believe a player is the best on the board at that time, they'll take him. Assuming Karflatis makes it this far, there's a good chance that's the case. 
It sure feels like Jerry Jones is itching to make headlines with a big trade-up in this draft, but if the Cowboys stay here at No. 24, I think they'll draft an offensive lineman. Green gives them a ton of versatility that they'll both want and need.
Ah, a running back in Round 1. If it's going to happen, I think Buffalo is the team to make the move. Hall is an all-around back who can be used on all three downs. The Bills have made note of not wanting quarterback Josh Allen to take as much punishment in the run game moving forward. That makes me think they'll eye the top back in this class.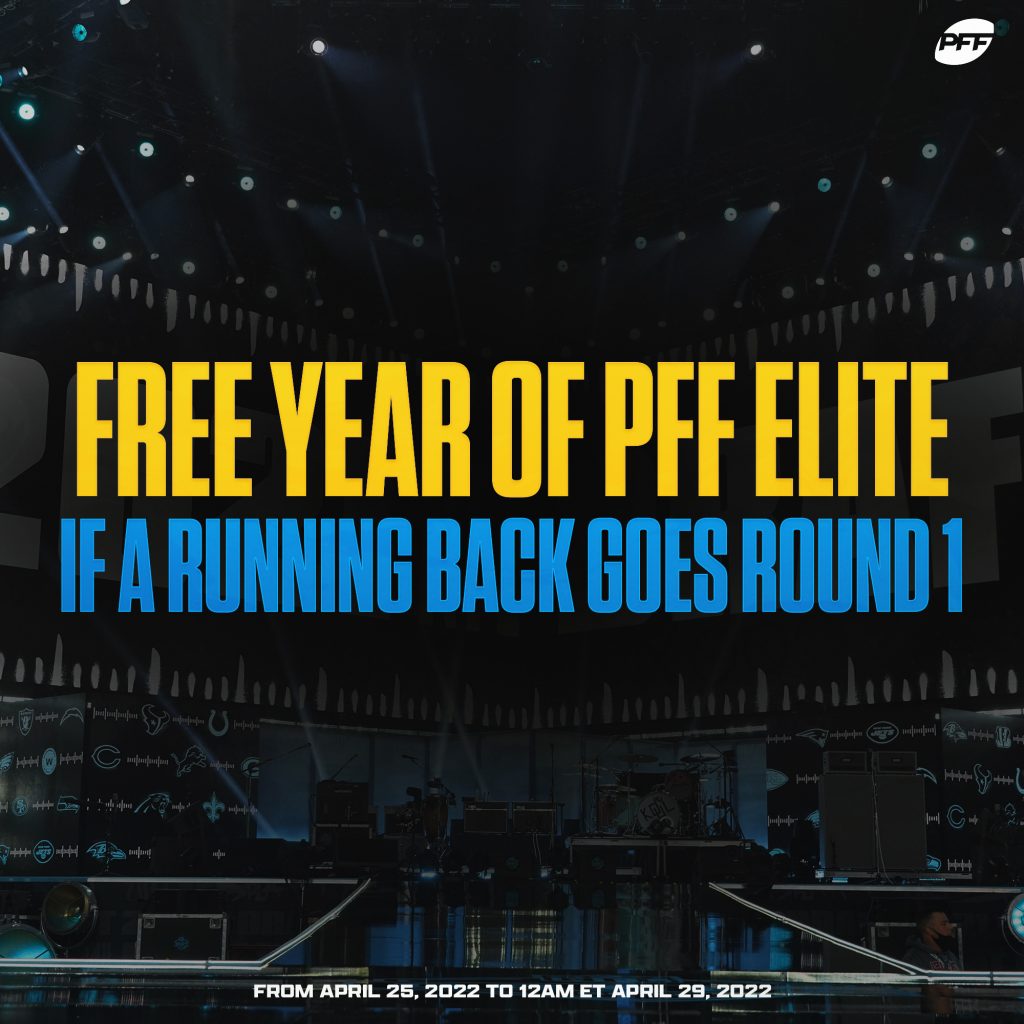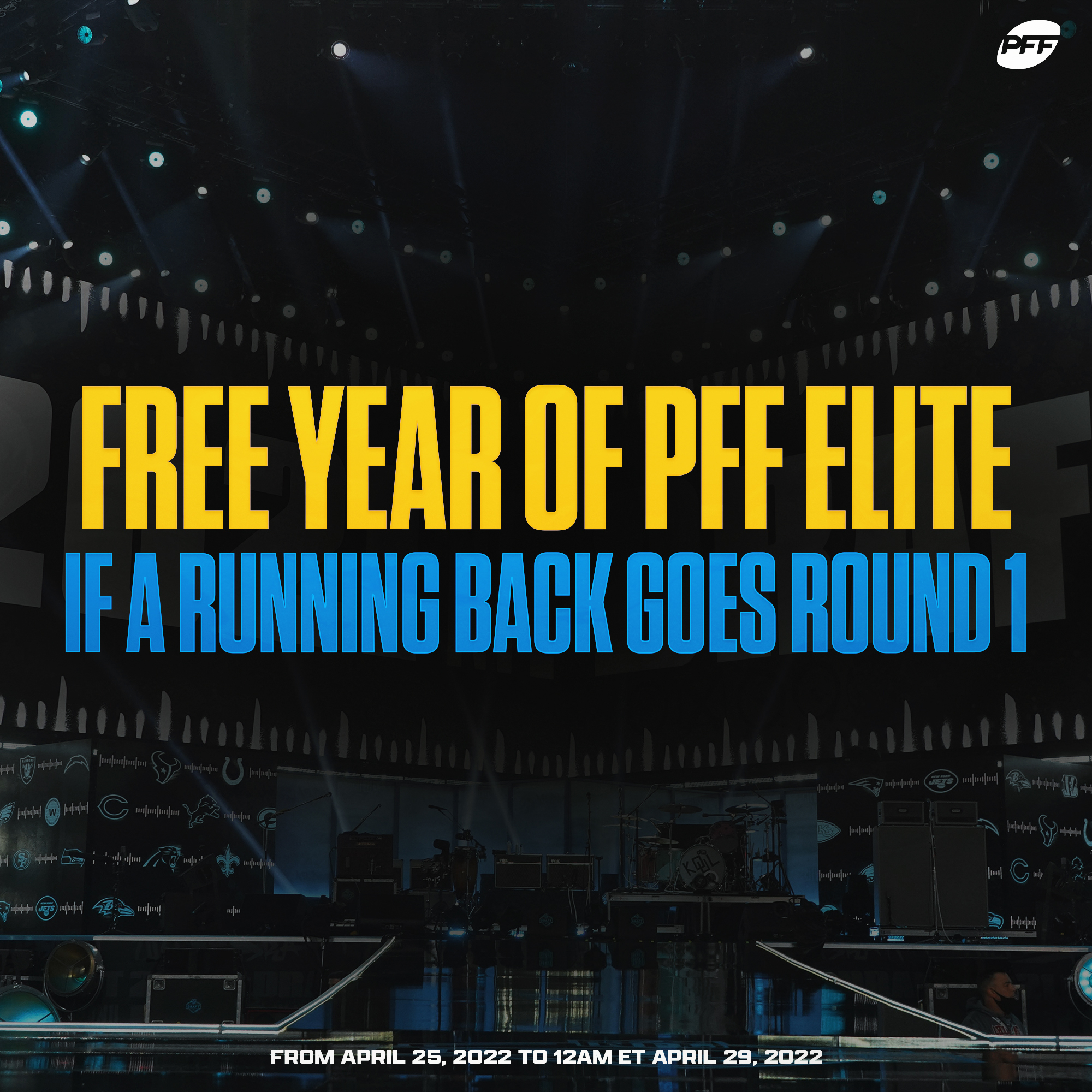 People seem to be pigeonholing the Titans into taking an offensive lineman, and while I don't think that's the case, I do feel like this is a sweet spot for them to get a good one. If Johnson makes it to No. 26, Tennessee will likely jump on this selection for a power offensive lineman who will perfectly fit the team's system. 
With no Ndamukong Suh on the roster, the Buccaneers will need another interior defensive lineman. And even if Suh comes back, having a versatile interior defensive alongside Vita Vea will be alluring to both general manager Jason Licht and head coach Todd Bowles. Other players on Tampa Bay's radar include tight end Trey McBride and safety Lewis Cine. 
Bolstering their pass-rush depth will be on the Packers' radar with one of their two first-round picks. The long, explosive Ebiketie hits the thresholds and profiles as an edge rusher Green Bay will prefer.
The Seahawks having two early second-round picks means they don't have to move too far up, and the Chiefs, therefore, don't have to move too far back (early 40s in the second round). This allows Seattle to grab an athletic, long cornerback they would love.
The Chiefs need help on the edge, but with the way this board has played out, the edge rush group is depleted. Unless they want to take a chance on a guy like David Ojabo or they really like Boye Mafe, I think they look elsewhere and don't force it. Instead, there is plenty of good athleticism to be had in the secondary. Hill is a safety/nickel cornerback hybrid they should have their eyes on. 
This is a small trade, but it would make sense for both parties. The Bengals could pick up some extra draft capital from the Falcons while not falling back too far (No. 43 in the second round). Meanwhile, Atlanta could come up into the first round and draft a quarterback with a fifth-year option.
This could be a prime pick for a team to trade up for a quarterback, so watch for that. But if not, the Lions could look to upgrade their linebacker room. Recent reports have Walker going a lot higher than this. Perhaps he does. But it sure feels like he's a first-rounder some way, somehow.