NFL Draft season is nearly upon us. And with that comes the PFF NFL Draft Guide, which comes loaded with scouting reports and advanced data on the class' top draft prospects.
Very few draft prospects are perfect and come with a collection of pros and cons, crucial evaluation points when it comes to projecting the players to the NFL.
Here are the pros and cons for PFF's top five interior offensive linemen.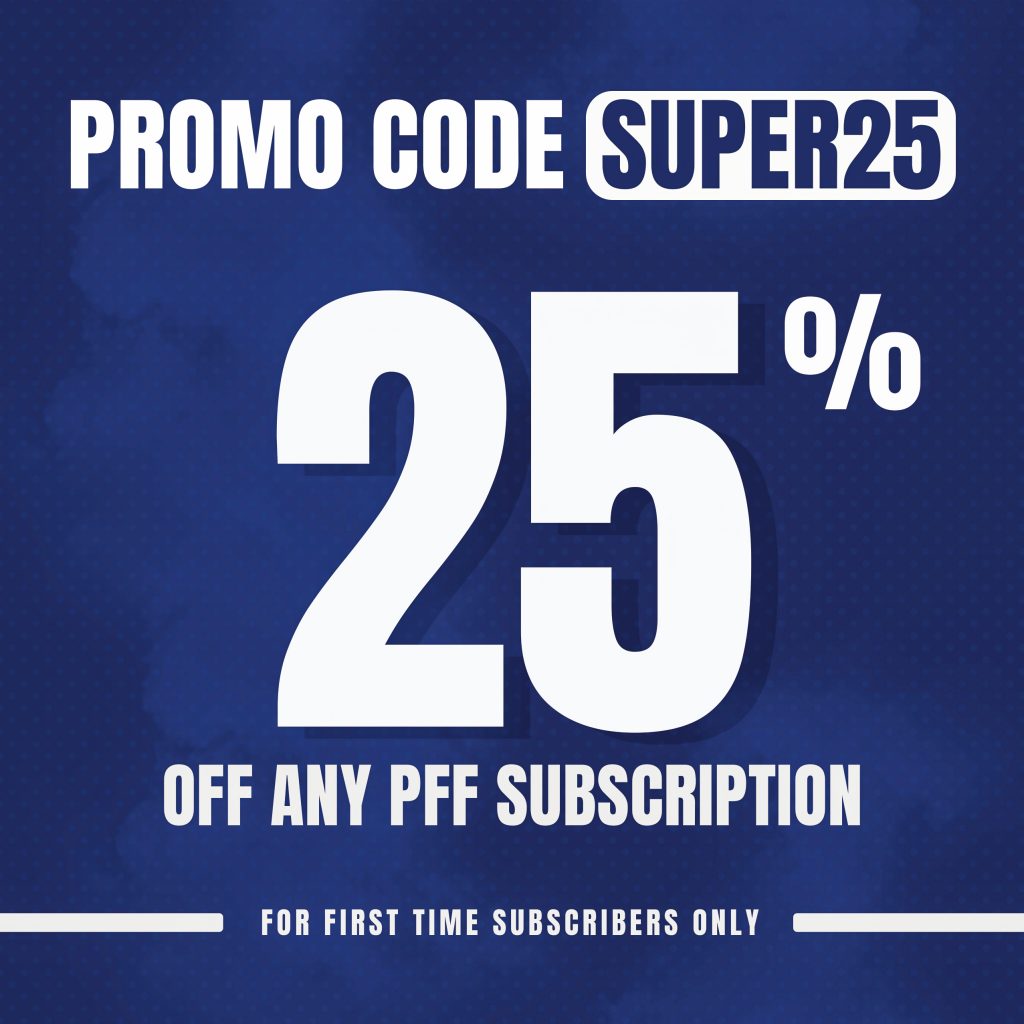 Click here for more PFF tools:
Rankings & Projections | WR/CB Matchup Chart | NFL & NCAA Betting Dashboards | NFL Player Props Tool | NFL & NCAA Power Rankings
Best Bets Tool
---
Pros
Linderbaum is the most athletic offensive lineman in college football. He flies around the field.
His wrestling background is apparent on tape with how strong his hands are.
He made massive strides in play strength over his career. He's a legitimate people-mover.
Cons
He is a two-hand puncher. The top-ranked center on our board, Linderbaum needs to use his hands more independently when deciphering stunts/slants.
He's only a center at his size.
He played in a perfect scheme at Iowa to highlight his strengths, something he can't bank on in the NFL.
Pros
Green has top-notch flexibility and strength in his lower half.
PFF's top-ranked guard, Green is extremely versatile. He played every position except center in 2021.
Gets on linebackers so quickly at the second level that it catches them off guard.
Cons
He's a bear-hugger, approaching blocks with exceedingly wide hands.
He ducks into blocks on the move instead of gathering his lower half.
Green had penalty issues at the start of 2021: seven penalties in the first eight games.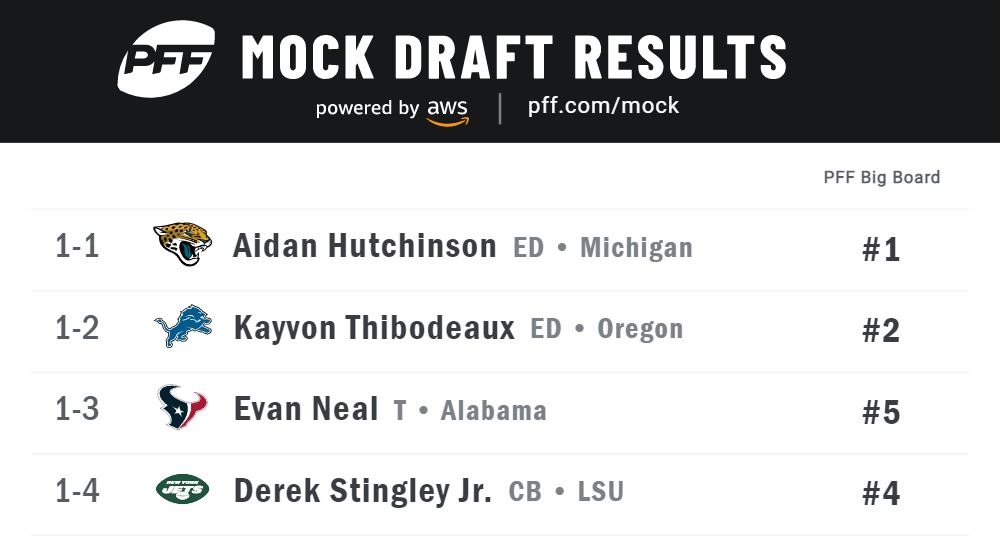 Pros
Johnson's frame could've been built in a lab for a guard. He has a loaded-up lower half.
His pad level is tremendous. He absorbs contact and delivers blows at an NFL level.
He is purposeful in his movements — everything works in unison.
Cons
Most downgrades are awareness-related when he's picking up stunts/blitzes.
Johnson only has average get-off and quickness for a guard.
He's a bit of a late bloomer, as his grading didn't take off until Year 5.
Related content for you:
2022 offseason needs for all 32 NFL teams via Anthony Treash
Pros
The dude can move. Parham's a heck of an athlete for an offensive lineman.
He has special flexibility: The depth he gets in his stance serves as a prime example.
His feet never stop driving, and he's very quick to reset and replace.
Cons
Parham has such a thin frame for a guard, a unique body type for a lineman.
He struggles absorbing contact when picking up stunts or trying to make a reach block.
Miss. State was the only Power Five school on his schedule over the past two seasons.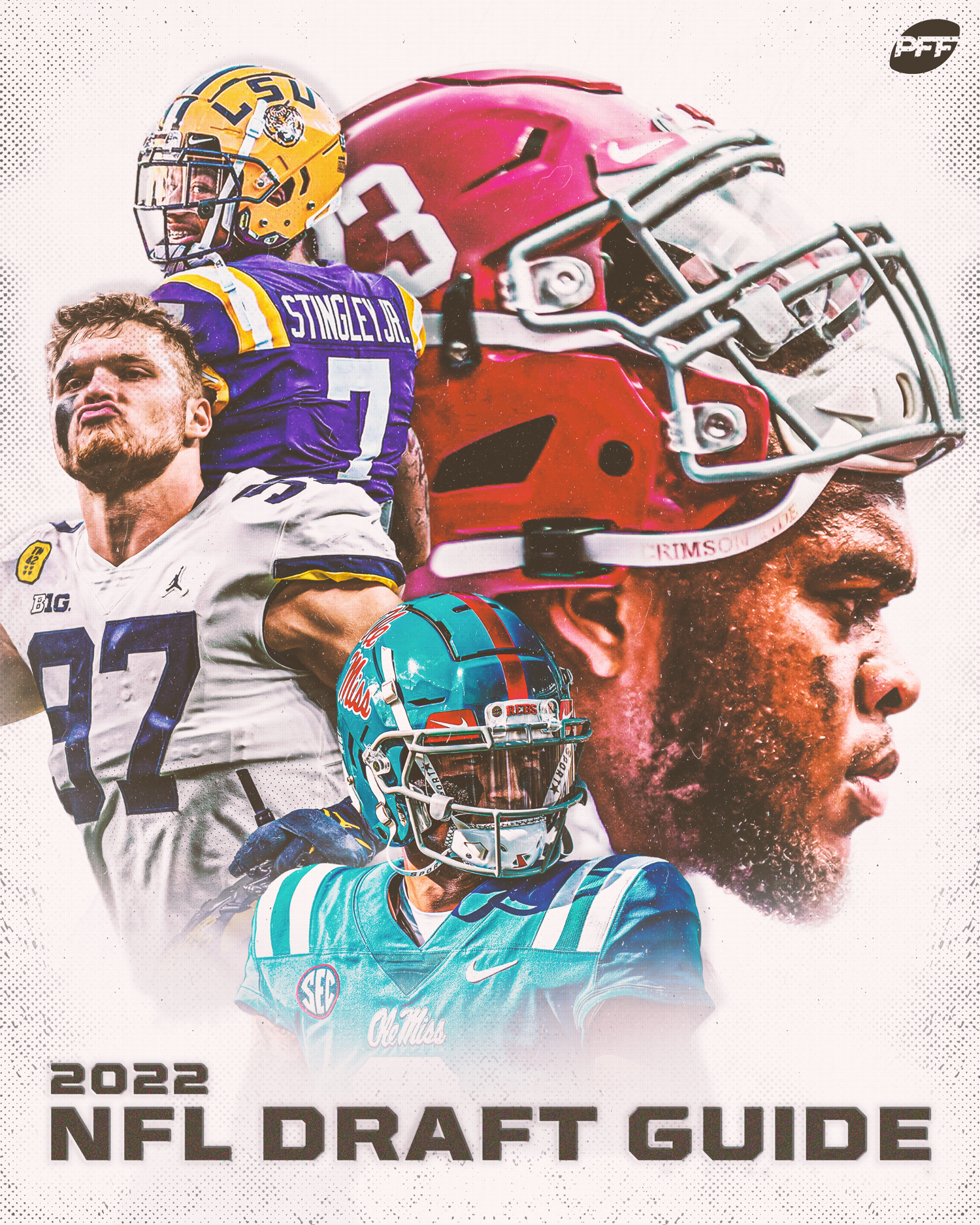 Pros
Hayes continually works upward into contact as a run-blocker. He's very good at gaining leverage.
He has long arms for a guard and plus latching ability.
He has some of the best independent hand usage in the class.
Cons
Hayes slowly narrows his base and gets more upright in pass sets as the play develops.
He is lethargic out of his stance: He's just not a particularly explosive player.
He drew nine penalties in 2021.