If you haven't heard, the linebacker class in the 2022 NFL Draft is one of the deepest in PFF's eight years of evaluating college football.
As it stands now, 13 linebackers rank in the top-100 on the PFF draft board, which means there's a lot of talent to choose from for these respective superlatives.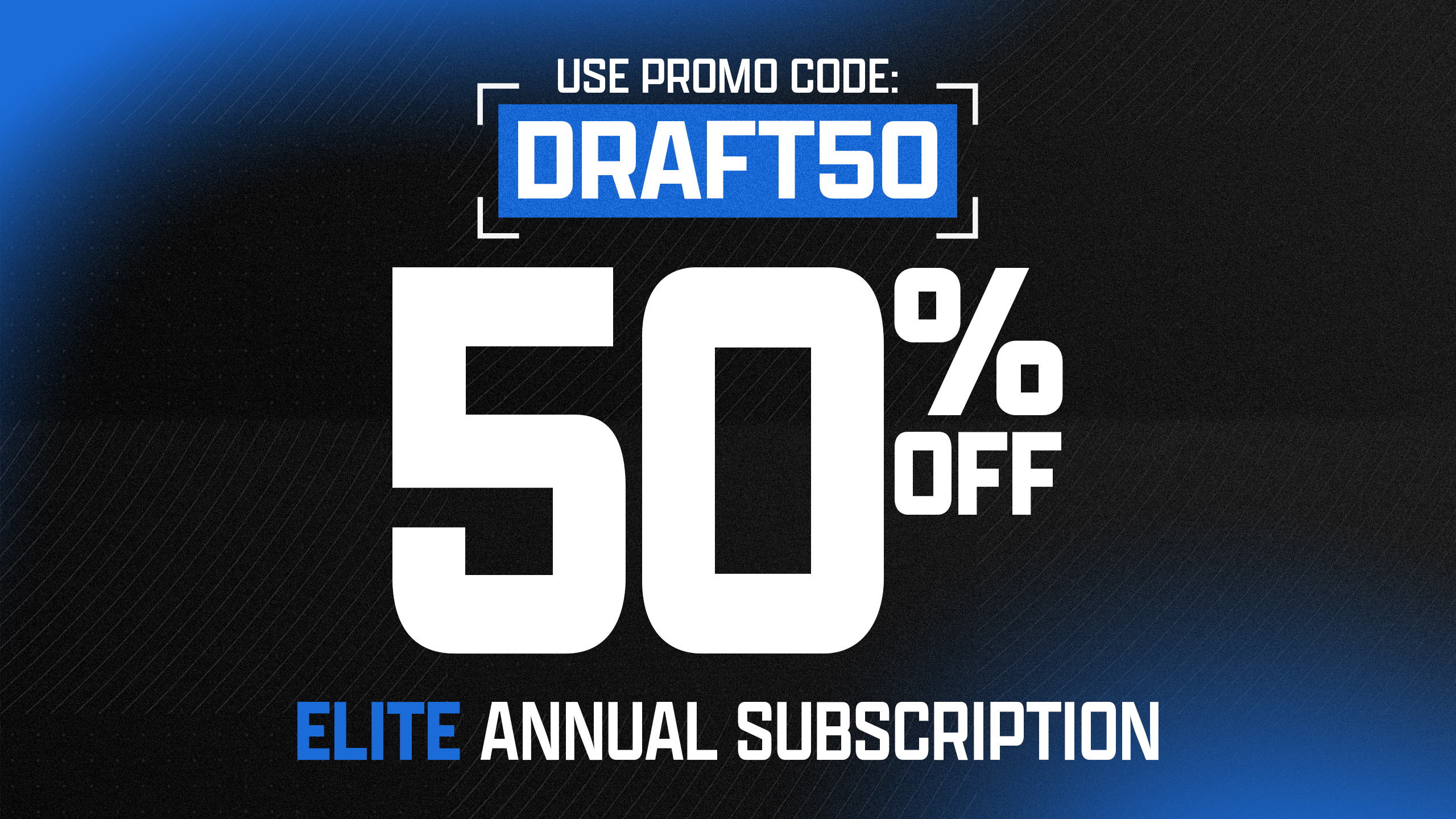 Tindall looks like the T-1000 when he's chasing down running backs in the flat — he just keeps building up speed. At the combine, he ran a 4.47-second 40-yard dash with a 1.52 10-yard split. Just watch him scoot.
A lot of former UGA players are going to make NFL GMs very very pleased this draft season, but especially whichever one decides to snag Channing Tindall

His sideline to sideline speed & relentless pursuit of the ball will play for a long time on Sundays
pic.twitter.com/UbjSQZLMrV

— Jonathan Williams (@22_Jman) April 12, 2022
PFF's LB1 plays the linebacker position gracefully. He doesn't have jaw-dropping athleticism, but at the same time, he makes everything look so easy. His ability to break on passes from any body position is exactly what evaluators want to see from a linebacker in coverage, and it led to four interceptions and three pass-breakups this past season.
New post up tomorrow at ESPN…

10 draft prospects with the traits to fit the modern NFL game — and their player comps.

Devin Lloyd, Sauce Gardner, Nik Bonitto, James Cook, more. @NFLMatchup pic.twitter.com/pPhlOrfP6n

— Matt Bowen (@MattBowen41) April 11, 2022
It's incredible how adept Chenal is at separating from blockers despite not possessing ideal length for the position (31-inch arms). That skill enabled him to earn a 94.1 run defense grade (first among linebackers) and 91.8 pass-rushing grade (second among linebackers) last season. Chenal is so adept at it that Wisconsin routinely walked him up on centers to play a tilt nose tackle role. 
Wisconsin LB Leo Chenal #5

3rd & 2 then 4th & 1 v. Tyler Linderbaum pic.twitter.com/rSmYKWDNrD

— Bobby Skinner (@BobbySkinner_) March 23, 2022
Call it processing, football intelligence or instincts – Dean has it. It's why he was downgraded the fewest times against the run of any starting linebacker in the Power Five last year. Offenses aren't going to catch Dean out of position too often.
Nakobe Dean run fits!! Patient, intelligent, and decisive!

— Damian Parson (@DP_NFL) January 18, 2022
Walker was not only an incredibly proficient collegiate tackler, but he also has ideal traits to continue to do so at the NFL level, as he missed only seven tackles on 138 attempts in his four years at Georgia. At a shade under 6-foot-4 with a nearly 6-foot-8 wingspan and 4.52 speed, Walker is going to be a value-add as a tackler in the NFL.
Quay Walker appreciation post pic.twitter.com/4kozs7gZY3

— DawgsHQ (@DawgsHq) February 16, 2022
Andersen had some competition in this year's class. Chenal, Walker, Christian Harris, Brandon Smith and Chad Muma could all garner some athletic "freak" tags as well. Ultimately, Andersen stands alone at the top when taking his comprehensive testing into account. Just check out how insane his numbers are:
| | |
| --- | --- |
| Event | Measurable |
| 40-Yard Dash | 4.42 seconds |
| 10-Yard Split | 1.49 seconds |
| Vertical Jump | 36 inches |
| Broad Jump | 10-foot-8 |
| Short Shuttle | 4.07 seconds |
| Three-Cone | 6.77 seconds |
And he's 240 pounds! He's a physical monster who shows that on tape.
This four play stretch epitomizes what #MontanaState LB Troy Andersen can bring to an NFL team.

Can explode from stance to finish, quick change of direction.

Closes quickly as flat defender in 2nd.

Plants foot in ground and attack on third play.

Diagnoses screen in 4th play. pic.twitter.com/jZRVF0d2u9

— Devin Jackson (@RealD_Jackson) April 8, 2022