With three days of 2021 Senior Bowl practices in the books, it's time to take a look at some of the notable takeaways from the third day's action.
The one-on-ones will always be where one can really get an isolated feel for what a player can do. And while several 2021 NFL Draft prospects caught our eye during the day, we pared it down to just one lone standout at each positional group.
Editor's note: PFF's 2021 NFL Draft Guide is live and available to all EDGE and ELITE subscribers. If you're already an EDGE or ELITE subscriber, download your copy here.
Over the week, Hainsey proved that he is much better suited to the interior. Whether that's center or guard, it didn't really matter — he excelled in both. Hainsey's 62% win rate on the week was the highest of any interior offensive lineman in attendance.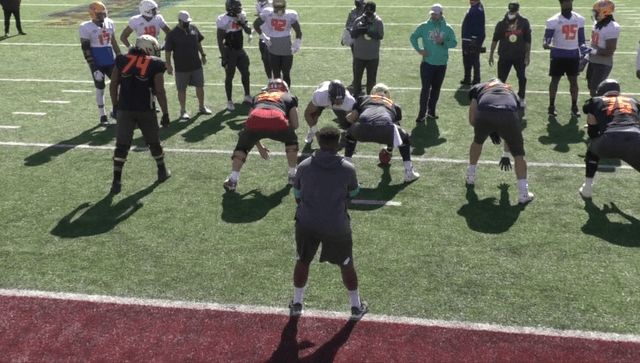 While only 274 pounds, Sample looked plenty strong enough to get by at that size on the interior this week. He manhandled guards as a pass-rusher on Thursday. No player finished with a higher win rate or grade in the one-on-ones this week.
Rodgers thrived in the low-red-zone portion of the one-on-ones on Thursday. His suddenness combined with strength from the slot makes him difficult to stick with in tight quarters. Rodgers finished the week with the third-highest win rate of any receiver in the one-on-ones.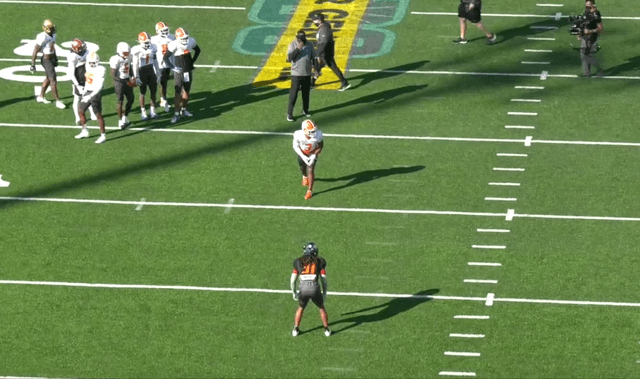 Melifonwu's enormous 80-inch wingspan came in handy down near the goal line. Not only did he corral receivers at the line, but he also got around them to break up passes. It was a solid week for Melifonwu, who showed that he's capable of things physically that others in the class aren't.
When the dust settled, it was the much-hyped Jones who finished the week with the lowest win rate of any defensive lineman in attendance, at 11%. His balance was easily the most disappointing thing to see, as he simply couldn't stay on his feet for most of his reps. That's not going to help his stock at all.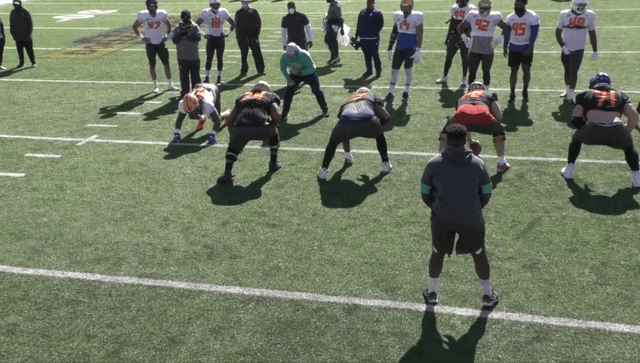 This may not look like much, but trust me, it isn't easy. A flat-route against outside leverage is a near-impossible task. It takes a special fake to create that kind of separation, and few players are capable of selling it.