Ask any scout or personnel executive and they'll tell you that watching tape of players against top competition trumps everything else in the evaluation process. The problem is that some players may only face legitimate future NFL talent a couple of times a year, and the players from the "smaller schools" often never get the opportunity. That's where the Senior Bowl comes in.
Every player at the practices next week will at least be rostered by an NFL team come training camp. And not only have we not seen some of these players against top competition this year, but we also haven't seen some of them at all.
With a quarter of the PFF Top 100 in attendance, let's examine the top NFL draft prospects who will be in Mobile next week.
While Smith will still physically be there, the finger injury he suffered in the College Football Playoff National Championship Game will keep him from practicing. It's not as if he needs it, though. After the season he had, it would be a massive surprise to hear his name called outside the top 10 in the 2021 NFL Draft.
After playing primarily from the slot in Florida's offense, Toney could make himself some money by getting open on the outside in the one-on-ones, as only 13% of his snaps came from an outside alignment this past season. He can do things physically with the ball in his hands that no one else in the class is capable of, but he is fairly unproven as a route-runner.
Boogie, as he's affectionately nicknamed, didn't have the best of senior seasons, as Wake Forest's defense didn't give him nearly enough one-on-one opportunities on the edge. The week in Mobile will give him a chance to right that wrong. He's a jumbo 285-pound end who sets a hard edge and can push the pocket.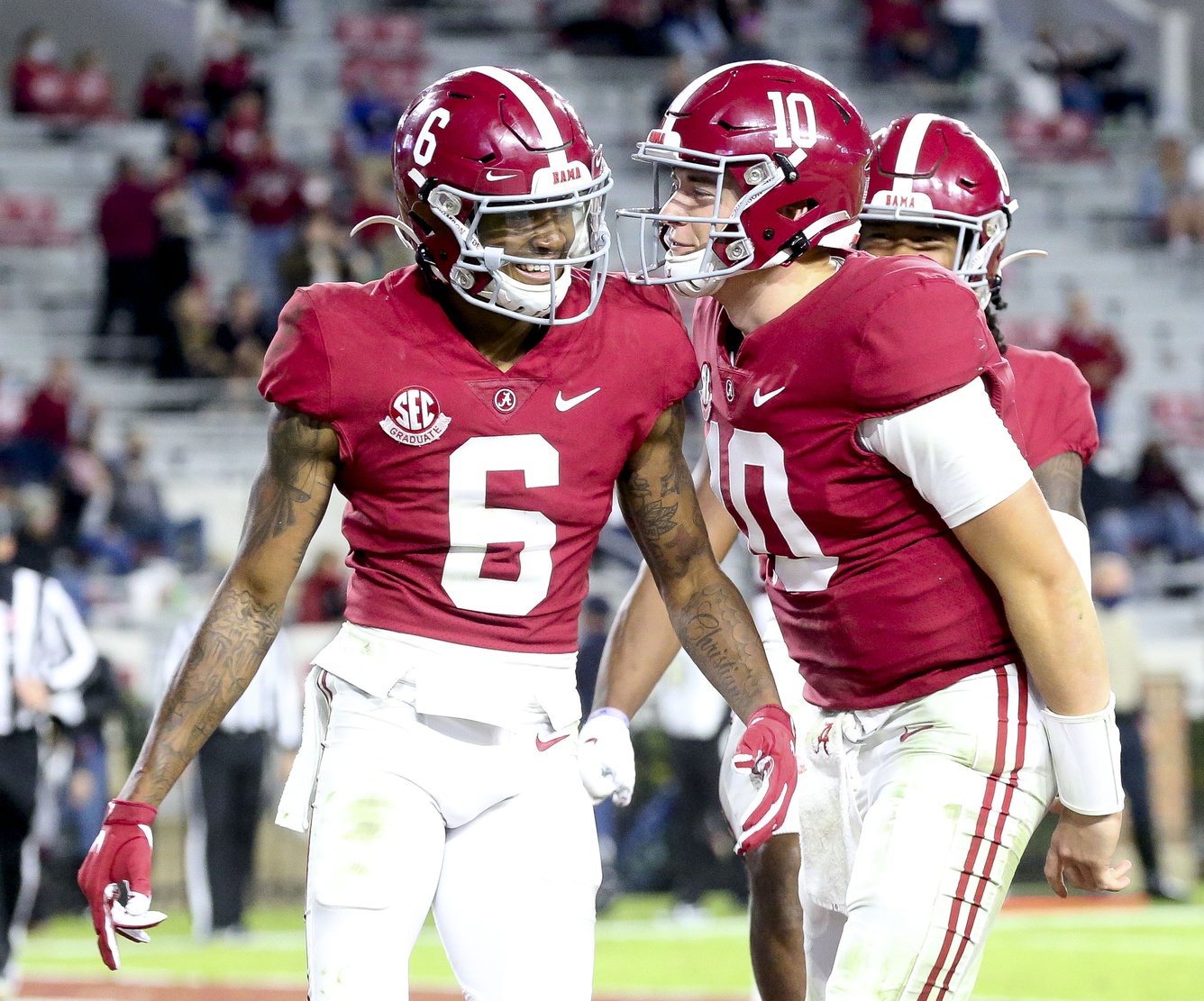 No one has more money to gain with their performance down in Mobile than Jones. As it stands, many are hesitant to go all-in on him early, as he doesn't boast a particularly big arm or have much mobility. He recorded 610 more passing yards to receivers deemed "open" than any other quarterback in college football this past season. That won't be the case in Mobile, nor will it be the case in the NFL next season.
We were hoping to see Leatherwood take a big next step in 2020 after he decided to return for his senior season. While he didn't completely fix some of the pass-protection issues, we saw a much more physical player in the run game, with his grade jumping from 72.3 to 85.4 in that regard. He has a good chance to show that those pass-protection issues are a thing of the past in the pass-rushing one-on-ones.
Nasirildeen is one of the guys who could use the added tape after his recovery from an ACL tear at the end of 2019 limited him to only two games in 2020. Watch for what he can do against running backs and tight ends in man coverage, as the 6-foot-4, 220-pound safety has tight end eraser traits.
While Mac Jones produced the most yards to open receivers last year, Trask came in second. After a breakout season that earned a 92.2 overall grade, his performance without his top weapons against Oklahoma's defense will give many pause. Trask has a similar opportunity to Jones in that he has to show that his talent holds up regardless of whether he's throwing to multiple first-round receivers or not.
Eichenberg has been one of the cleanest tackles in college football over the past couple of seasons. He hasn't given up a single sack on over 900 pass-blocking snaps over that span. That said, he struggled a bit against talented Pittsburgh edge rusher Rashad Weaver, whom he may see again down in Mobile.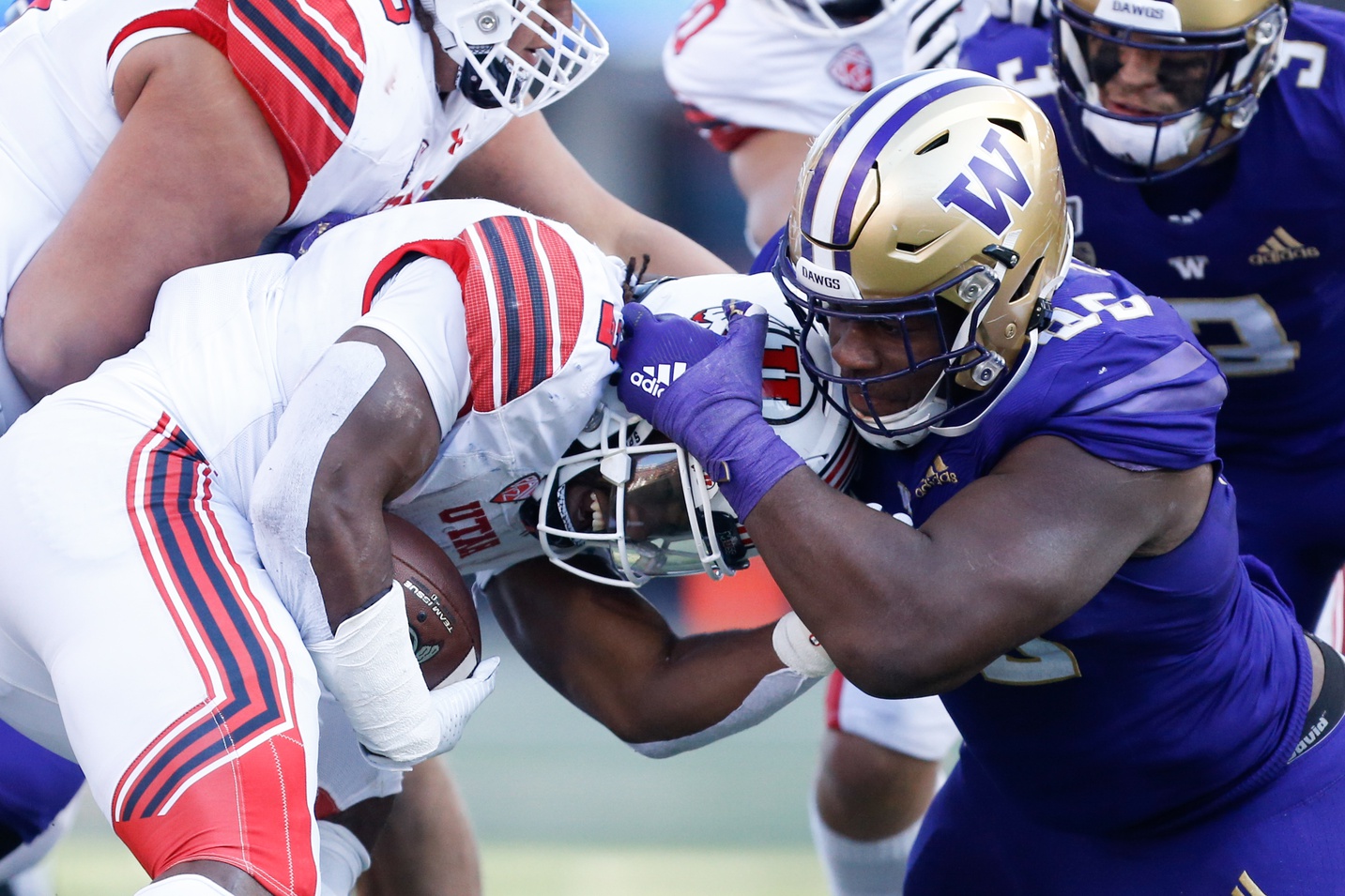 Onwuzurike has to be near the top of the list of players I'm most looking forward to seeing next week because he is the highest-ranked Senior Bowl participant on our board who didn't play a down this season. He's got the athleticism to be an impact pass-rusher in the NFL but was inconsistent in that regard back in 2019.
Turner dominated in his four games this season, putting up a 90.0 pass-rushing grade by season's end. The tackles from Tulane, BYU, Navy and UCF are slightly different animals to those in the stacked tackle class down in Mobile, though. Truthfully, I don't think it will matter for the 6-foot-6, 270-pound edge, as he showed a ferocity on tape that you love to see from a man that size.
Wallace isn't known for the diverse route tree he runs in the Oklahoma State offense, nor is he known for the top corners he faced. However, his week of practices at the Senior Bowl could change that. What he is known for is his explosiveness as a former track standout, as well as his work at the catch point. He averaged over 100 yards a game in 2018, 2019 and 2020.
Dickerson is another guy who won't actually partake in the practice portion after tearing his ACL in the 2020 SEC Championship Game. He'll be a fan favorite nonetheless, as he personifies what it means to be an offensive lineman. Every synonym to "blue-collar" you can think of applies to Dickerson. After a 92.8 run-blocking grade this past season, he'll be an offensive line coach's dream pick.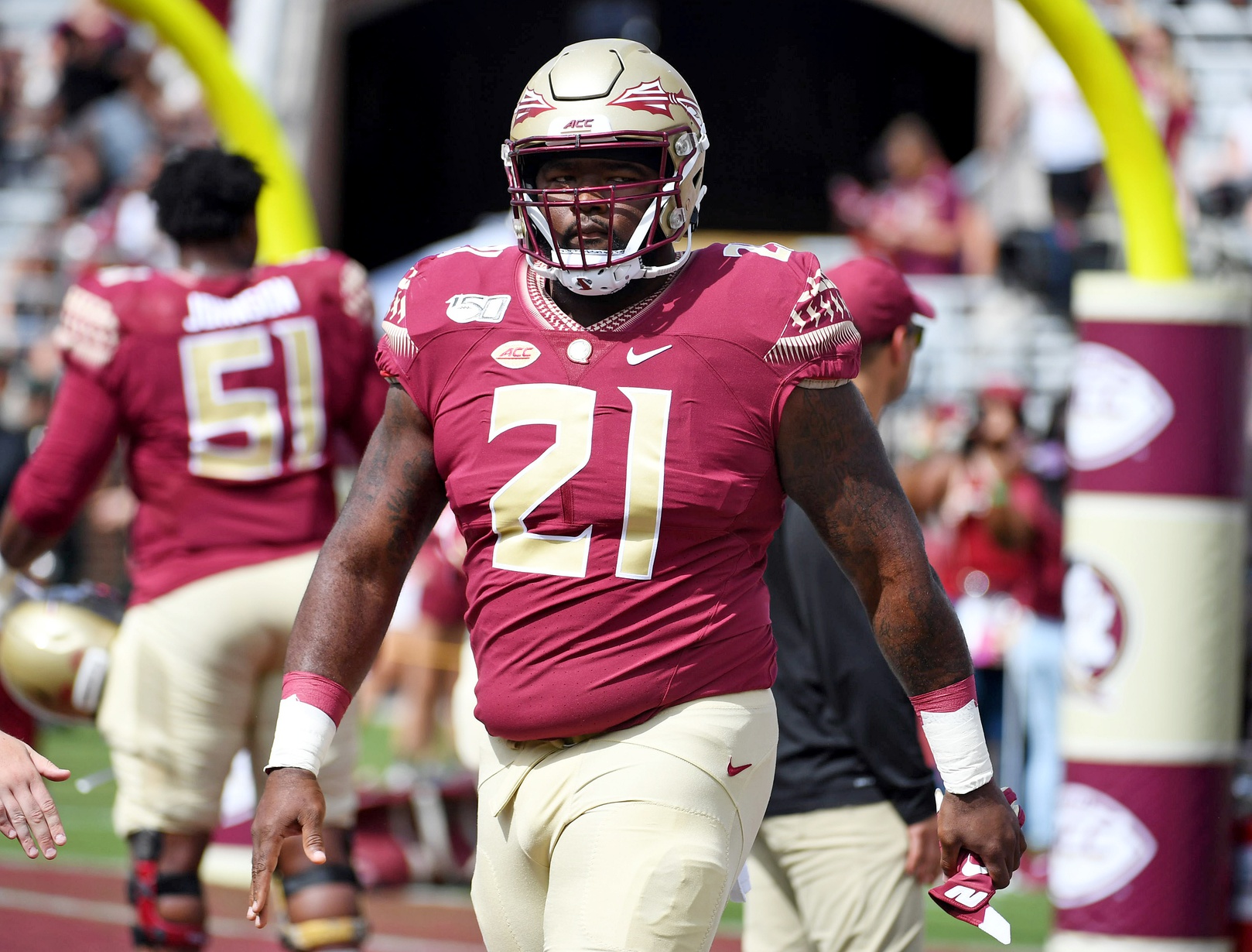 After what Wilson put on tape in his senior season after a hand injury in 2019, he needs a big week of practice. After a 90.7 overall grade last season and a 90.1 mark in 2018, Wilson faltered to only a 67.7 on 229 snaps in 2020. He didn't look anything like the same player we saw man-handling college guards in years past. This will be his best opportunity to show who he really is.
Unfortunately, Weaver won't be able to disprove his biggest knock next week at Senior Bowl practices. The man just isn't particularly explosive for an edge rusher. That's not the way he wins, though. He's a long, physical technician of a pass-rusher. His 90.0 pass-rushing grade this year was one of the highest in the country.
I'd be surprised if Harris does much other than interview after the beating his body has taken over the past few years. He's racked up over 500 touches over the past two seasons as the Crimson Tide's lead tailback. Harris has already proved that he can handle a large workload and be a receiving threat out of the backfield; there's not much for him to do on the field in Mobile. His biggest win can be from impressing the RB-needy Dolphins coaching staff, which currently holds the 18th overall pick.