Earlier this week, I published the methodology and results on opportunity scores for rookie wide receivers and running backs. Opportunities scores qualify the opportunity for rookies by combining metrics for the concentration of team workload and the mismatch of projected and ADP-implied fantasy points. Essentially, teams with the least concentrated receiver and running-back groups and the lowest ADP-implied fantasy totals compared to team projections have more opportunity for a new player to gain significant share. 
[Editor's note: Check out PFF's 2020 Mock Draft Hub, NFL Draft Big Board and NFL Mock Draft Simulator. PFF Elite subscribers can also download the 1,100-page 2020 NFL Draft Guide.]
Earlier this week, I detailed the respective receiver groups for the teams that scored highest for rookie opportunity. In this piece, I move to running backs. I'll walk through the ADP trends for the players currently taken in FFPC best-ball drafts to give more context into the needs for each team.
As a refresher, here are the opportunity scores for rookie running backs for every team.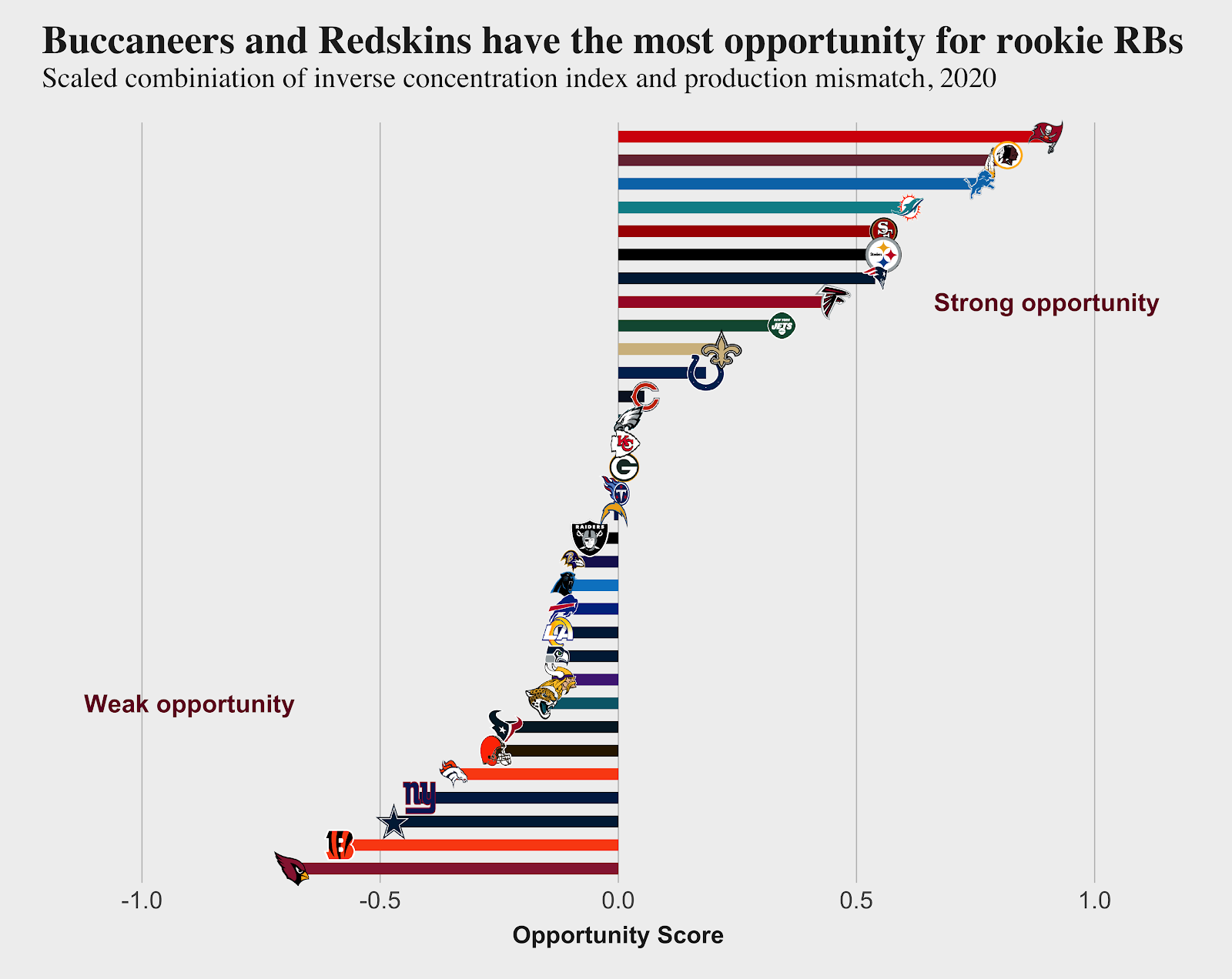 We'll walk through the player ADPs for the top six teams below: Tampa Bay Buccaneers, Washington Redskins, Detroit Lions, Miami Dolphins, San Francisco 49ers and Pittsburgh Steelers.
Subscribe to PFF Edge to continue reading
Already have a subscription? Sign In