The 2018 NFL Draft class at quarterback is loaded with talent with as many as six quarterbacks slated in various mock drafts to be selected in the very first round later this month including six in the first 40 selections of the PFF Mock Draft 4. We at Pro Football Focus have charted every single play of every single game for every FBS team over the past four seasons and with that wealth of data, we have a multitude of numbers at our fingertips to study in regards to every position, not just quarterback.
While we've looked at our top-ranked cornerbacks and wide receivers by specific traits on the field including routes where they were targeted and snap alignments, with the calendars turning to April, we shift focus to our top-ranked quarterbacks with similar studies.
Lamar Jackson enters the 2018 NFL Draft behind a litany of questions. While some are bold enough to project him at a position other than quarterback at the next level, Jackson shined as a signal-caller for the Louisville offense for three seasons, winning the Heisman Trophy during his sophomore year. We have charted every throw of Jackson's career at Louisville, every route he's targeted, the average depth of his every throw, to what side of the field and a bevy of other advanced metrics throughout his time with the Cardinals.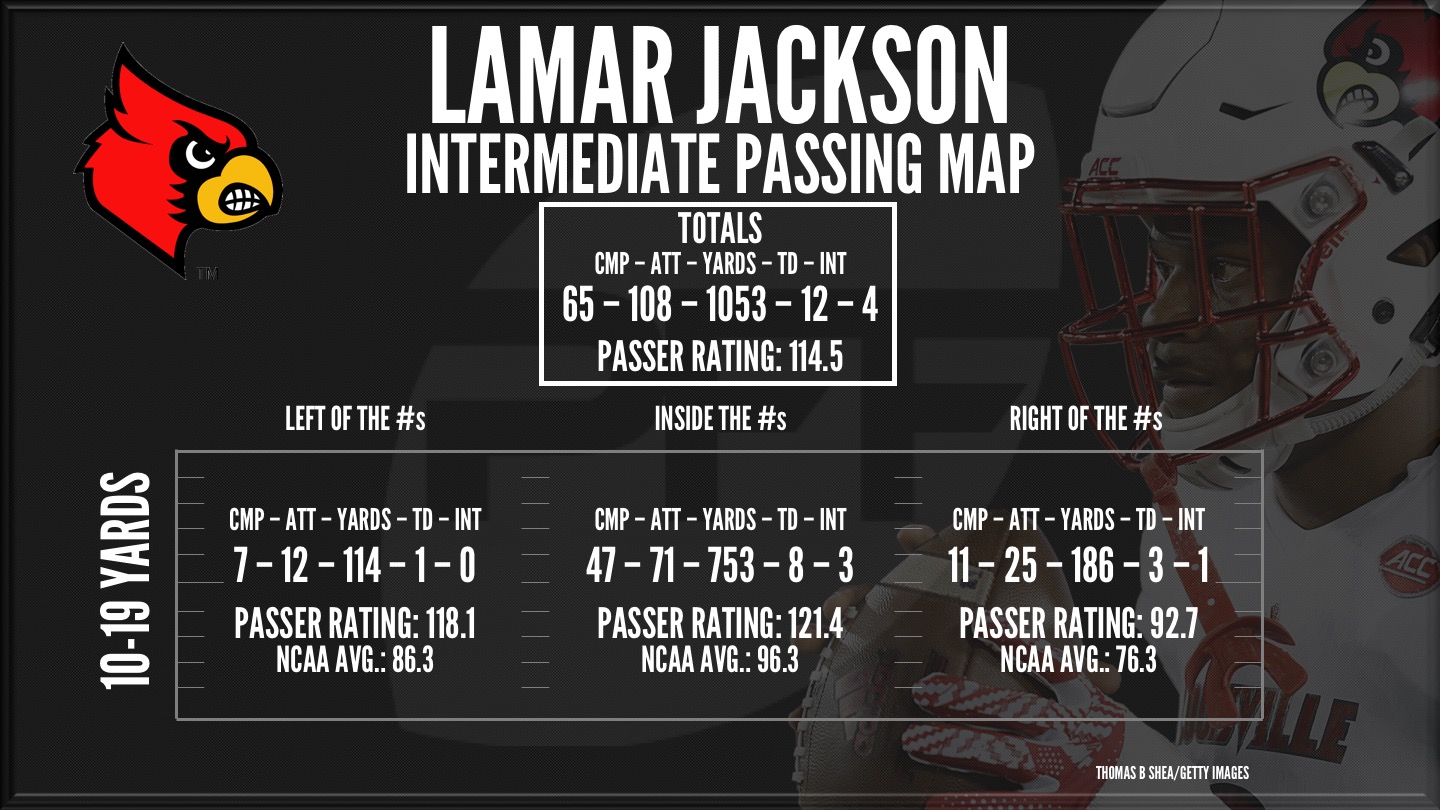 Focusing solely on his passing, and just the 2017 season to be exact, Jackson displayed an ability to work all levels of the field but saw immense success targeting the intermediate level (10-19 yards). On those throws, Jackson fielded a passer rating of 114.5, completing 65-of-108 passes for 1,053 yards and 12 touchdowns.