In one of the games of the year, Ohio State outlasted 27-26 in a back and forth battle that will have massive playoff implications. Ohio State's offensive playmakers took over down the stretch as they move to 5-0 on the season with perhaps their most difficult game of the year out of the way.
This recap is brought to you by Eckrich, the Official Smoked Sausage of the College Football Playoff.
Quarterback Dwayne Haskins had his roughest game as a starter, completing just one pass targeted at least 10 yards down the field (1-for-7) while 235 of his 270 passing yards came after the catch, a ridiculously high percentage of 87.0. Haskins was pressured a season-high 16 times, completing only 7-of-15 pressured attempts for 82 yards.
Receiver K.J. Hill notched the top receiving grade at 73.8 as he caught six passes for 59 yards with 72 total receiving yards coming after the catch due to most passes being targeted behind the line of scrimmage. RB J.K. Dobbins was key in the screen game as well with two catches for 61 yards and a score. The starting offensive line had their struggles in this one as they combined to allow 12 pressures on 35 dropbacks, while Haskins had one sack that was charged directly to him.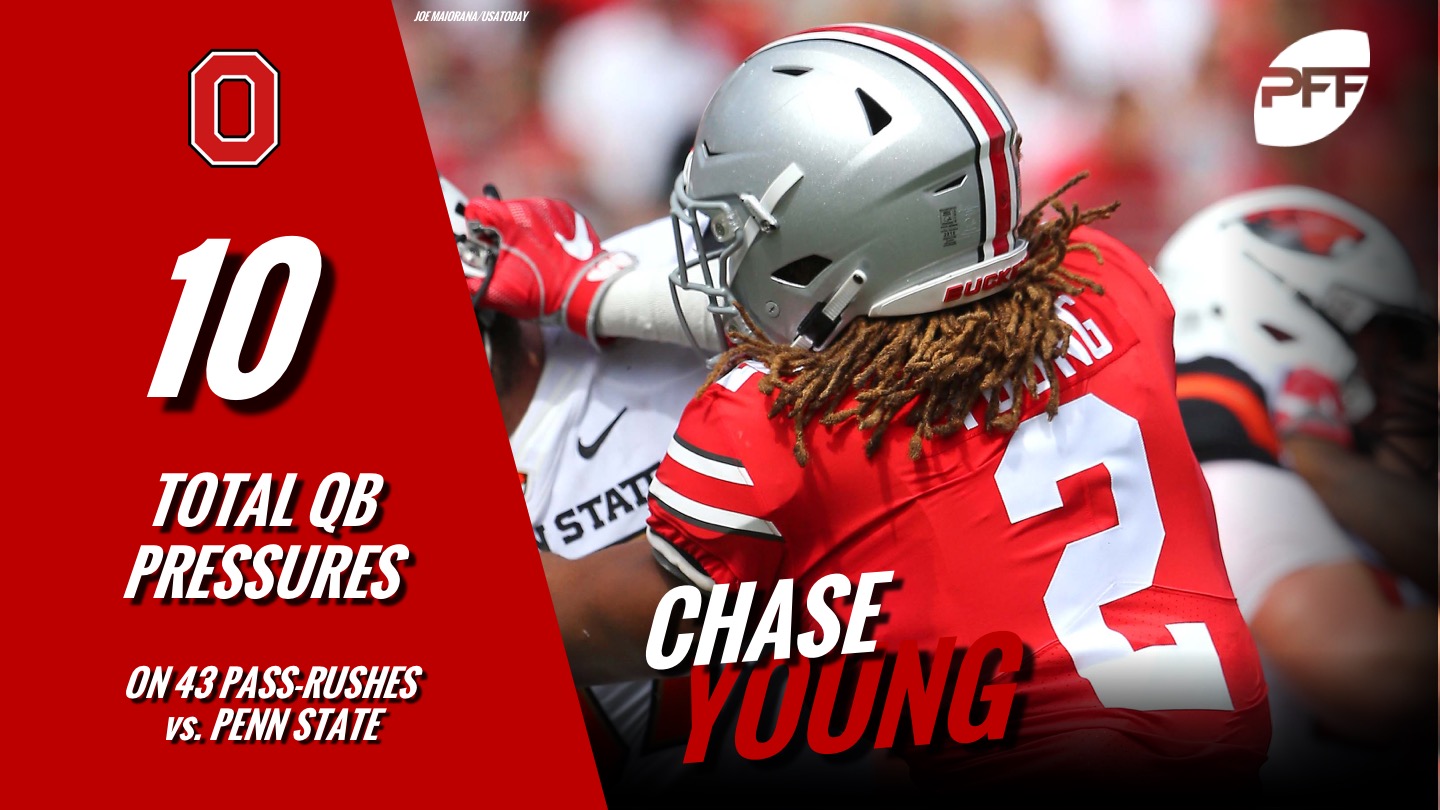 Defensively, edge defender Chase Young stole the show with 10 pressures (two sacks, one QB hit, seven hurries) and seven total stops, including the game-ending tackle for loss. Young's 84.2 overall grade was the best for any defensive player in the game, and he's now tied for eighth in the nation with 25 total pressures this season.
DT Davon Hamilton had a strong game at 83.2 overall, while LB Tuf Borland paced the team's run-defense unit with a 93.2 grade in that department. CB Kendall Sheffield didn't allow a reception on his two targets, and he's now allowed only five catches on 13 targets this season.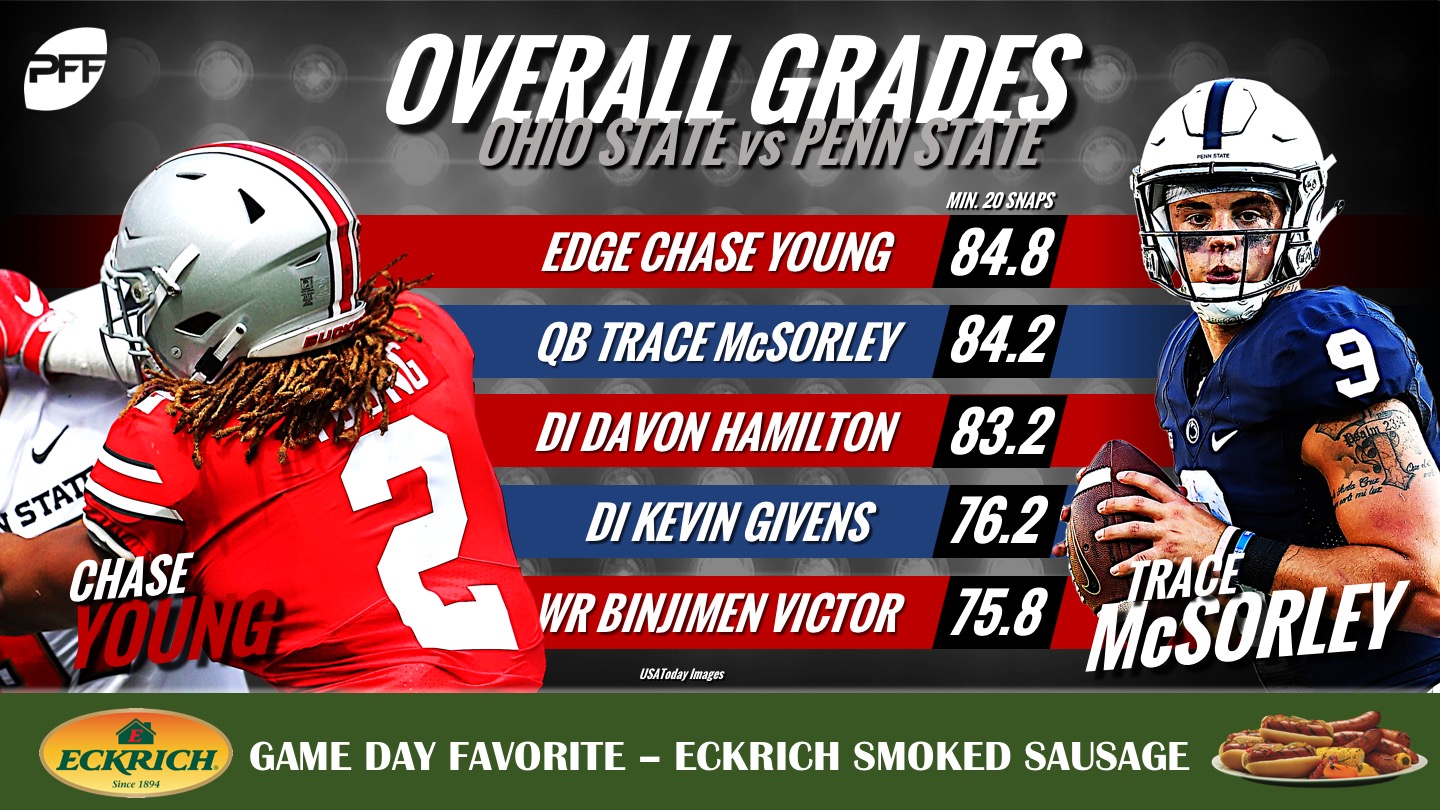 For Penn State, it was an incredible effort by QB Trace McSorley who did his best work on the ground with 22 carries for 189 yards, including 15 carries for 106 yards as a designed runner. He also went 3-for-6 with a dropped pass on a well-thrown ball on 20-plus yard passes on his way to a team-high 84.2 overall grade. The offensive line had their struggles as McSorley was under pressure on 19 of his 45 dropbacks and the line was charged with 18 total pressures as a unit. WR K.J. Hamler was the other offensive star, catching four passes for 139 yards including an incredible 93-yard catch and run in which he left the rest of the Ohio State defense in the dust.
On the other side, Penn State DT Kevin Givens posted the top grade at 76.2 overall behind his three pressures and two defensive stops. Edge defender Shaka Toney had a team-high four pressures, as Penn State's pass-rush was solid on the night, but ultimately it was the 235 yards after the catch that did them in by the end of the game.