Clemson Tigers 35, Alabama Crimson Tide 31
Here are the top-graded players and biggest takeaways from Clemson's thrilling 35-31 win over Alabama in the national championship game:
Clemson Tigers
Quarterback grade: Deshaun Watson, 76.4
Watson shines under pressure
As has been the case for much of the season, Deshaun Watson found a way to get the job done in crunch time, even if it wasn't always pretty along the way. With a national championship on the line and intense scrutiny from NFL evaluators, Watson showed many of the weaknesses that give the NFL pause, but also the ability to bounce back from mistakes to make big plays when it counts. Watson got off to a slow start, and even when he settled down, he missed a number of throws and showed some inaccuracy and inconsistency when maneuvering the pocket. However, every time it looked bleak, Watson continued to bounce back with big throws to move the chains, culminating in two fourth-quarter drives that gave Clemson the lead, the final one sealing the deal on the national title. Watson went 7-for-14 for 133 yards at the intermediate level and 3-for-7 on deep (20-plus yard) passes for 76 yards, with perhaps the most important number being the zero interceptions thrown, as he cut back on the mistakes that plagued him all season to lead Clemson to the upset over Alabama. When you add in another 72 yards on 18 carries and a score on the ground, Watson capped his college career with an outstanding effort against one of the best defenses of the 21st century.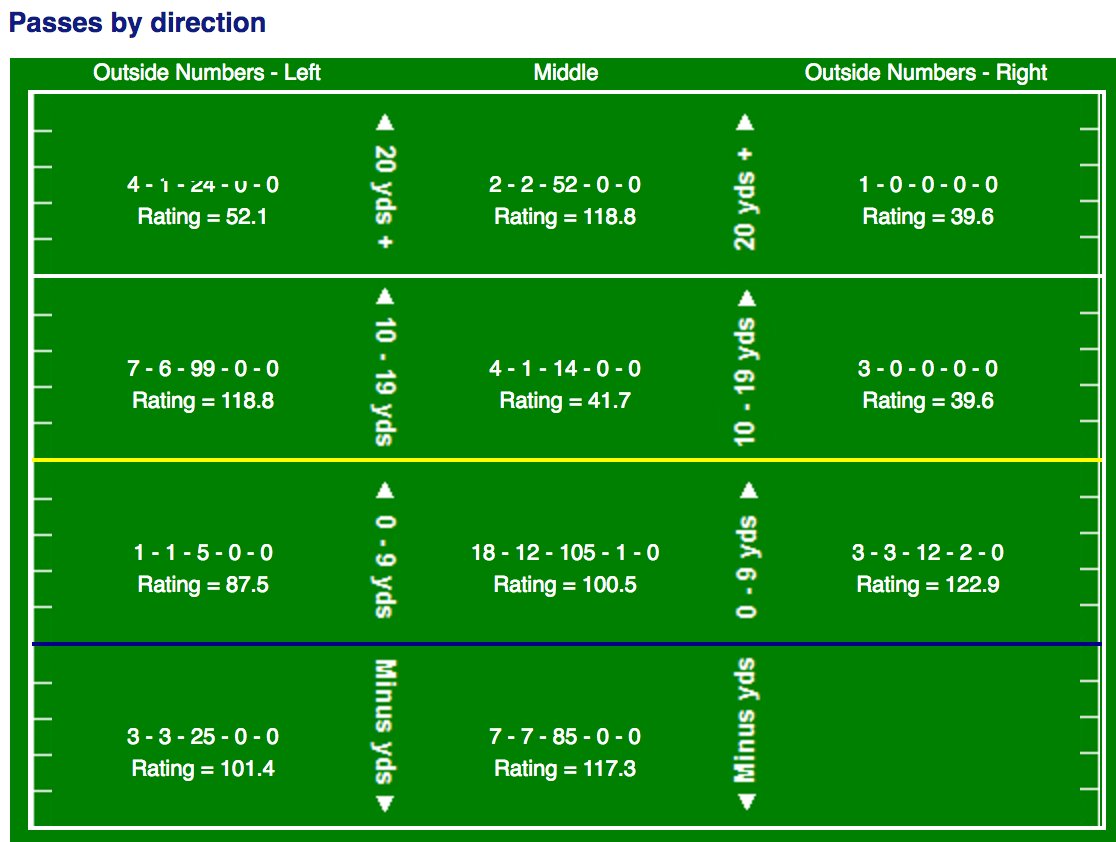 Top offensive grades:
WR Mike Williams, 83.1
WR Deon Cain, 81.4
QB Deshaun Watson, 76.4
WR Hunter Renfrow, 74.7
TE Jordan Leggett, 55.8
Wide receivers make plays for Clemson
While Watson will receive much of the credit for the Clemson offense's play down the stretch, his receivers made a number of big plays, both at the catch point and after the catch. Mike Williams made his case to be the first receiver taken in the 2017 NFL Draft, as he caught eight of 11 targets for 94 yards, including a number of contested catches in tight traffic. WR Deon Cain's 44-yard screen got the Clemson offense going after a slow start, and he made a number of other big ones on his way to five receptions for 95 yards. WR Hunter Renfrow was the go-to guy in the short passing game, moving the chains a number of times and finishing with two scores, including the game-winner. All of this was done despite an offensive line that couldn't do much to fuel production on the ground, so the pressure was on the passing game to move the ball. It came through in the end.
Top defensive grades:
CB Cordrea Tankersley, 83.6
DT Carlos Watkins, 80.7
OLB Clelin Ferrell, 80.0
LB Dorian O'Daniel, 79.5
S Tanner Muse, 75.0
Clemson's defense overcomes busted coverage and big plays
Knowing that Alabama would try to run the ball often and wanting to force true freshman quarterback Jalen Hurst to have to make plays in the passing game, Clemson often loaded the box and played the run first. While this did lead to a lot of success, missed tackles led to three big touchdown runs and a busted coverage to a 68-yard passing touchdown to Bama tight end O.J. Howard. Linebacker Ben Boulware did not play well against the run due to three missed tackles, but he was excellent in coverage, as he allowed three catches for just two yards. Cornerback Cordrea Tankersley also performed well in coverage. He didn't allow a pass longer than nine yards and had Clemson's lone pass breakup on the night. In run defense, linebacker Kendall Joseph led the defense with five run stops, while D-lineman Carlos Watkins added four of his own.
Alabama Crimson Tide
Quarterback grade: Jalen Hurts, 68.9
True freshman succeeds on ground, but has little downfield passing success
The Clemson defense dared Bama's true freshman QB Jalen Hurts to throw the ball downfield, but he rarely took the opportunity. All but six of his 31 pass attempts were under 10 yards in the air. He only completed two passes beyond 10 yards, with one easy touchdown coming against as bad of a coverage bust as you will see in a championship game — a 68-yarder to tight end O.J. Howard. Even adjusting for four drops, three throwaways, and three batted passes, Hurts' adjusted completion rate was only 68 percent. Still, he made the biggest play of the night for the Alabama offense, as he scrambled for a 30-yard touchdown while forcing two missed tackles along the way, to give Alabama the lead with just over two minutes left in the game.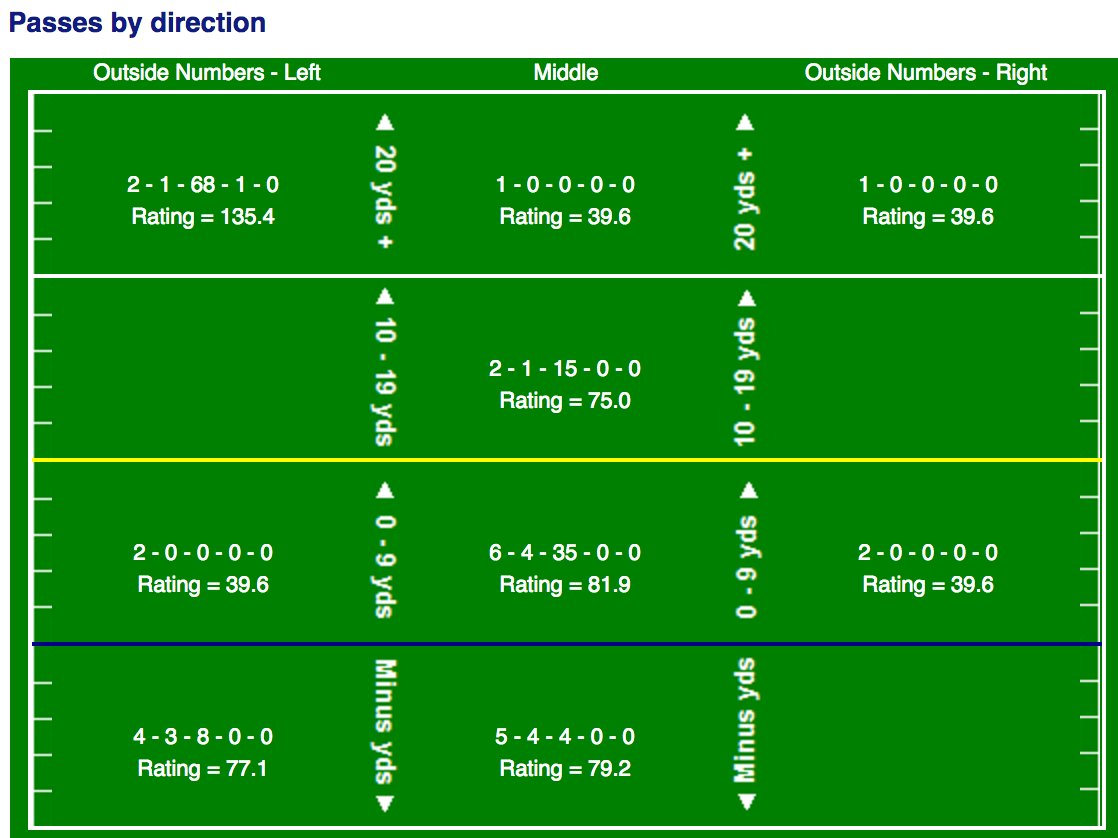 Top offensive grades:
C Bradley Bozeman, 81.1
TE O.J. Howard, 78.7
G Ross Pierschbacher, 77.1
RB Bo Scarbrough, 74.3
T Cam Robinson, 72.2
Offense mostly struggles, outside of a few big plays
The Crimson Tide created a few big plays offensively, but many times they failed to sustain drives. Their four touchdowns for a combined 130 yards accounted for over 45 percent of their total offensive yardage on the night. Running back Bo Scarbrough had a big impact, as he rattled off 37- and 25-yard touchdown runs. However, on his 14 other attempts he gained 31 yards, with 25 coming after contact for an average of 2.2 yards per rush, and he left early due to injury. On the receiving side, tight end O.J. Howard had another impressive national title game, with 105 yards receiving and a touchdown. Outside of Howard, though, there was little production from Alabama's pass-catchers. Wideouts Calvin Ridley and ArDarius Stewart combined for seven catches and 48 yards on 16 targets, including three drops.
Top defensive grades:
LB Reuben Foster, 86.9
LB Rashaan Evans, 83.3
ED Ryan Anderson, 82.3
DI Dalvin Tomlinson, 77.1
DI Da'Ron Payne, 72.8
Defense hangs tough, but poor tackling and secondary woes prove problematic in the end
While the scoreboard may not reflect it, Alabama's defense did its part to hold off Clemson's offense, which had numerous chances. Alabama's inside linebackers were the stars of the show. LB Reuben Foster was our top-graded linebacker all season, and aside from one drive in which he missed two tackles and got torched in coverage, he shed blocks and flew to the ball to finish with a team-high eight stops, while also adding a sack, QB hit, and two hurries. LB Rashaan Evans played a career-high 98 snaps, as he took to his new role in the inside with strong work in the run game (five total stops) while adding a sack, four hurries and batting a pass on 21 rushes. Ultimately, however, it was Alabama's poor tackling (they missed 17 in the game, 19 percent of its season total), and the secondary gave up far too many big plays against Clemson's receivers. CB Anthony Averett gave up eight catches for 113 yards while also getting charged with two penalties, while CB Tony Brown gave up 10 catches on 11 targets for 104 yards and two scores, including the game-winner.