Paring this down to only 10 performances was no small task. There were tons of impressive games across the college football landscape in 2020 — especially on the offensive side of the ball. Outings like Mac Jones going for 400-plus yards in the SEC title game and Elijah Moore's multiple 200-plus-yard receiving performances got left off the list. The ones that made it, though, are 100% worth revisiting.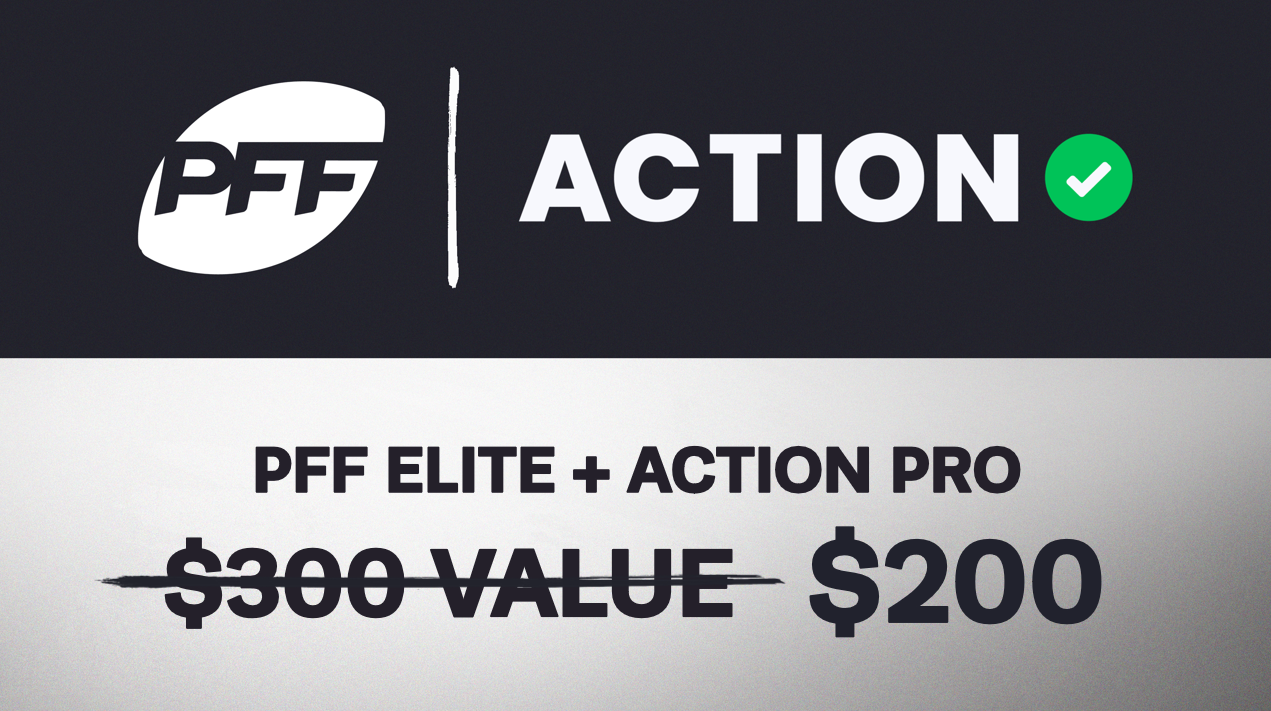 1. Florida TE Kyle Pitts vs. Ole Miss (Week 4)
It was the kind of game that featured jaw-dropping play after jaw-dropping play from players on both sides. Even still, it was difficult to come away from it and not rave about how the tight end of all people was easily the best player on the field.
Pitts caught eight passes on nine targets for 170 yards and four scores. His four other catches all went for first downs, and he broke two tackles in the process. After an offseason of hype surrounding Pitts' potential, he showed in his first game this season that he's a different breed at the position than what we've seen in some time.
2. South Carolina CB Jaycee Horn vs. Auburn (Week 7)
While it wasn't a perfect performance from Horn — who still gave up 55 yards, was flagged a couple of times (likely shouldn't have been) and missed a few tackles — it showed a high end from him that we didn't see elsewhere at the cornerback position this year.
He was targeted 10 times, allowed only two catches, broke up five passes and picked off two others. His five pass breakups were the most we saw in a game all season. And the vast majority of it came against Auburn receiver Seth Williams, who will be a somewhat highly drafted player in his own right, making Horn's performance all the more impressive.
3. Michigan EDGE Kwity Paye vs. Minnesota (Week 8)
We had to wait eight weeks into the season before we got our first taste of what Paye looked like after another season of development, and the senior didn't disappoint.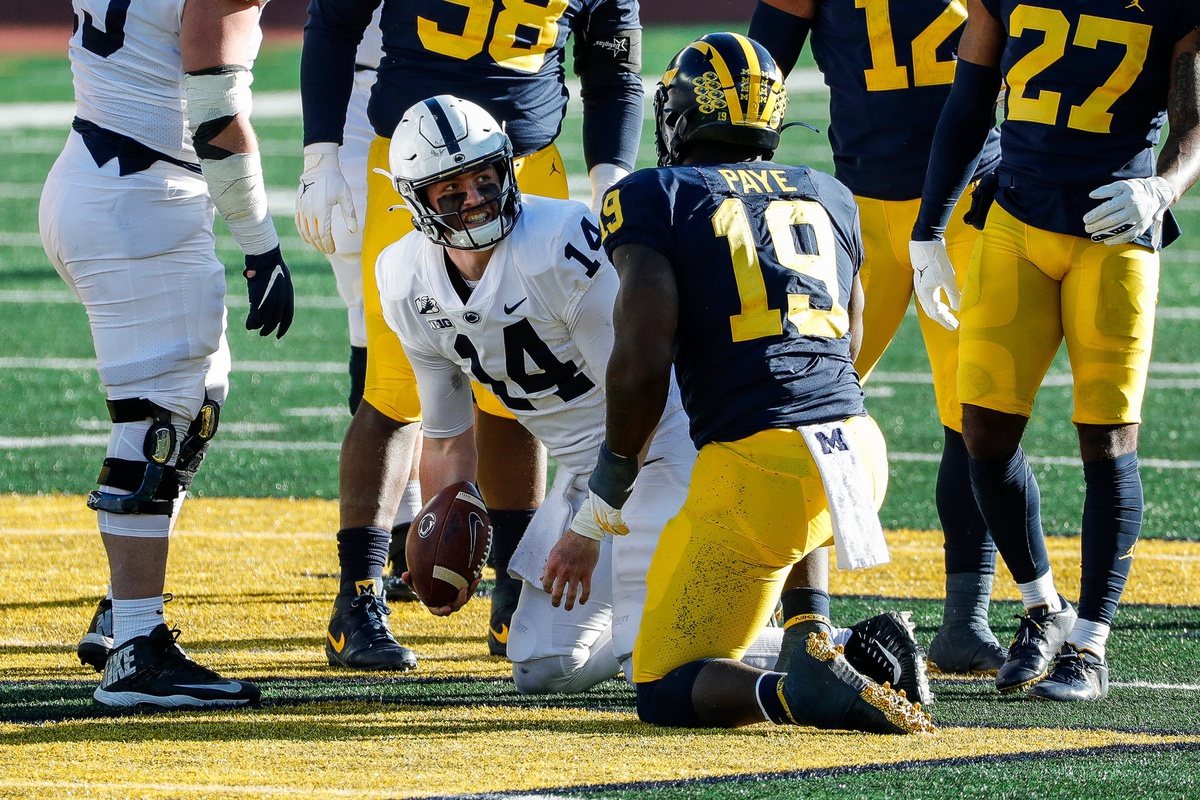 When the dust settled, Paye had two sacks, one hit and four hurries along with two run stops against the Golden Gophers. He looked like a completely different player rushing off the edge than we had seen from him before in his Michigan career. Paye played only four games on the season, but he easily did enough in them to put himself in the conversation for being the top edge defender off the board in the 2021 NFL Draft.
4. Clemson QB Trevor Lawrence vs. Wake Forest (Week 2)
There were no early-season jitters from Lawrence this year. He came out of the gates firing lasers left and right. It's easy to look at the competition and stat line (22-of-29 for 351 yards and one score) and scoff as to why it made this list, but go back and check the tape.
It was quarterbacking at the highest level with strike after strike down the field. He had an average depth of target of 10.5 yards downfield despite an average time to throw of only 2.33 seconds. The timing with which he was hitting concepts at every level of the field was impeccable, showing why he'll be the first overall pick.
5. North Carolina RB Javonte Williams vs. N.C. State (Week 8)
While Trey Sermon's 300-yard Big Ten championship game performance deserves some love, Williams' game against North Carolina State tied Sermon's for the most broken tackles in a game all season (17). Williams, however, did it on 10 fewer carries.
The North Carolina running back also averaged 5.26 yards after contact on his 19 carries and had three scores along with 10 other first downs. It was an unstoppable day at the office.
6. BYU QB Zach Wilszon vs. LA Tech (Week 5)
In a season where Wilson delivered on a weekly basis, his dominance against Louisiana Tech stands above the rest. He went 24-of-26 for 325 yards with two scores. Of his two incompletions, one should have been caught but was broken up at the catch point. The other was a batted pass. He didn't take a single downgrade all day in a darn-near perfect outing.
7. Alabama WR DeVonta Smith vs. LSU (Week 14)
Just your ho-hum, eight-catch, 231-yard, three-score performance from Smith. It was pretty much commonplace for Smith to light up the stat sheet this season, as this contest against LSU capped off a four-game stretch where he averaged 187 yards per game. With all of the first-round wideouts surrounding him gone, Smith's efficiency only improved.
8. Virginia Tech OT Christian Darrisaw vs. Louisville (Week 9)
Darrisaw is another huge riser on this list. He earned 90.0-plus grades in a number of games (versus Duke and North Carolina, as well), but his 93.3 grade against Louisville was the highest mark we saw from a Power Five lineman all season. He put on a clinic in the run game and was downgraded only one time on 69 snaps. You won't find better tape at the position this season.
9. Washington CB Elijah Molden vs. Utah (Week 13)
For a slot cornerback to make this list, you know it must have been a pretty ridiculous game. From the slot against Utah, Molden allowed only 29 yards on five targets and picked off a pass. But most importantly, he made nine defensive stops.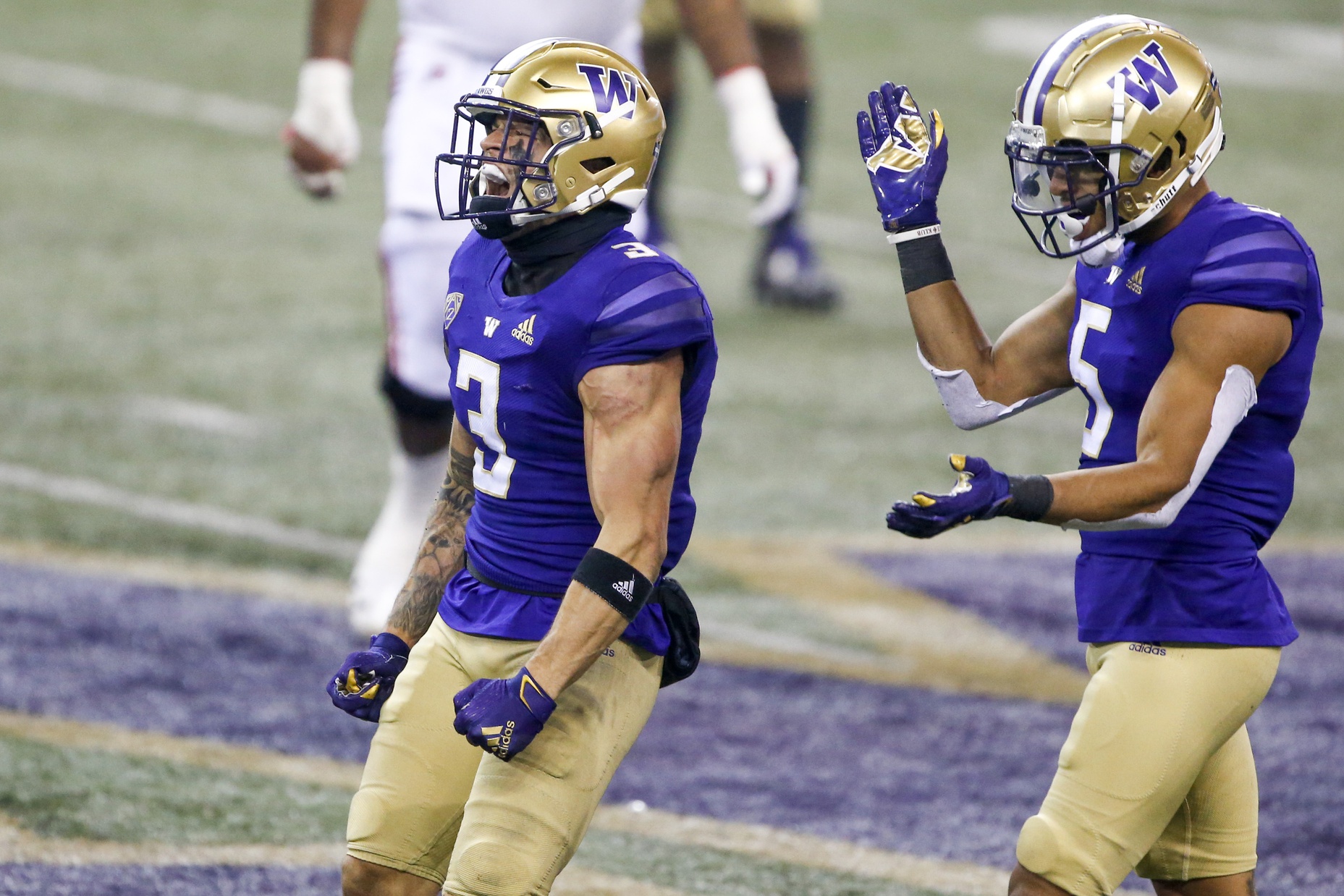 He was around the ball constantly making plays despite being only 5-foot-10 and 190 pounds. We saw only four games of him, but Molden easily established himself as the top slot corner in the class.
10. Iowa DI Daviyon Nixon vs. Northwestern (Week 9)
After Nixon played just 366 snaps as a redshirt freshman in 2019, it was this performance in his second game of the season that put him on the map. He collected four sacks, six run stops and a forced fumble in what was quite easily the most impactful game we saw from a defensive tackle all season. While he ran a little hot and cold the rest of the year, Nixon made the most of all 72 plays against Northwestern.