After what was a loaded edge defender class in 2022, there's yet another one on the horizon in 2023.
Having said that, the problem when trying to handicap all that talent for the Ted Hendricks Award is that one name still sticks out head and shoulders above the pack. After comically being left off the list of finalists a season ago, Alabama's Will Anderson is going to be a shoo-in for the award even if he doesn't improve one iota from 2021.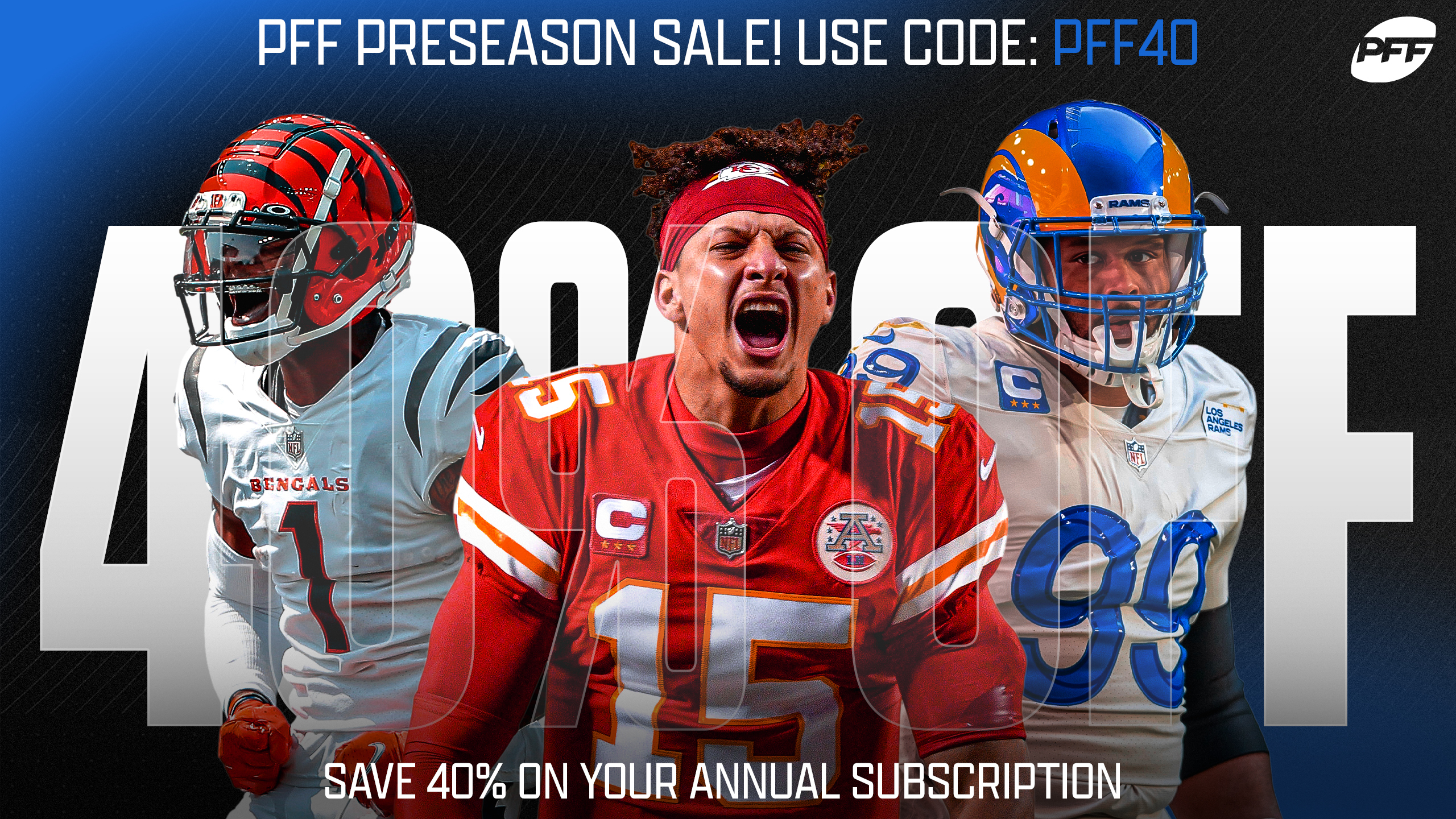 ---
Give it to Him Now
Anderson ticks the production, school and hype boxes in every way. When discussing Aidan Hutchinson and Travon Walker's draft prospects last spring, the agreement among draft analysts was that Anderson would have been taken ahead of both were he draft eligible. Well, now he is, and it's finally time for the award's committees to give him his due. Anderson led all of college football with 82 pressures a season ago. In the 11 games he rushed the passer at least 30 times in 2021, the Alabama defender averaged 6.6 pressures per game, joining Chase Young as the only true sophomores to lead the nation in pressures since PFF started grading in 2014. Something tells me Anderson will be accompanying Young's name on the list of past winners after this season.
---
If Will Anderson Gets Hurt…
There's reason to believe that Clemson defensive coordinator Brent Venables' departure to Oklahoma may actually help Murphy's production this upcoming season, as he was not allowed nearly the freedom to attack on an every down basis in Venables' defense as others. Even still, he racked up 42 pressures and a 75.6 pass-rushing grade. At 6-foot-5, 275 pounds, Murphy is one of the most powerful defensive ends in the country, and giving him more one-on-ones should scare the rest of the ACC.