While recent college football powerhouse Clemson sees uncertainty with their College Football Playoff future, other teams from around the ACC have seen cracks in the Tigers' armor.
The 2022 College Football Preview Magazine is a PDF download made available to ALL PFF SUBSCRIBERS that includes more than 250 pages of analysis, player grades and advanced stats. You can download it now for as low as $7.99 with a CFB Grades+ subscription or $9.99 with an EDGE subscription.
Subscribe HERE or download HERE if you're already a PFF subscriber.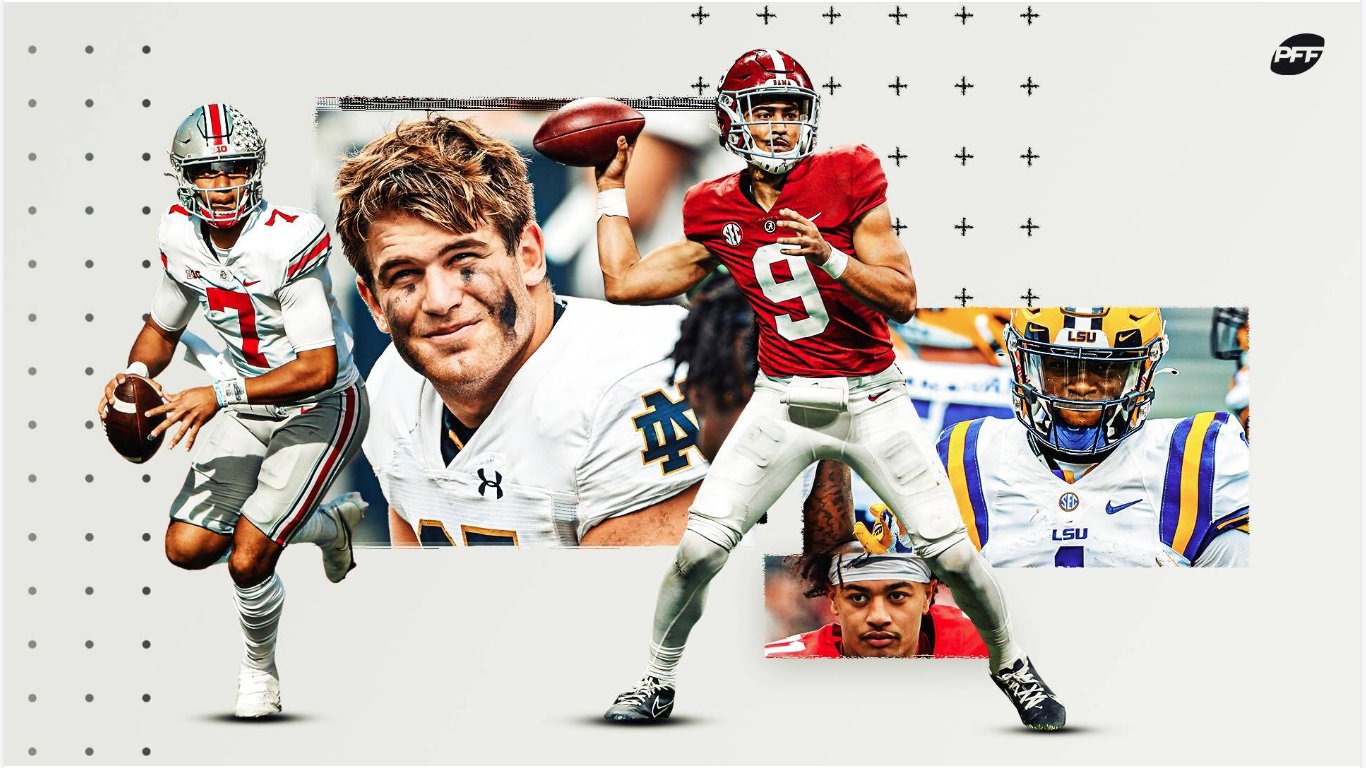 Editor's note: This analysis focuses on non-quarterbacks. 
Offensive Spotlight Player: WR ZAY FLOWERS
No returning Power Five wide receiver for the 2022 season has seen more vertical route targets since 2020 than Flowers, who caught 18 of those 56 looks for 688 yards and nine touchdowns. The 5-foot-10, 177-pounder possesses elite stop-start ability, and that shows up in his routes and after the catch. Over the past three years, Flowers has gathered 25 broken tackles and averaged 7.2 yards after the catch on 114 total receptions. While limitations to his game lead to inconsistent production, he's capable of popping off in any given week.
Defensive Spotlight Player: CB JOSH DEBERRY
DeBerry's inside-outside versatility is a massive asset to the Boston College defense. He's been not just the most valuable Eagles defender since 2020, but also the most valuable defensive player — regardless of position — in the entire ACC. Over the past two years, DeBerry ranks first among ACC slot cornerbacks in coverage grade and places in the top five among ACC outside cornerbacks in the same metric. He's a difficult player to shake in one-on-one matchups, regardless of what role he is playing. Boston College is set to field a talented secondary in 2022, but no player will be more important to that unit this fall than the 5-foot-11, 175-pound DeBerry.
Offensive Spotlight Player: OT JORDAN MCFADDEN
The 2018 three-star recruit owns single-season PFF grades of 88.3, 83.5 and 87.4 over the past three years while serving as a reserve, a starting right tackle and then a starting left tackle. He's played 1,963 career snaps yet been flagged for just two penalties. McFadden took his pass protection to new heights in 2021, allowing zero pressures in over half of his games played en route to a career-best 84.7 pass-blocking grade. The 6-foot-2, 300-pounder's physical tools may not jump out, but he is as consistent as it gets from a technical standpoint.
Defensive Spotlight Player: LB TRENTON SIMPSON
The 6-foot-3, 225-pound Simpson is one of the best athletes at linebacker in college football. His verified high school testing numbers in the 40-yard dash, vertical jump and short shuttle were comparable to the 80th-90th percentile among NFL combine athletes. Former Clemson defensive coordinator Brent Venables took advantage of Simpson's physical gifts in his pressure packages, and that shouldn't change much with a new defensive coach in charge. Playing as the SAM/nickel for Clemson in his first year as a starter in 2021, the former five-star recruit recorded an 88.3 pass-rush grade while racking up seven sacks, 13 hits and 11 hurries. Simpson was one of the 10 highest-graded players at the position in the Power Five from Week 4 to the end of the campaign and is poised to take an even bigger leap next fall.