It is not without hesitation that I present to you Notre Dame starting quarterback Ian Book, the next man up to stop Alabama's almost inevitable march to another national championship.
The Irish's chances rest squarely on Book's shoulders. He has the experience. And he's played in big games — although mostly as part of a losing effort. He now has another chance at salvation, another chance to redeem himself and the Notre Dame football program.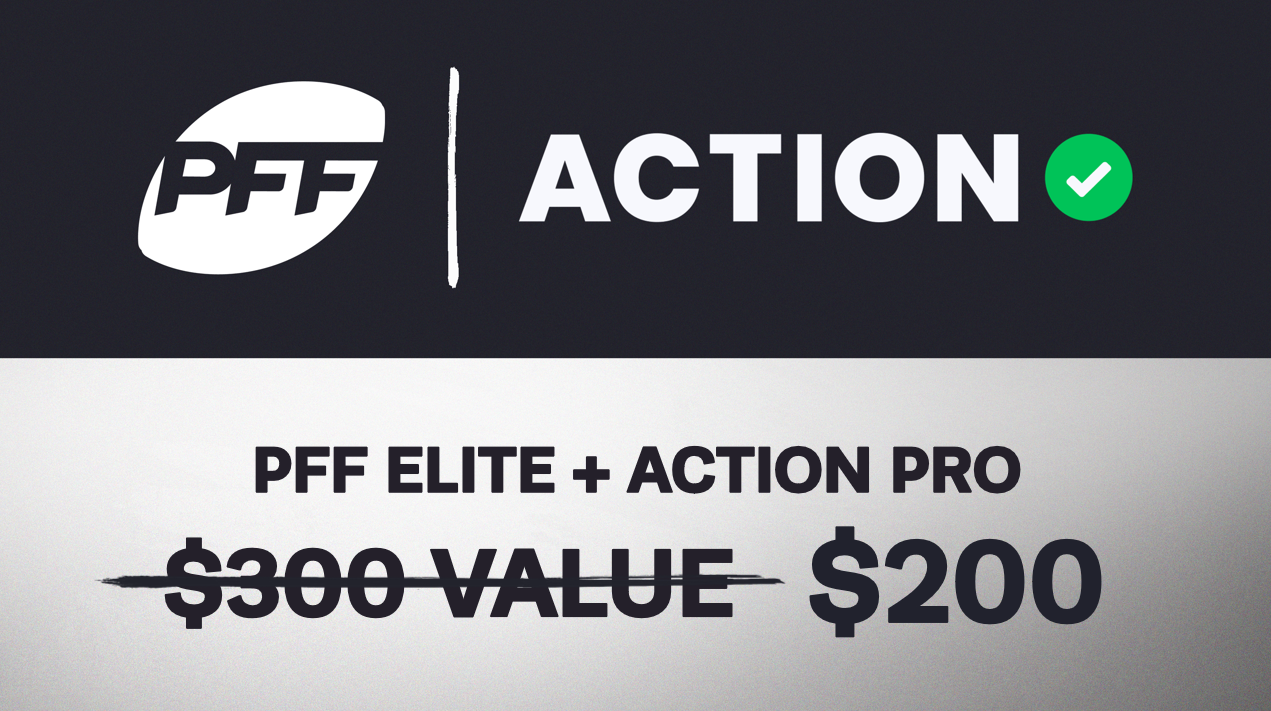 It seems like a longshot, but there truly is a version of Book that can move the ball against the Tide defense. Luckily, it's from a chapter in his playing career that he's not too far removed from. In the four-game stretch between the first Clemson game this season and the Syracuse game to end the regular season, Book did not grade below 83.0 in any outing.
This bodes well considering he had only four total games with an 80.0-plus grade since 2018. Of course, we are going to conveniently ignore his 60.5 mark in his most recent game, the ACC title game rematch against Clemson.
That four-game stretch was really the only interesting chapter in Ian's book to this point in his career. His surprise play off the bench against LSU in the 2017 season's bowl game was a good introduction, but the story got bogged down a bit through the middle parts. The Ian Book review is simple: He either does not see downfield throws or does not want to throw the ball downfield with any regularity.
Book hasn't met a shallow crossing route he doesn't like. Those downfield throws are there to be made as part of the Irish offense, but as we can see from his target heatmap over the past two seasons, he enjoys short passes over the middle.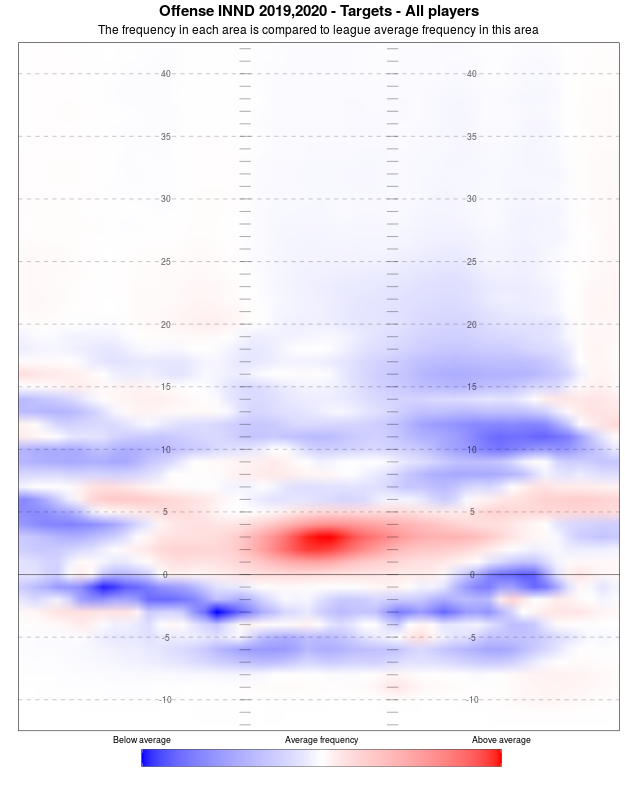 Ninety-seven quarterbacks in FBS football this year had at least 100 dropbacks and averaged a higher depth of target than Book's 9.1 yards. Considering how good Notre Dame's offensive line is, you'd want him taking more shots downfield with the knowledge that he isn't going to get blown up in 2.5 seconds or less.
Alabama won't allow an opposing quarterback to advance down the field throwing slants and drags. During Book's hot stretch, his average depth of target was 10.2 yards; it is a lowly 8.5 yards in every other game. He tossed it downfield and was accurate, which clearly led to success. His percentage of uncatchable passes on throws beyond 10 yards dropped from 46% to 34%.
The interesting thing about this new edition of Book is how he played outside of the pocket during this stretch. He is a noted scrambler, leading the country in such plays this season. These are plays where he moved out of the pocket to throw or run. Getting outside the pocket can unlock a defense, but Book's play in football's wonderland was not quite as exciting.
Book ranked dead last in average depth of target among the 44 quarterbacks with at least 25 throws off scrambles. 7.8 yards. A full yard lower than Rutgers' Noah Vedral, who is one spot ahead of him. He is going to have to start making big plays downfield when he scrambles.
Where Alabama can be had on defense is over the middle of the field. The two starting linebackers, Dylan Moses and Christian Harris, came into the year with great expectations but have just been average this season. We can see that teams are attacking the Alabama defense in this area: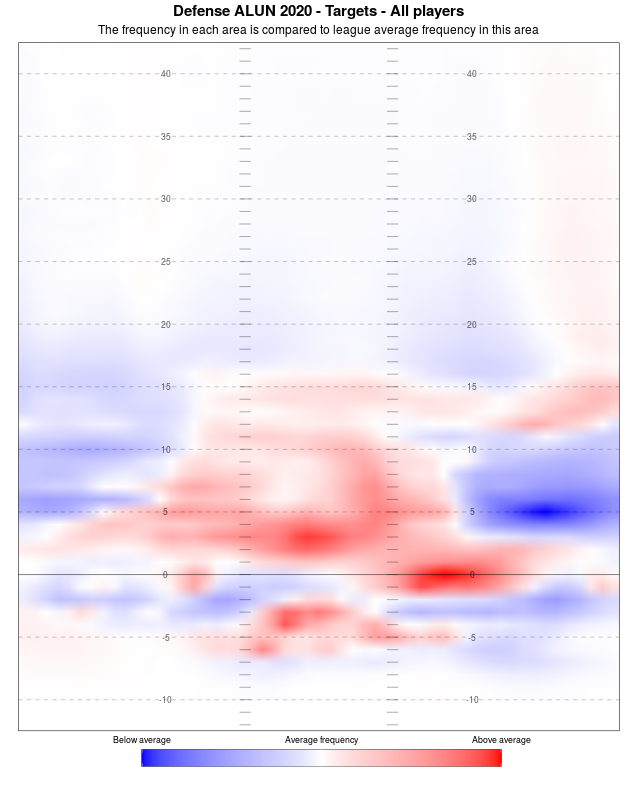 It's also apparent that teams have avoided testing Alabama outside for fear of being caught in Josh, Malachi or Patrick's web. This should be fine for Notre Dame, which can rely on big tight end targets over the middle of the field. Michael Mayer and Tommy Tremble have 51 and 31 targets, respectively, this season. In fact, only three teams threw to their tight ends more than Notre Dame in 2020.
Alabama's defense is not the juggernaut unit it has been in the past. We've seen it have quite a few bad days this season. It was thought that the unit had fixed the issues that plagued it early in the season, but then along came Florida — which torched the Crimson Tide defense. Notre Dame's offense as a whole is very good, albeit very different than, say, Florida or the Ole Miss team that thrashed them.
Notre Dame ranks 22nd in expected points added per play in the FBS this season but does it with a slow tempo (they huddle) and running the football. The slow tempo could work in the team's favor. The Irish are the underdogs against college football's Frankenstein, so limiting possessions is a good bet for them. Still, they need to score. Book is the key. They won't get away with trying to manhandle a superior opponent up front, as good as their offensive line is.
The Book that is delivered to Dallas on Friday must be in mint condition. It is the only way Notre Dame can pull the upset. Throwing caution to the wind and taking some chances downfield is how Notre Dame can pull off one of the upsets of the century. Does the next chapter in this fairy tale end with a bang or a whimper?