Growing up in Memphis, Tenn., Calvin Austin III had a dream of someday scoring touchdowns to the roars and cheers of thousands of people — his people — in a Memphis Tigers uniform.
"My whole thing was I wanted to do Memphis how DeAngelo Williams did," Austin said in a recent interview with PFF. "I'm gonna be a top recruit like DeAngelo Williams. I'm gonna have all these other offers and go here or there, but I'm gonna choose to stay home in Memphis and be like a hometown hero."
Click here for more PFF tools:
Rankings & Projections | WR/CB Matchup Chart | NFL & NCAA Betting Dashboards | NFL Player Props tool | NFL & NCAA Power Rankings
---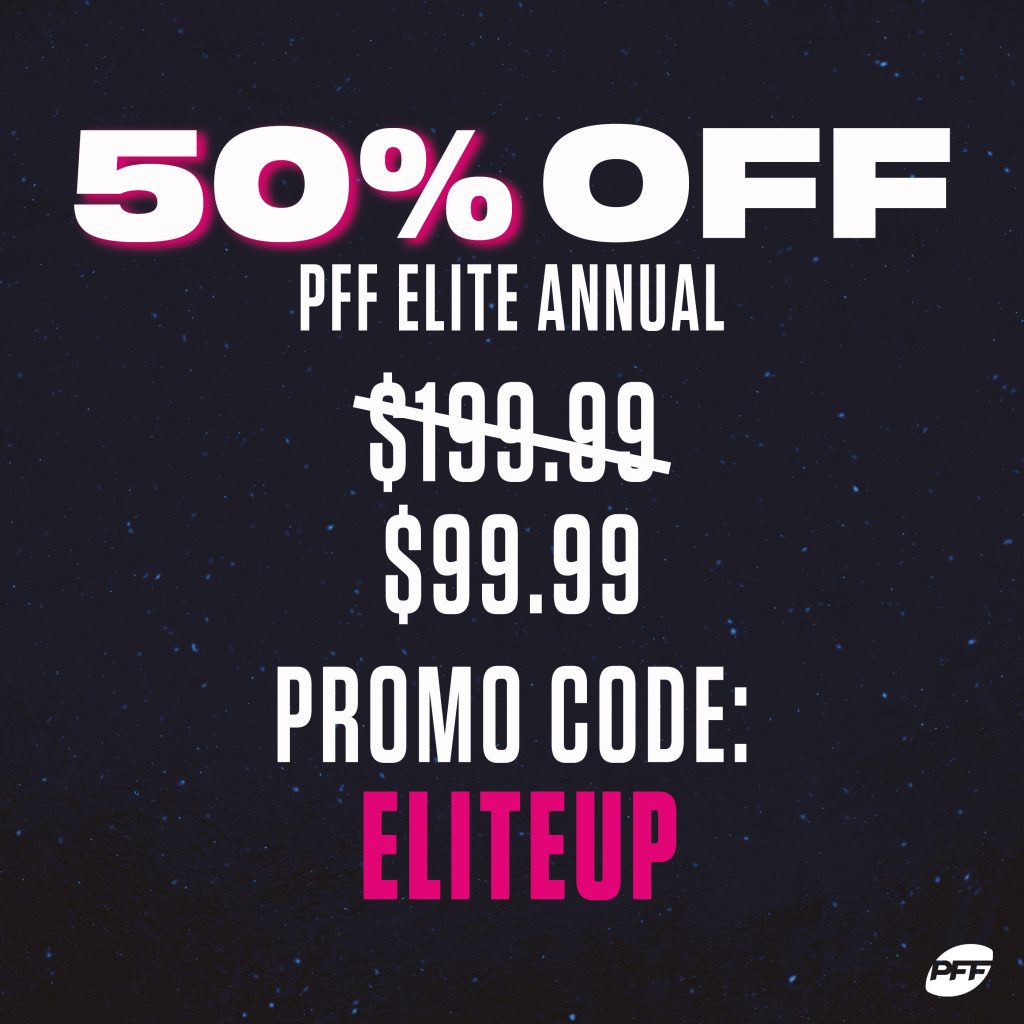 The final days of Austin's senior season are counting down, and he certainly was able to live that hometown hero dream in 2021. The 5-foot-9, 160-pound all-purpose speedster leads the Tigers with 10 touchdowns — eight receiving, one rushing and one punt return. He caught 74 passes for 1,149 receiving yards, both by far the most on the team.
| | | | | | | | | | |
| --- | --- | --- | --- | --- | --- | --- | --- | --- | --- |
| Season | Receiving Grade | Receptions | Catchable Passes | Catch Rate on Catchable Passes  | Receiving Yards | Yards per Reception | Receiving Touchdowns | Explosive Pass Plays | |
| 2021 | 85.5 | 74 | 83 | 89.2% | 1,145 | 15.5 | 8 | 29 | 14 |
Austin has been a showstopper in a Memphis uniform — the player you always have to keep your eye on. When opposing defenses thought about Memphis in 2021, they wondered about how in the world they were going to contain Calvin Austin.
But Austin's journey to the field of his hometown school wasn't as direct as he'd hoped growing up.
"My dad would take me to [football] camps, so I went to [Memphis] camps when coach [Justin] Fuente was there and when coach [Mike] Norvell was there," Austin said. "I was going to camps maybe two or three times a year if they were having it in the fall or the spring or in the summer. I kept going, and I would perform great, actually. I would usually have the fastest 40, I would do good on my routes; sometimes, I would go as a corner[back].
"I would do good, and I was expecting like, 'OK, surely an offer will come at some point.' Going into my senior year, it didn't, so I was kind of discouraged and was like, 'This is where I want to go.' That was the only school where I was like, 'If they offered me right now, I would commit right there.' It never came."
Deciding to Walk On
Like many kids who excel at sports in college, Austin was a multi-sport athlete growing up. He was too great as a track athlete to focus only on football, even if football was his first love.
From his sophomore to senior year, Austin won nine state championships in track. In 10th grade, he won the 200-meter dash. In the 11th grade, he won the 100, 200 and the 400. And in his last year, he won the 100, 200, 400 and the 4×200 relay.
"Growing up, playing [football] against my cousins, I knew I was fast because even when I was so much younger than them, I could still go out there and keep up and compete with them," he said. "It didn't look like I was a little kid out there. If I got the ball, they would have to take me seriously to actually get me, so I knew I was fast.
"The first time I actually knew [I was fast] is when, I think I want to say I was 7, and my dad signed me up for my first track meet. My dad signed me and my cousin up, and I ran in the 100-meter dash, and I won. After that, that's when my dad signed me up for track. One track coach for the Memphis Bears — it's a Shelby Youth Sports SYS league — they had a track team, and his son ran in the meet, and he was the coach. After he saw me run, he was talking to my dad, and that's when my dad signed me up. I have been running track ever since."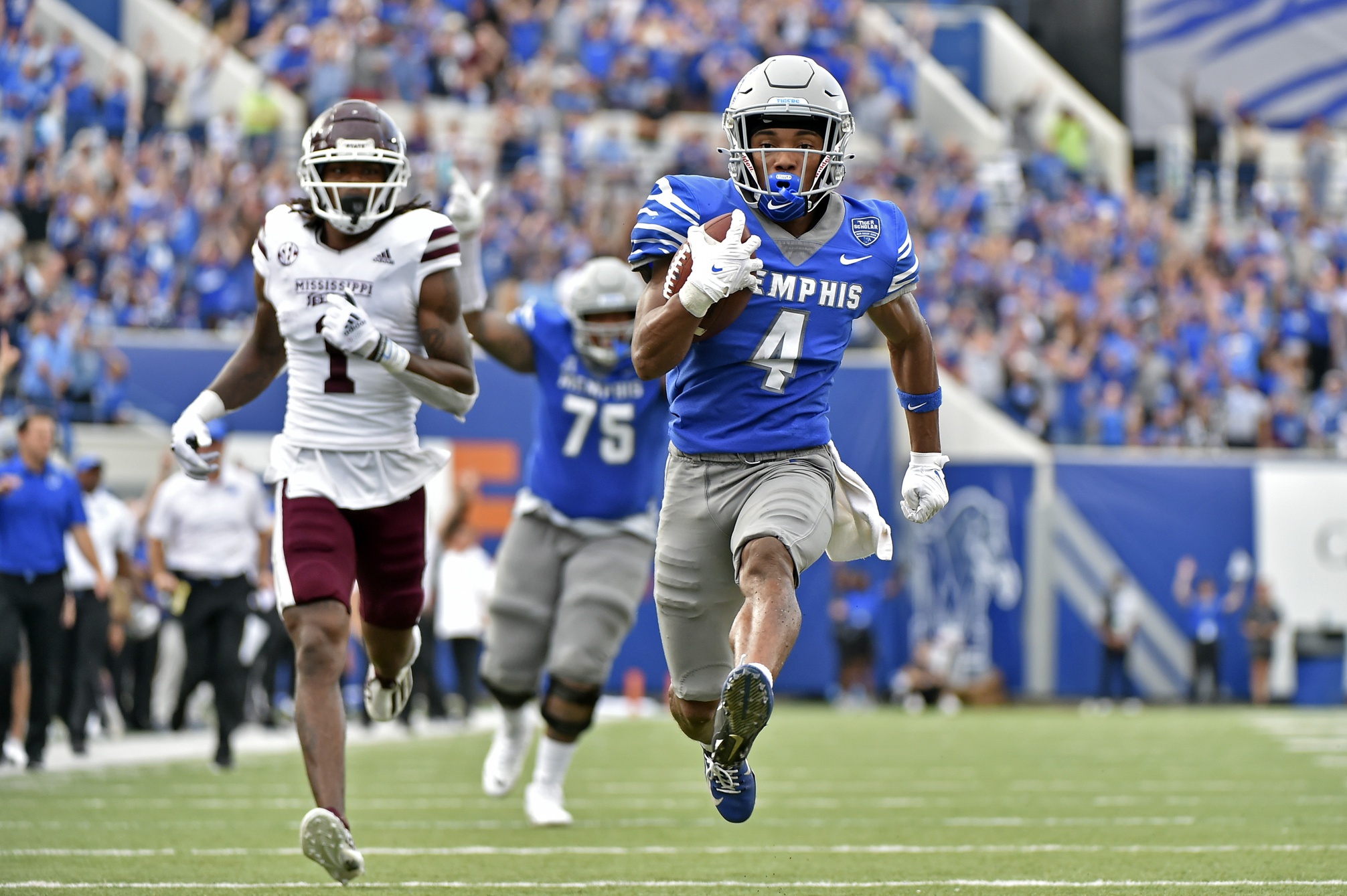 As for just how fast Austin is, he says the last time he ran a laser-timed 40-yard dash — between his junior and senior years in high school — he ran a 4.38. Still, there have been plenty of times he was hand-timed in the 4.2s.
Austin's track career filled the trophy case at home, but it also ended up being his ticket to playing football for the university he dreamed of suiting up for.
CALVIN AUSTIN III CAUGHT THEM SLEEPING ???? pic.twitter.com/H5o828mFQ3

— SportsCenter (@SportsCenter) September 18, 2021
"So, the track coach for Memphis kind of got onto me in the spring [of senior year]," Austin said. "He said, 'You're too talented of a track athlete for me to let you get out of Memphis. I'm not letting you leave.' But I would tell him my only thing is I would love to come to Memphis, but I would need to know that I can play football as well, because wherever I go, whatever college I decided, I was gonna do both.
"The next day, he came back and was like, 'I talked to them. They said they could get you a preferred walk-on, so you won't have to try out. You can go in the first summer group with all the recruits and all the scholarship guys, but you'll just be a preferred walk-on.' So, I was kind of like, 'Nah, I wasn't really looking for a walk-on,' because at first, I thought maybe I could be on scholarship for track and just play football."
Unfortunately for Austin, that wasn't going to be possible due to the NCAA's "Bear Bryant Rule" — if a student-athlete has a scholarship for one sport but plays football, that player's scholarship also counts toward the football scholarship limit. The Memphis football team would have to make room for Austin either way. 
Subscribe to PFF Edge to continue reading
Already have a subscription? Sign In