The only thing more American than football is chasing money, so combining the two creates the ultimate package on the biggest stage. Betting on the Super Bowl is like no other, and it's only growing bigger with legalized wagering breaking through in 30 different states. 
---
Click here for more PFF tools:
Rankings & Projections | WR/CB Matchup Chart | NFL & NCAA Betting Dashboards | NFL Player Props Tool | NFL & NCAA Power Rankings
Best Bets Tool
---
The gold rush is very much upon us, as sportsbooks are pulling out all the stops to draw in new customers. This creates plenty of soft spots that offer positive expected value payouts across legalized books.
Below. we will go through the various promotions and odds boosts to take advantage of after offering parlays based on each team winning in addition to the game going over or under the point total.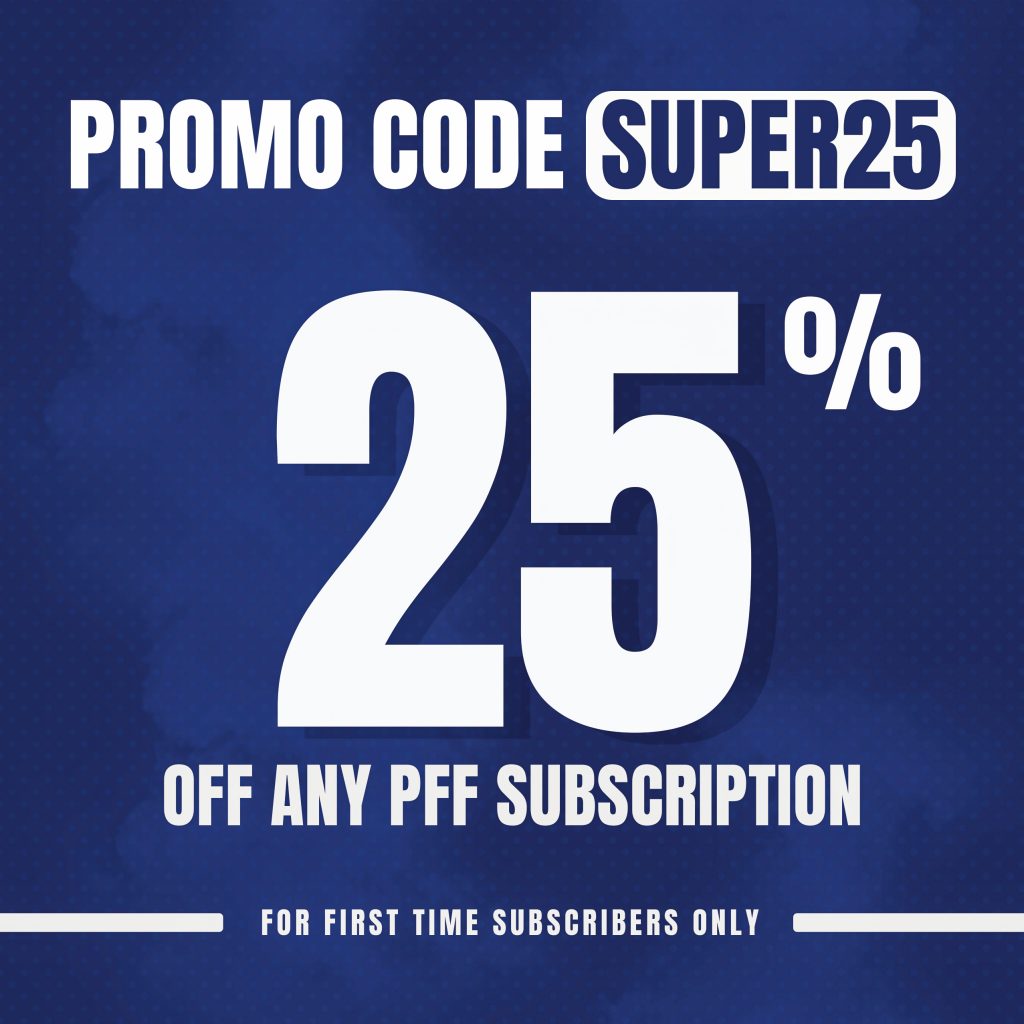 Parlays are the lottery tickets of sports betting, as they are the only way to turn a small amount of money into an outsized return. However, parlays are often criticized, as they always build in an extremely high hold percentage for bookmakers.
Legalized sports betting has forced bookmakers to become more creative with their offerings. One of the most popular new options is the same-game parlay, which allows bettors to place parlays on correlated events that weren't allowed at your grandparent's sportsbook. The big catch is that the odds adjust based on the correlation of bets included in the parlay. Basically, the odds given aren't reflective of uncorrelated outcomes at -110 odds like traditional parlays. There is a reduction in odds given based on the bookmakers' calculation of how likely the events are going to happen together. 
As an example, we can take two events that everyone intuitively knows are correlated together. The Bengals are +4.5-point underdogs in Super Bowl 56 while the first half moneyline has the Bengals at +145. A normal two-leg parlay with one leg at -110 and a moneyline at +145 has a payout of $367.73 on a $100 bet. In a same-game parlay, due to the correlated outcome, DraftKings is paying out +230 on this same-game parlay. The change in breakeven percentage based on those two payouts is 8.6%, which is a massive change for any event in sports betting. 
The question in regards to same-game parlays becomes whether the reduction in payout removes all of the correlation between the two events. If it doesn't, then it could be considered a positive expected value opportunity based on the payout if bettors find value on the legs included in the parlay.
It's safe to say that sportsbooks have shaded the odds heavily in their direction, but there are occasional pricing discrepancies that arise if a bettor prefers that the game spread and total land a certain way. With that framework in mind, let's dive into each one of the potential outcomes and highlight the best same-game parlay to target for Sunday. 
The Matthew Stafford to Cooper Kupp show highlights the Los Angeles Rams' distinct path to victory while the game finishes over its point total. The best approach to profiting off of this game narrative is with a same-game parlay market from Caesars Sportsbook. 
The Cincinnati Bengals offense will need to generate enough explosive plays to keep pace, which will force Stafford to throw well into the fourth quarter. The only way this will happen is through chunk plays to the Bengals' best two offensive players — Ja'Marr Chase and Tee Higgins. Jalen Ramsey is expected to shadow Chase, but the rookie wide receiver should still run close to 40% of his routes against a different Rams defensive back. Chase has also shown the ability to separate against anyone and could take advantage of Ramsey for a big gain if he has a lapse in coverage. Adding both receivers to this same-game parlay makes a lot of sense based on this potential game script.
This will force the Rams into a high-volume passing attack, resulting in Stafford easily eclipsing 35.5 pass attempts. It's safe to assume that if Stafford exceeds his passing-volume expectation, Kupp should receive a heightened target share. His reception prop moved to a minus price at 8.5 receptions but still looks like an easy target given his overall usage in the 2021 season. It's not the most likely game outcome based on PFF's betting model, but if it hits, the payout will be excellent. 
PARLAY PICK
Rams ML
Over 48.5
Ja'Marr Chase Longest Reception Over 27.5
Tee Higgins Longest Reception Over 24.5
Matthew Stafford Over 1.5 Passing TD's and Over 35.5 Pass attempts
Cooper Kupp Over 8.5 Receptions
Odds: +2900 Caesars Sportsbook

---
Because of the trench mismatch in this game, many are projecting that the Rams win in a blowout win due to the belief that the Bengals' offense will be unsuccessful against the league's best defensive unit. This hinges on the Rams' front four dominating an overmatched Bengals offensive line. This game script has played out for the Bengals in the regular season and could be the most likely outcome given the matchup on paper. 
Subscribe to PFF Edge to continue reading
Already have a subscription? Sign In