Former San Diego State superstar Kameron Kelly turned in a career performance for the home crowd, recording three interceptions in the San Diego Fleet's 27-25 win over the Salt Lake Stallions.

PFF's ReFocused series this season features immediate takeaways and a key to the victory from PFF's lead AAF analysts and grabbing quick first-run statistics from our team of analysts who watched every player on every play of the game. For more data and analysis from the game, utilize our Premium Stats 2.0 dashboard to expand your knowledge on the key players, signature stats and much more.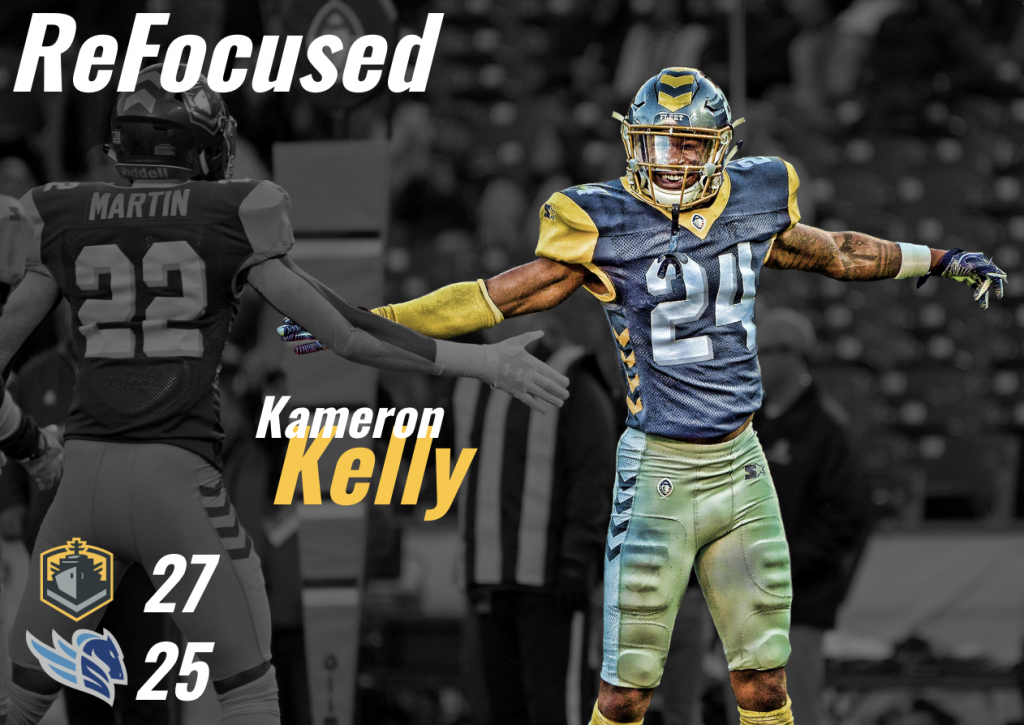 Stallions signal-caller Josh Woodrum led his team 76 yards down the field in the closing minutes of the game to go up 25-24 with less than a minute to play, but it wasn't enough. Mike Bercovici answered with a 45-yard connection to Dontez Ford and set up Donny Hageman for the game-winning field goal as time expired.
[Editor's note: All exclusive data mentioned in PFF's ReFocused series for the AAF is from our first run and before final review. Statistics will be checked against the official game books for any inaccuracies while our team of analysts undergoes the final review process for several hours after the game's ending. All first-run data should be considered as subject to change upon review.]
For more access to AAF data – sign up for PFF Elite to check out grades and stats from every player on every play of every game from the 2019 season!