Joel Bouagnon and Terron Ward combined for 92 rushing yards in the Salt Lake Stallions' 8-3 win over the San Diego Fleet on Saturday night. Stallions' Anthony Denham led the team in receiving with 32 yards in the contest. Salt Lake's Josh Woodrum completed 21-of-32 passes for 155 yards and two interceptions, but linebacker Greer Martini and the Stallions held on for the victory.

PFF's ReFocused series this season features immediate takeaways and a key to the victory from PFF's lead AAF analysts and grabbing quick first-run statistics from our team of analysts who watched every player on every play of the game. For more data and analysis from the game, utilize our Premium Stats 2.0 dashboard to expand your knowledge on the key players, signature stats and much more.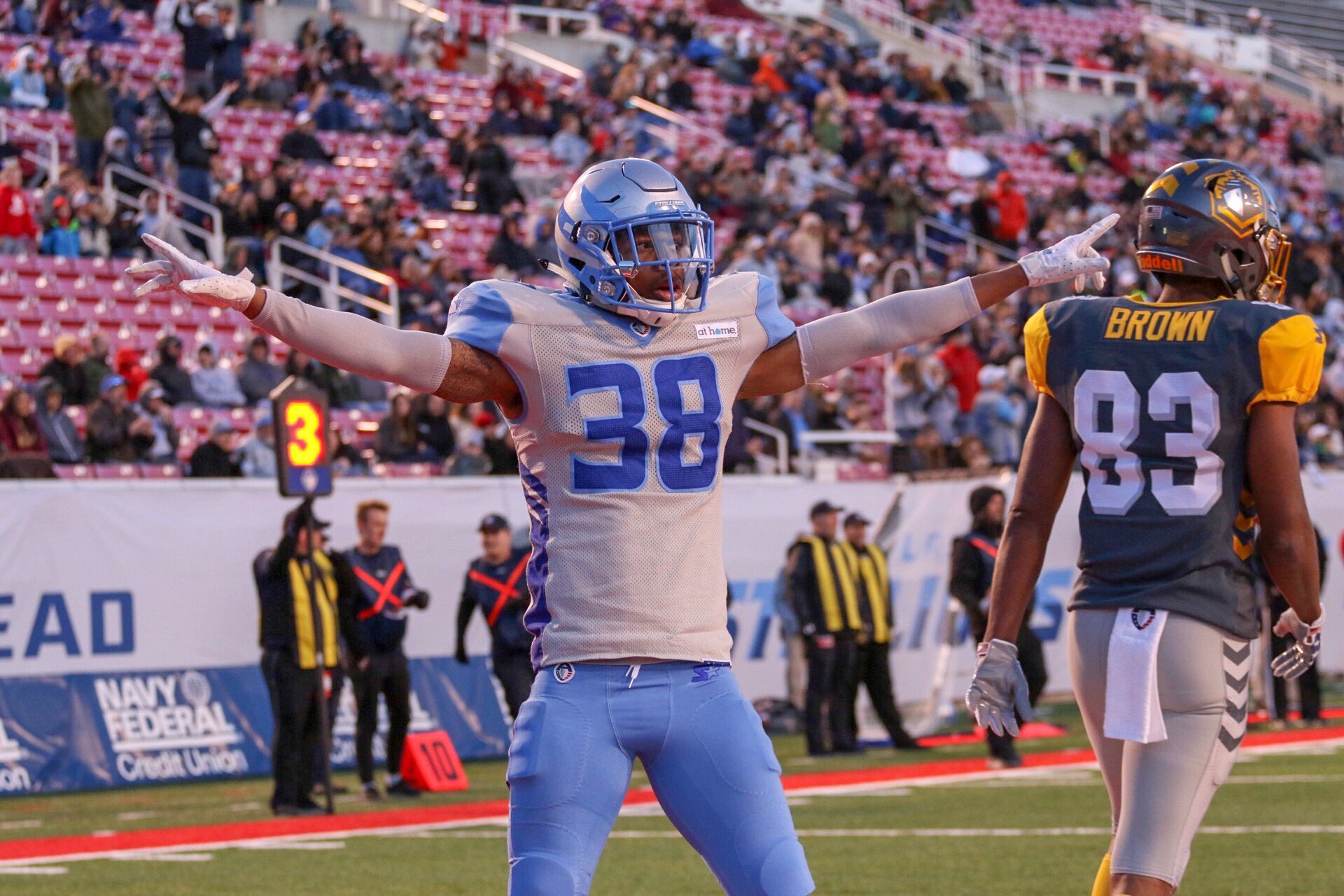 San Diego's Nelson Spruce led the team in receiving with eight receptions for 79 yards on the night, but his and the rest of the Stallions' efforts weren't enough to earn the win.
Stallions linebacker Greer Martini led the team within nine combined tackles and four defensive stops, and the team's star edge defender Karter Schult was close behind with three defensive stops and five total pressures on the night. Schult leads the AAF in total pressures with 47 this season.
[Editor's note: All exclusive data mentioned in PFF's ReFocused series for the AAF is from our first run and before final review. Statistics will be checked against the official game books for any inaccuracies while our team of analysts undergoes the final review process for several hours after the game's ending. All first-run data should be considered as subject to change upon review.]
For more access to AAF data – sign up for PFF Elite to check out grades and stats from every player on every play of every game from the 2019 season!