After starting their season off on a hot start, the Arizona Hotshots have now dropped two straight games behind struggling offensive performances while the Atlanta Legends turned to former Georgia Bulldogs star Aaron Murray at quarterback for a jolt, winning their first ever game in a 14-11 battle against Arizona.

PFF's ReFocused series this season features immediate takeaways and a key to the victory from PFF's lead AAF analysts and grabbing quick first-run statistics from our team of analysts who watched every player on every play of the game. For more data and analysis from the game, utilize our Premium Stats 2.0 dashboard to expand your knowledge on the key players, signature stats and much more.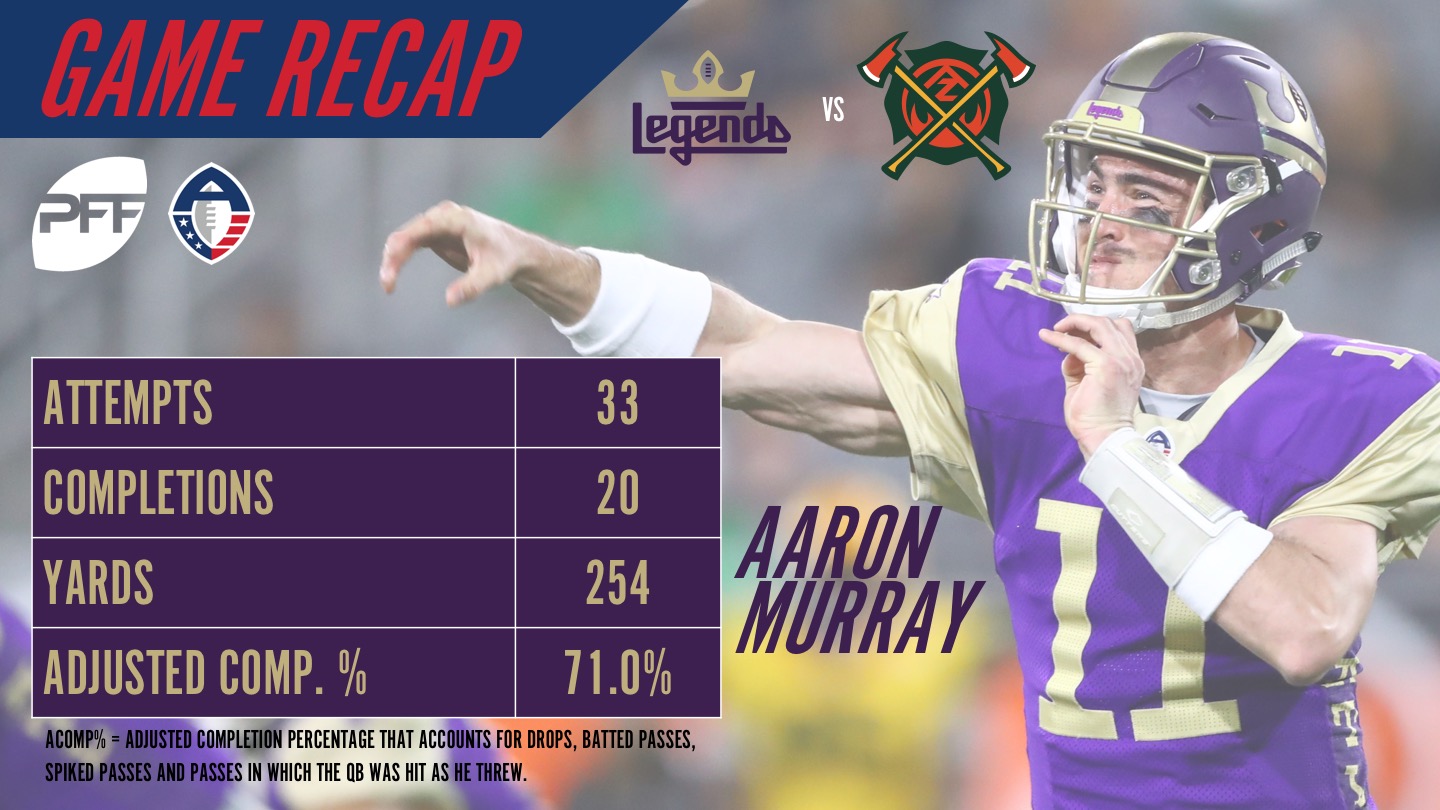 The Legends outlasted the Hotshots and despite a late touchdown to Rashad Ross and 2-point conversion attempt tied the game at 11 with 5:20 left, the Legends marched down the field for a Younghoe Koo game-winner with 1:03 left on the clock. They held Hotshots QB John Wolford to little success on their comeback attempt late in the frame and grabbed the franchise's first ever victory in the process.
Murray finished the game completing 20-of-33 passes for 254 yards while also leading the team with 54 rushing yards on just seven attempts.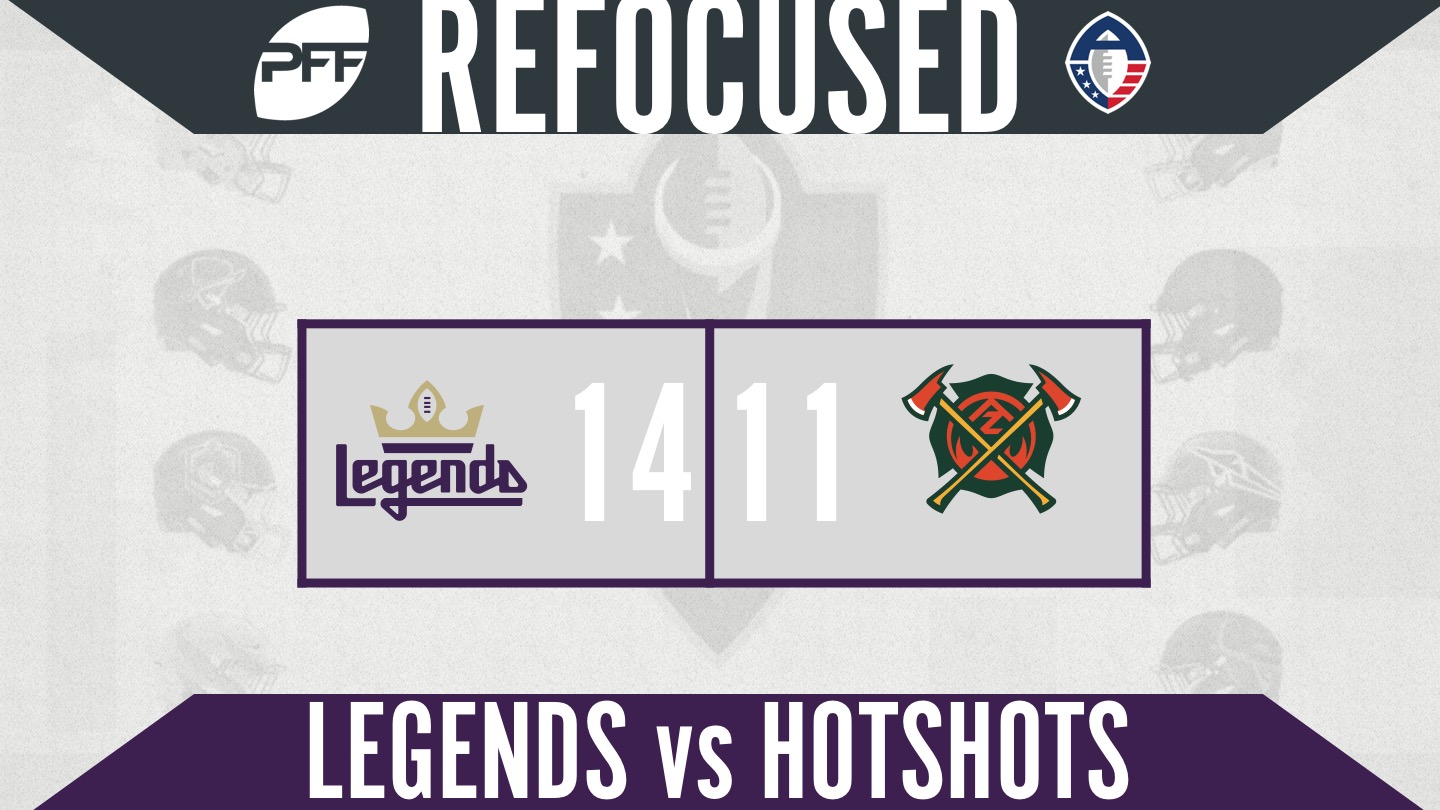 The safety duo of Tyson Graham Jr. and Ed Reynolds put in work in this game, each securing double-digit tackle totals while they limited the Hotshots' offense to just 4-of-11 third-down conversions. The Legends also got a strong performance from their defensive line, who constantly put pressure on Wolford all evening and led the team to four sacks in the victory.
The Legends now host the Memphis Express, winners of their game for the first time also this week in Week 5 while the Hotshots will attempt to thwart a losing streak to a San Antonio Commanders team who handed the Birmingham Iron their first loss of the season on Sunday.
[Editor's note: All exclusive data mentioned in PFF's ReFocused series for the AAF is from our first run and before final review. Statistics will be checked against the official game books for any inaccuracies while our team of analysts undergoes the final review process for several hours after the game's ending. All first-run data should be considered as subject to change upon review.]
For more access to AAF data – sign up for PFF Elite to check out grades and stats from every player on every play of every game from the 2019 season!