John Wolford led the Arizona Hotshots to a convincing victory over the San Antonio Commanders on Sunday night, throwing for over 200 yards and a score en route to a 23-6 win.

PFF's ReFocused series this season features immediate takeaways and a key to the victory from PFF's lead AAF analysts and grabbing quick first-run statistics from our team of analysts who watched every player on every play of the game. For more data and analysis from the game, utilize our Premium Stats 2.0 dashboard to expand your knowledge on the key players, signature stats and much more.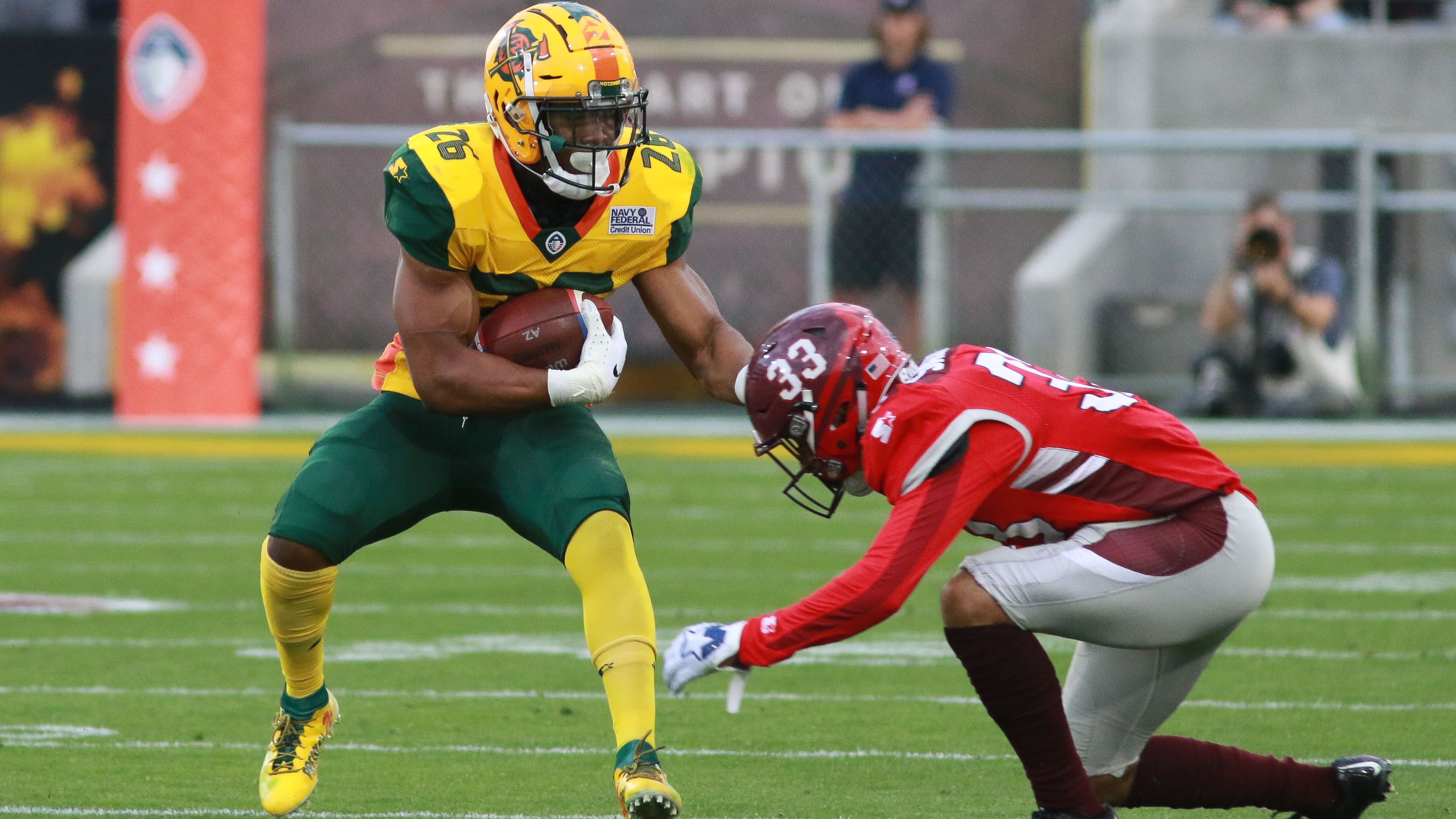 Hotshots linebacker Nyles Morgan was on a tear against San Antonio's offense, as he finished the game with a team-high 10 combined tackles.
Commanders' Greg Ward Jr. and David Cobb each contributed positively on the offensive side of the ball, but their efforts weren't enough to overcome poor play under center. San Antonio signal-callers Logan Woodside and Marquise Williams combined for 162 passing yards, and Woodside was sent to the bench shortly after his second-quarter interception.
[Editor's note: All exclusive data mentioned in PFF's ReFocused series for the AAF is from our first run and before final review. Statistics will be checked against the official game books for any inaccuracies while our team of analysts undergoes the final review process for several hours after the game's ending. All first-run data should be considered as subject to change upon review.]
For more access to AAF data – sign up for PFF Elite to check out grades and stats from every player on every play of every game from the 2019 season!