There is no offseason in football. The 2020 NFL Scouting Combine is just weeks away, 2020 NFL free agency kicks off soon after, the 2020 NFL Draft is in late April and rookie minicamps start the following month. Subscribe to PFF EDGE or ELITE to make sure you don't miss out on any of the action throughout the 2020 NFL offseason.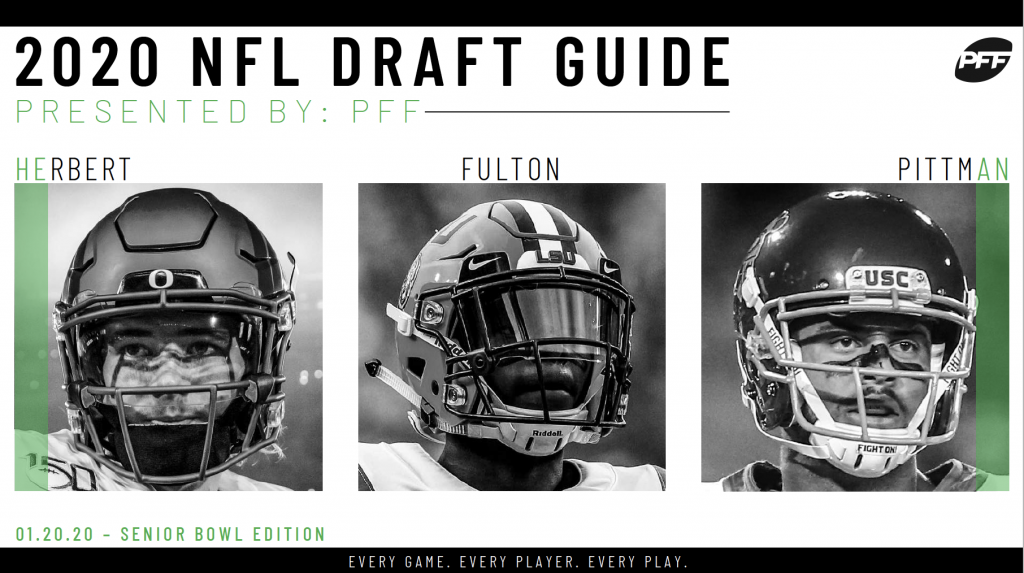 Available to all of PFF's EDGE and ELITE subscribers, PFF's 2020 NFL Draft Guide consists of over 350 pages loaded with background information, analysis, advanced statistics, grades, round projections, player comparisons and more on over 100 2020 Reese's Senior Bowl attendees. The second version of PFF's 2020 NFL Draft Guide will include over 200 player profiles, Senior Bowl grades and much more.
Update Schedule
Senior Bowl Edition – Monday, January 20
Post-Senior Bowl Edition – Monday, February 24
Post-Combine Edition – Monday, March 23
Final Edition – Monday, April 13
---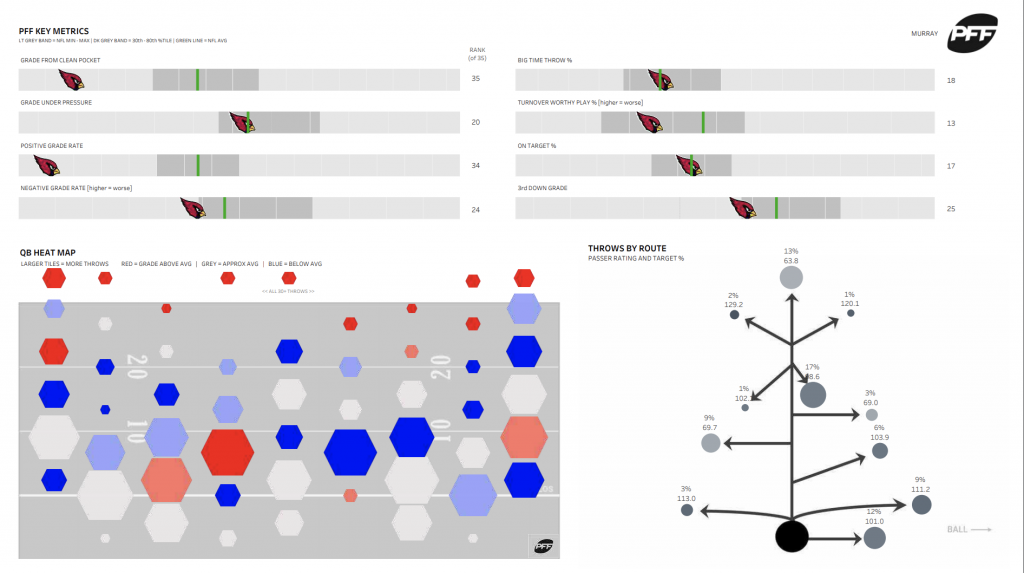 A product of PFF's advanced grading system, ball location charting, situational charting and ranging advanced statistics, the 2020 QB Annual is now available to all EDGE and ELITE subscribers.
If you are a regular reader of PFF, you know we analyze quarterbacks in incredible detail. Our exclusive database of performance metrics gives us unique insights into the factors that determine a quarterback's success in the NFL. With the launch of our 2020 QB Annual, you now have access to the same level of detail our professional analysts use throughout the year.
This year's annual features 35 quarterbacks who played meaningful roles in their team's on-field performance during the 2019-2020 season. Each profile features a 10-page spread that includes PFF data points you won't find anywhere else.
Featured grades and key metrics within the 2020 QB Annual include: Big-time throws, turnover-worthy plays, advanced ball location data, PFF situational (i.e. red zone, third down, pressure, no pressure) grades and much more.
---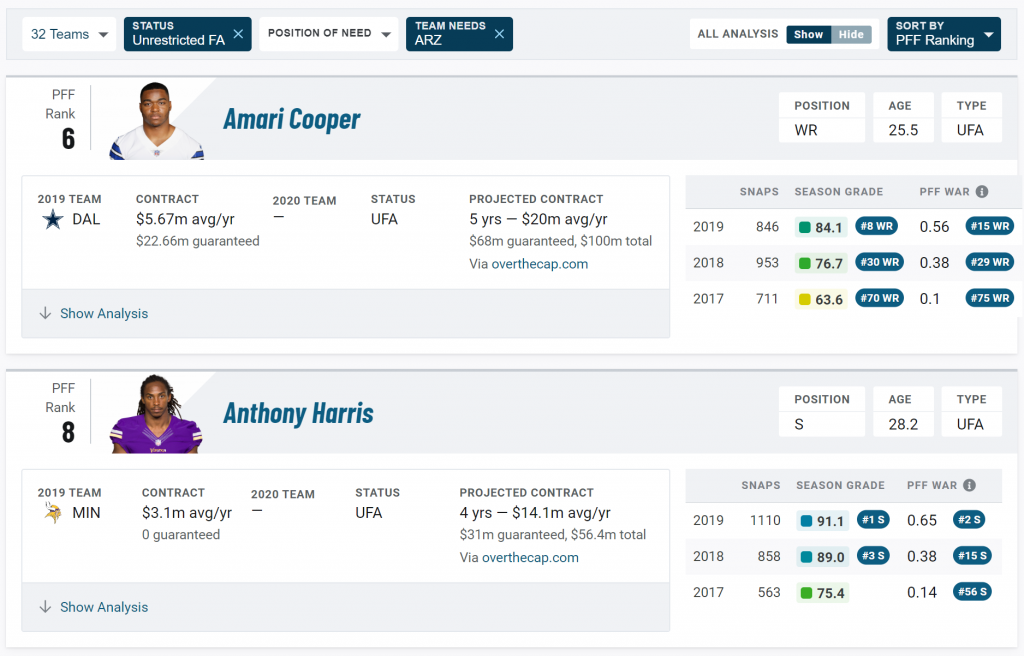 Available to all of PFF's EDGE and ELITE subscribers, PFF's Free Agent Rankings Page consists of three-year grades, PFF WAR and in-depth analysis for all of the top NFL free agents. Contract information from our friends at Over The Cap is also available.
The 2020 NFL free agency period is upon us, with many big-name players hitting the market. After much debate inside the PFF offices, the official rankings are here. Track all the changes through franchise tags, re-signings, and cap casualties.
Each free agency profile includes current and projected contract details along with the player's age, three-year grades, PFF WAR, and free agency status. You can filter through our database by either FA status, player position, PFF ranking, snap count, or name, giving you the most comprehensive free agency tool available.