Before you get full on turkey, mashed potatoes, stuffing and macaroni and cheese (unless you're Matt Judon), dig into this week's mailbag, and Happy Thanksgiving.
Click here for more PFF tools:
Rankings & Projections | WR/CB Matchup Chart | NFL & NCAA Betting Dashboards | NFL Player Props tool | NFL & NCAA Power Rankings
---
That's a great question, Jeff, and I know you're a Detroit Lions fan, so there's a good reason you're asking it.
I'll rank them and also separate them into tiers because I think there are three very clear ranks through the first 11 weeks of the season.
TIER 1
Brandon Staley, Los Angeles Chargers
Nick Sirianni, Philadelphia Eagles
Staley has led his Chargers to a 6-4 record after they went 7-9 last season, and maybe it's just me, but it's actually hard to remember Staley is only a first-year head coach. Perhaps it's because we see so many viral clips of him in press conferences giving smart answers to tough questions, but he just seems more poised than the rest of this group. That being said, he hasn't been perfect. The Chargers have improved their offensive expected points added (EPA) per play rank from 12th to fifth this season, but their EPA per play against rank has dropped from 15th to 27th, and Staley does specialize in defense.
Sirianni has flown more under the radar this season, but his Eagles, at 5-6, already have one more win than last season's 4-11-1 squad. Sirianni has improved his offense's EPA per play rank from 30th to 10th. The defense has remained steady. They ranked ninth in EPA per play against last season and are 10th this year. Sirianni, a former quarterbacks coach, has also done a nice job with Jalen Hurts, who has improved his overall PFF grade from 56.2 to 82.2 this season.
TIER 2
Arthur Smith, Atlanta Falcons
David Culley, Houston Texans
The Falcons showed signs of improvement, winning four of six games between Weeks 3 and 9, but now have endured two consecutive ugly losses to the Dallas Cowboys and New England Patriots. We'll see how they can bounce back in Week 12 against the Jacksonville Jaguars, but at least Smith is 4-6 on the season.
Culley was put in a tough position this season with quarterback Deshaun Watson sitting out and an otherwise lackluster roster. Maybe Week 11's 22-13 win over the Tennessee Titans is weighing too heavily on my mind, but at least Houston has shown some signs of life this season. The Texans also played the Patriots tough.
TIER 3
Robert Saleh, New York Jets
Dan Campbell, Detroit Lions
Urban Meyer, Jacksonville Jaguars
These three head coaches were tricky to rank because they all belong toward the bottom for different reasons. The Jets don't necessarily have a terrible roster, and their EPA per play against has dropped from 26th to 32nd despite Saleh being a defensive-minded coach. His handling of the quarterback situation this season has also been odd.
It's difficult not to rank Campbell last when the Lions have yet to win a game at 0-9-1. Detroit probably has the worst roster among the seven teams with rookie head coaches, however, so their lack of success at least is more understandable.
The Jaguars have shown no improvement this season despite adding quarterback Trevor Lawrence with the No. 1 overall pick. Add in Meyer's off-field issues from earlier in the season, and he lands at the bottom.
I know the New England Patriots were not high on Justin Fields this offseason, and I would imagine — though I don't know for sure — that offensive coordinator Josh McDaniels would have significant influence in the rookie quarterback scouting that led to drafting Mac Jones.
So, in a vacuum — given New England's success this season — it feels safe to say that McDaniels would prefer working with Jones. But this scenario doesn't exist in a vacuum, and being a head coach is significantly more appealing than being an offensive coordinator.
We know the Las Vegas Raiders' job will be up for grabs this offseason, assuming it's not handed to Rich Bisaccia, and I could see McDaniels being interested in working with Derek Carr. It's certainly possible that McDaniels would want to coach Fields, and maybe the rookie's performance in the second half of the season will be influential. But I do know that Fields wasn't viewed as a great fit in New England.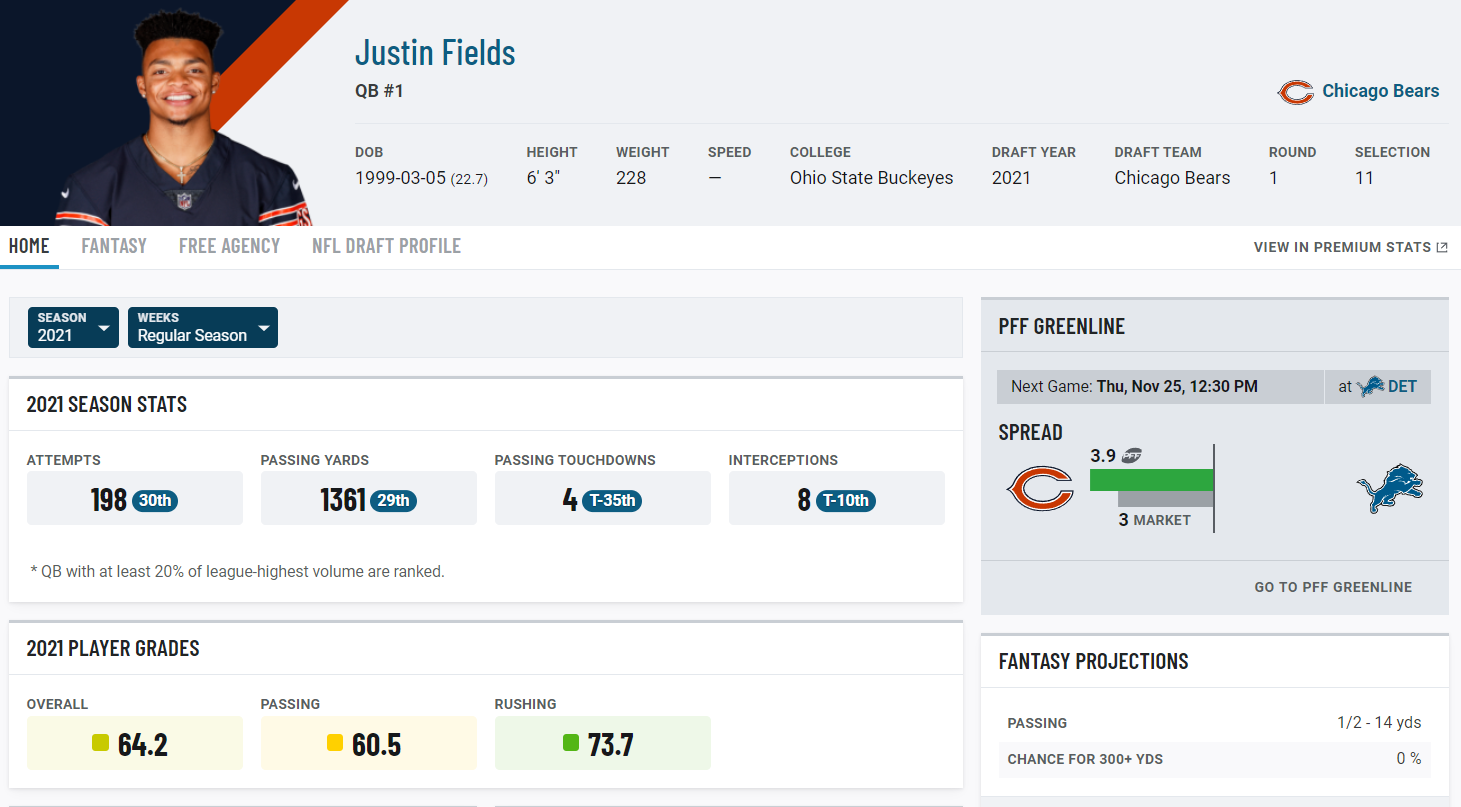 Kicking it off with three straight coaching questions!
In some situations, absolutely. I think Matt Nagy is a prime example. He was running Andy Reid's offense with the Kansas City Chiefs and called plays only for a short period of time before being hired as the Chicago Bears' head coach. It's understandable that Chicago wanted to bring over some form of Reid's influence, especially after Doug Pederson had early success with the Eagles, but there wasn't a long track record that showed Nagy was going to be an offensive mastermind.
Bill Belichick's coaching tree hasn't been overly successful, either, but teams keep poaching from it because of the overall success of the New England franchise. Rarely is a coach going to be plucked from a losing team. Patriots defensive coaches haven't had tremendous success carrying that scheme over to other franchises, and there have been fewer offensive-minded hires from New England since McDaniels has been in his current position for so long.
That being said, it's proven wise to pluck from the Mike Shanahan coaching tree, but Sean McVay, Kyle Shanahan and Matt LaFleur also had shown inventiveness on their own, so ultimately, that's much more important than who a coach has learned under.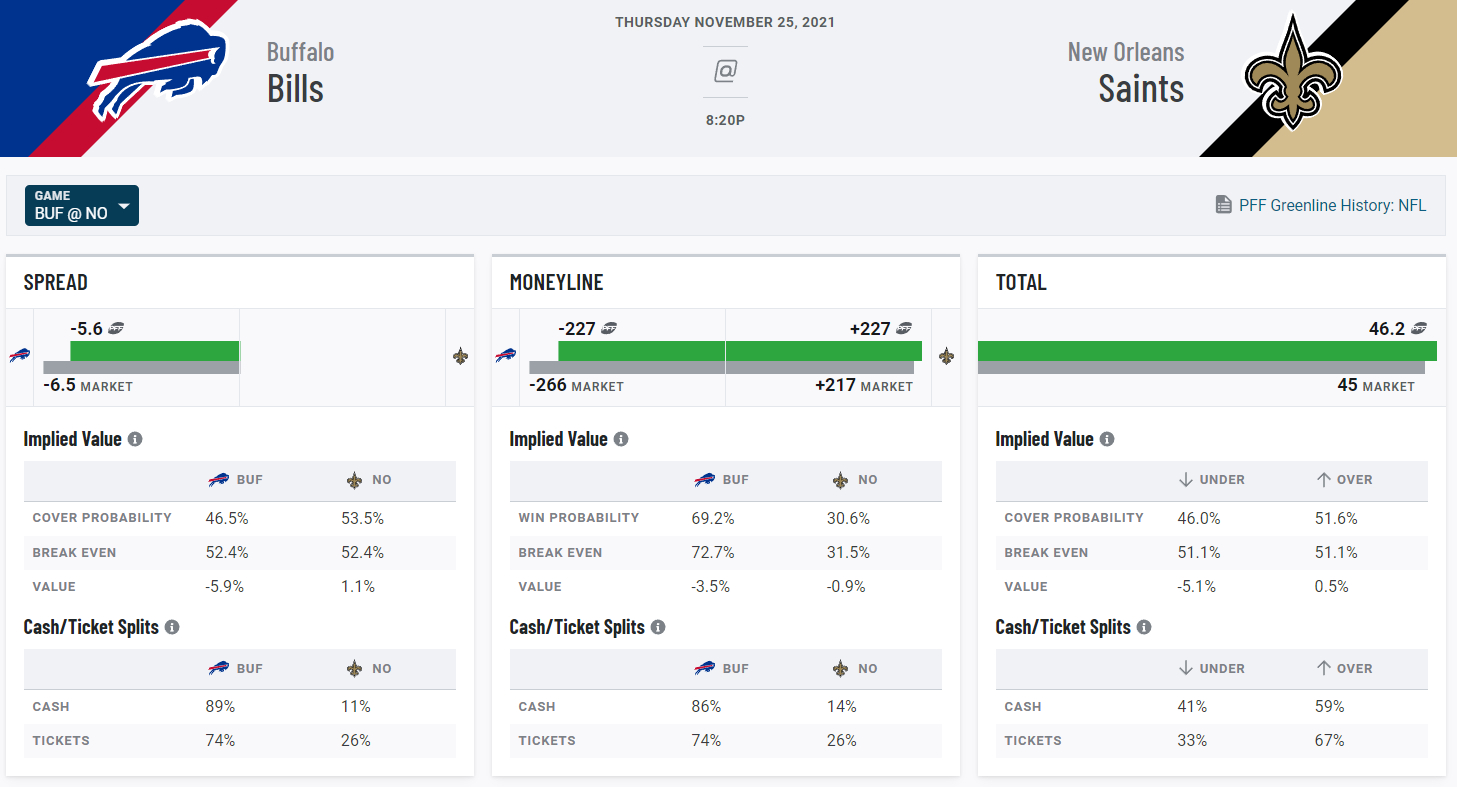 In PFF's latest offensive line rankings, Sam Monson ranked the Dallas Cowboys at No. 1.
I will say that over the past five weeks, the Patriots have the top-graded offensive line during their winning streak. So, while the Cowboys might still field the best offensive line, New England's is currently the hottest.
PFF has the Eagles with only a 36% chance of making the playoffs right now, so it's a tough row to hoe. That being said, they've got a pretty easy schedule with the New York Giants and Washington Football Team twice, the New York Jets and Dallas Cowboys once and a bye over the final seven weeks of the season.
The path is there, but they'll have to leapfrog the San Francisco 49ers and either the New Orleans Saints, Minnesota Vikings or the Los Angeles Rams with the chances of Philadelphia winning a division title (11%) dwindling.
My buddy Brad Spielberger at PFF believes the Eagles will make the playoffs. I'll stick by his side and say yes.

Pittsburgh Steelers quarterback Ben Roethlisberger ranks 35th among 38 qualified quarterbacks in PFF passing grade on the season. He's 30th in the same sample size over the past six games, when he has 10 touchdowns to one interception.
Even if we're just looking at the past five games, he's 26th in big-time throw percentage, 31st in turnover worthy play percentage, 26th in adjusted completion percentage and 28th in average depth of target. His 63.0 passing grade from a clean pocket ranks 34th. Roethlisberger also ranks 23rd in accurate throw percentage and 26th in uncatchable inaccurate throw percentage.
And that's all during Roethlisberger's best stretch of the season. He earned a 53.8 passing grade in the first four weeks of the campaign. Roethlisberger is playing better recently, but he's still been, at best, a below-average starting quarterback.