The NFL playoff system inherently lends itself to more randomness than the MLB or NBA simply due to the reality that it's a single-elimination tournament. One bad afternoon at the office and you're done; thankfully, that's not the way the real world works.
Current Super Bowl odds have the Chiefs (+225) favored to take home the hardware, but it'd be silly to say the Packers (+450), Bills (+700) or, arguably the most-complete team in the league, the Saints (+750), have zero chance. Recent history tells us that teams with a bye are overwhelming favorites to win it all; just realize that we're always one injury or positive test away from the bracket essentially being flipped on its head.
What follows is a breakdown of all 14 playoff teams' best theoretical path to taking home Super Bowl glory. I fully expect the Chiefs and Packers to meet in the Super Bowl; that doesn't mean we can't imagine what it would take for every squad to shock the world. It might take 1,000 crazy simulations from this wacky group to produce a scenario where the Washington Football Team wins the Super Bowl, and I hope to correctly outline how that theoretically bonkers playoff run would have to play out.
Without further do: the clearest path to Super Bowl glory for every NFL playoff team.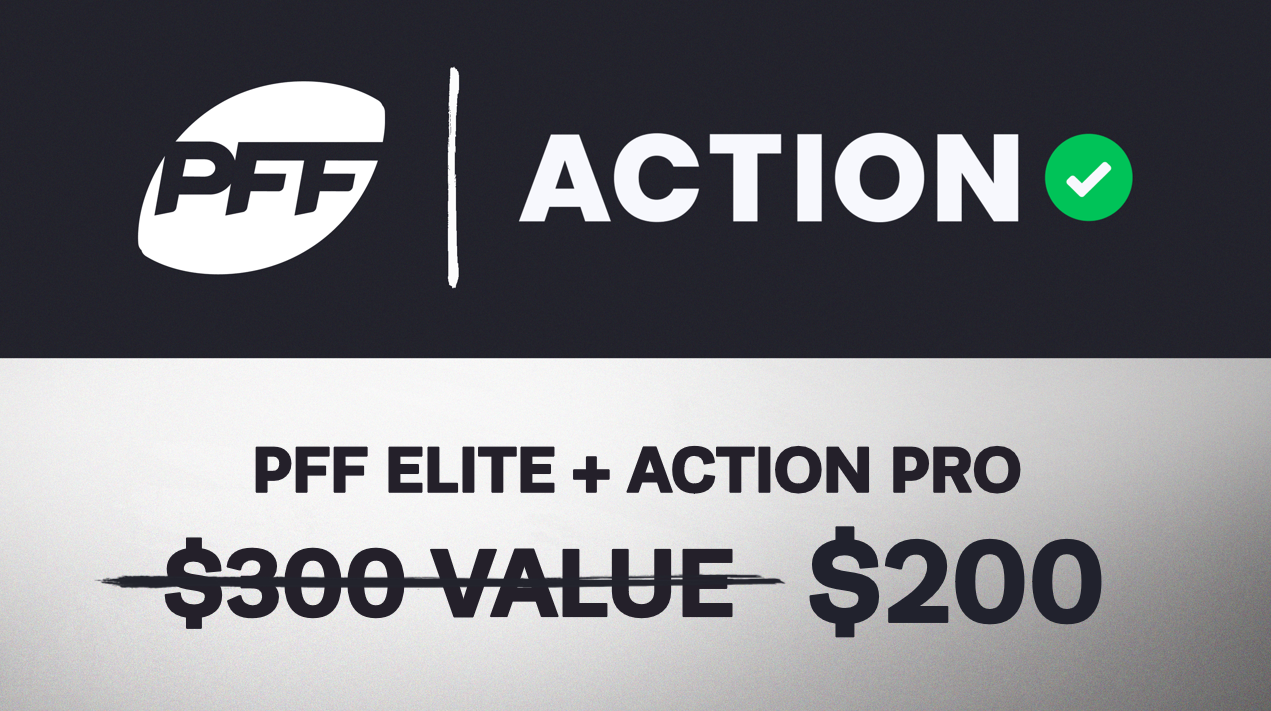 This one doesn't require much imagination. While Mahomes finished 2020 as PFF's fourth-highest graded QB on the season, this was more due to his higher than usual 3.2% turnover-worthy play rate than any sort of newfound inability to put up big numbers. The Chiefs offense is a true double-edged sword with 1) coaches Andy Reid and Eric Bieniemy regularly putting this ultra-talented group of skill-position players in positions to succeed, and 2) Mahomes' demonstrated ability to make something out of absolutely nothing when the play breaks down. With all due respect to the league's 10th-ranked scoring defense, Mahomes is the engine of this team and always keeps them in it. Mahomes hasn't lost a game by more than 8 points since November 19, 2016; don't be surprised if that streak is extended deep into 2021. 
2. Green Bay Packers (+450): Aaron Rodgers' career-best year only gets better as Davante Adams puts up a Larry Fitz-esque playoff run
We've quite literally never seen Aaron Rodgers play at a higher level, as the MVP frontrunner set career-best marks in PFF passing grade (94.3), TDs (48), adjusted completion rate (79.3%) and QB rating (115.8) alike in 2020. The demonstrated ability to dice up defenses downfield was particularly impressive; Rodgers turned in just the sixth season with a 99.9 PFF passing grade on targets 20-plus yards downfield since 2010.
Of course, his undisputed top receiver deserves plenty of credit for this bounce-back campaign. Davante Adams literally put together one of the most-efficient seasons from a WR over the past half decade in terms of most yards per route run (minimum 50 targets):
2016 Julio Jones (3.12 yards per route run)

2017 Jones (3.08)

2015 Jones (3.04)

2020 Adams (2.96)
Adams scored in all but three games in 2020; the ceiling is the roof for the man that posted 8-160-2 and 9-138-0 receiving lines in the 2019 playoffs. The Packers' secondary is in a great place with PFF's No. 1 CB Jaire Alexander leading the charge, but another Lombardi Trophy will likely be won or lost by the performance of No. 12 and his No. 1 WR.
3. Buffalo Bills (+700): Josh Allen stays hot and Stefon Diggs proves there isn't a man on the planet capable of guarding him
Here's the thing about Stefon Diggs: He's incredible. Diggs caught at least six passes in all but one game. The only other WR in NFL history to accomplish this feat was 2002 Marvin Harrison. There simply hasn't been a cornerback in the league capable of hanging with Josh Allen's BFF/No. 1 WR for 60 minutes.
99 seconds of Stefon Diggs being extremely good at his job pic.twitter.com/HBI2aXnOXg

— Ian Hartitz (@Ihartitz) January 4, 2021
This offense hit a bit of a rough patch in Weeks 5-8, scoring 24 or fewer points in four consecutive games. It didn't last long: Buffalo has scored 44, 30, 27, 34, 26, 48, 38 and 56 points in their last eight games to emerge as the league's second-ranked scoring offense. For years the best part of Allen's game was his ability to force defenses to defend every square inch of the field for better and (often) for worse; now the 24-year-old QB has largely stripped his game of bad decisions and unnecessary risks.
The Bills defense has certainly taken a step forward in recent weeks, but the team's best chance to upset the Chiefs and win in February comes down to their best two players continuing to look like top-three options at their respective positions for four more games.
The Saints have struggled in past playoff meetings when defenses have managed to confine this offense to the underneath areas of the field. Drew Brees ranks 17th in PFF passing grade among 20 QBs with at least 10 deep-ball attempts in the playoffs since 2015, and nothing that we saw from the 2020 regular season indicates that the soon-to-be 42-year-old signal-caller has undergone a resurgence in the arm strength department.
Enter: Alvin Kamara and Michael Thomas. Each underwhelmed in the 2019 playoffs with respective 8-34-0 and 7-70-0 receiving lines; they'll need to keep their typically elite regular season efficiency going into January to keep this offense humming. Hopefully covid didn't do anything to slow down Kamara, while reports indicate Thomas might be healthier than he's been all season. Don't underestimate what Thomas can do when operating near 100%; the slant boy jokes are lazy and also fail to point out that the NFL's all-time leader in single-season receptions has been forced to play with an aging noodle-armed QB and a glorified TE under center without the benefit of a legit field-stretching No. 2 option.
Still, even Thomas and Kamara balling out might not be enough for the Saints if Brees' familiar drop in postseason efficiency persists. This version of the Saints might need to rely on their defense more than ever, but that's not necessarily bad news. The Saints have managed to field an elite run defense while not selling out to achieve this goal like other units, allowing them to devote extra defenders to help stop the pass. Overall, they ranked fifth and 10th in percentage of runs and passes faced with fewer than eight defenders in the box. The Buccaneers (No. 29 in eight-man boxes vs. the run) and Seahawks (No. 32) are examples of "good" run defenses that simply go further out of their way to stop opposing ground attacks.
Each of Chauncey Gardner-Johnson (No. 22 in yards allowed per coverage snap), Janoris Jenkins (No. 44) and Marshon Lattimore (No. 55) underwhelmed among 78 qualified corners in their ability to consistently hold up downfield. The Saints need a combination of front-seven dominance and consistent playmaking from Kamara as well as Thomas to establish themselves as the NFL's best team.
5. Tampa Bay Buccaneers (+1000): TB12 deep ball stays great, pass rush manages to take over games
Tom Brady struggled to get on the same page with Antonio Brown and company during the middle parts of the season, but he's been nothing short of dominant since the team's Week 13 bye:
Week 14: 15 for 23, 196 yards-2 TD-0 INT

Week 15: 31 for 45, 390-2-0

Week 16: 22 for 27, 348-4-0

Week 17: 26 for 41, 399-4-1
Yes, those performances came in cozy matchups against the Vikings, Lions and Falcons (x2). Also yes, Brady turned around his deep-ball troubles in a major way down the stretch, completing 14 of 26 passes thrown at least 20 yards downfield for 454 yards, seven TDs and zero INTs during the final four weeks of the season. Overall, his 99.8 PFF passing grade on passes thrown downfield during Weeks 14-17 was the highest mark among 40 qualified QBs. I discussed Brady's issues with handling pressure and finding a consistent underneath receiver on the Wednesday episode of The PFF Fantasy Football Podcast; for better and for worse, coach Bruce Arians' "no risk it, no biscuit" offense lives and dies on the big play.
We've seen enough from this front-seven to know they can create negative moments: Only the Steelers posted a higher havoc rate during the 2020 regular season. Continued success from TB12 and company downfield, combined with more of the same dominance from Shaq Barrett and this loaded front-seven, gives Brady the best chance of hoisting his seventh Lombardi Trophy.
6. Baltimore Ravens (+1100): Lamar Jackson's end of season success wasn't a fluke; Baltimore proceeds to run over anybody and everybody
PFF's Seth Galina wrote a great feature on the MVP version of Lamar Jackson showing up late in the 2020 season. His main three points were as follows:
Yes, the Ravens benefited from an easy schedule, but they accordingly dominated and now boast a league-best plus-165 point differential entering the playoffs.

Jackson bumped his yards per carry from 5.6 yards per carry over the first 10 games of the season to 7.7 over the last five.

Improved passing ability in the intermediate areas of the field has helped lower his uncatchable pass rate and ultimately reduced the effectiveness of zone coverage against this offense.
Jackson's unparalleled rushing ability makes this offense a borderline cheat code when he's also functioning as an above-average passer. Fourteen players averaged at least 5.0 yards per carry this season among 51 dudes with at least 100 rush attempts; three played for the Ravens.
Corners Marlon Humphrey (No. 13 in PFF coverage grade), Jimmy Smith (No. 17) and Marcus Peters (No. 36) will certainly be needed to help slow down opposing passing attacks, but we've seen them have all sorts of trouble containing Patrick Mahomes in their last two meetings. Jackson and company are capable of outscoring just about anybody when everything is clicking; the 2019 league MVP putting the team on his back is the Ravens' best chance of making it back to the promised land.
7. Seattle Seahawks (+1400): Russ gets back to cooking at an extremely hot temperature; defense's late-season success continues
The Seahawks were on absolute fire to start the season, hanging at latest 27 points on each of their first eight opponents. However, business hasn't been booming quite as much recently with just two such performances over the final eight weeks of the season. Yes, they achieved a plenty great 6-2 record during this stretch. Also yes, it's still a bit of an unknown as to whether or not this second-half run coincided with an actual defensive improvement, or if the Seahawks simply benefited from an awfully soft schedule of opposing QBs from Week 12 on:
Week 12: Eagles (17 points, 180 pass yards)

Week 13: Giants (17 points, 100 pass yards)

Week 14: Jets (3 points, 116 pass yards)

Week 15: Football Team (15 points, 269 pass yards)

Week 16: Rams (9 points, 216 pass yards)

Week 17: 49ers (23 points, 242 pass yards)
A win is a win is a win; I'm still hesitant in crowning this defense as anything more than an average unit, particularly if their No. 1 pass-rusher Jamal Adams (shoulder, hand) is sidelined for an extended period of time.
The scariest version of this Seahawks team is when Russell Wilson gets going downfield with D.K. Metcalf and Tyler Lockett, not when Chris Carson gets 20 carries and the defense plays well. Wilson has thrown 31 or fewer passes in 13 of 15 career playoff games; don't count on that being enough to get it done in 2020, even if the Seahawks' improved defensive performance holds against significantly better competition. Let. Russ. Cook. We'll all live with the results.
8. Pittsburgh Steelers (+1800): T.J. Watt and company become the new standard for the steel curtain; Big Ben gets offense back to an above-average level
One stat I enjoy for summing up a defense's ability to create disruption is "havoc." The metric is computed by: (tackles for a loss and no gain + forced fumbles + interceptions + batted passes and deflections + pressure) / plays.
The top-10 defenses in havoc rate in 2020 were:
Steelers (54%)

Buccaneers (51%)

Saints (49%)

Bills (47%)

Rams (46%)

Ravens (44%)

Washington (44%)

Eagles (44%)

Seahawks (43%)

Dolphins (43%)
This defense has gotten after opposing QBs at a historic rate all season long. Both T.J. Watt (73) and Stephon Tuitt (71) are two of just four players with at least 70 pressures. Cameron Heyward (62) isn't too far behind. The reality that they've accomplished this without Bud Dupree (knee, IR) and Devin Bush (knee, IR) for most of the second half of the season has been even more impressive.
This was a flimsy offense even before the bottom fell out over the last month of the season. Expecting Ben Roethlisberger to go from borderline bad to great is asking a lot at this point; this offense has played roughly two quarters of awesome ball since Week 11. Still, Big Ben has the sort of experience and weapons on the outside to at least field an above-average group capable of producing just enough points to complement their potential world-beating defense. This seemed far more plausible back in early November, but there's a path to success for this team if the defense does what they do best: make life a living hell for opposing QBs.
9. Tennessee Titans (+2800): The Titans offense emerges as the league's single-best unit and wins one shootout after another
Derrick Henry had more rush yards after contact (1,490) than the Texans (1,466) and Steelers (1,349) had total rushing yards. His average of 3.9 yards after contact per carry is only rivaled by fellow monster Nick Chubb (4.1). Madness. The latest member of the 2,000-yard club, King Henry is the engine of the league's single-best rushing attack and capable of going off against just about anybody.
And yet, there's an argument that the Titans boast the league's single-most complete offense. Their average of +0.068 EPA per run play is topped by only the Ravens (+0.086), while the Titans join the Bills, Chiefs and Packers as the only four offenses to average at least +0.25 EPA per pass play. Having anyone's idea of a true No. 1 WR in A.J. Brown has certainly helped complement this top-two rushing attack.
90 seconds of A.J. Brown being an absolute beast pic.twitter.com/keiRkypuBk

— Ian Hartitz (@Ihartitz) November 24, 2020
There's very little good to say about this defense: literally only the Lions, Texans and Raiders were worse in terms of EPA allowed per play. Ryan Tannehill has played like a top-10 QB for the better part of the last two seasons; he'll need to take things to an even higher level to carry the Titans across the finish line. There are enough playmakers involved to envision this scenario playing out, but don't expect this defense to be in a position to bail out the offense if they slip even a little.
10. Los Angeles Rams (+3000): Aaron Donald and Jalen Ramsey take over to an alarming extent, emerging as the most-dominant postseason defense since the 2015 Broncos
The Rams have allowed more than 24 points on just three occasions all season:
Week 3 vs. Bills (35 points): Josh Allen went bonkers.
Week 8 vs. Dolphins (28): Jared Goff threw two interceptions and lost two fumbles; the defense only allowed 145 total yards.
Week 13 vs. Cardinals (28): Kyler Murray largely played great, although the game was iced on a Troy Hill pick-six with four minutes remaining in the fourth quarter.
This pass defense is downright terrifying, ranking first in PFF coverage grade, EPA allowed per pass, yards allowed per attempt and explosive pass-play rate. Overall, their average of -0.161 EPA per pass play is good for the 11th-best single-season mark from a pass defense since 2010. Both Aaron Donald (PFF's No. 1 highest-graded interior defender) and Jalen Ramsey (No. 8 corner) deserve plenty of credit for helping build this juggernaut.
This is also a top-five run defense in most metrics, and the Rams boast the league's single-lowest rate of missed tackles. They're my pick for the single-best defense in football at the moment; the question is whether or not the offense can put up any amount of points with either John Wolford or Jared Goff (thumb) under center.
Sean McVay has orchestrated top-12 scoring offenses in five of his seven seasons as a lead play-caller, with the only exceptions being his first year with Washington back in 2014 (26th in points per game) and in 2020 (22nd). Only Drew Lock was more sensitive to pressure than Goff in terms of yards per attempt when under pressure vs. kept clean; don't expect things to ever be anything close to perfect for this offense throughout the playoffs, but legendary performances from Donald and Ramsey, combined with some genius-level play-calling out of McVay, might be enough to give the Rams a chance against just about anybody.
11. Indianapolis Colts (+4000): Philip Rivers game-manages a lethal run game paired with an underrated defense to four straight upset victories
PFF's No. 1 ranked preseason offensive line didn't quite dominate from start to finish, but they ultimately boasted the third-best unit in both PFF team run-blocking grade and pressure rate. Throw in the reality that old man Philip Rivers is usually able to set this offense up for success in terms of pre-snap process, and you have an offense capable of moving the ball against just about anybody.
Rookie Jonathan Taylor has taken the league by storm over the final month of the season, but this success isn't something that was consistent throughout the entire season. Overall, Taylor forced just nine missed tackles on rush attempts in Weeks 1-10; he racked up 34 broken tackles on carries in Weeks 11-17. A fairly soft season-ending schedule certainly helped matters; just realize the January-version of Taylor looks far different from what we saw during the first two and a half months of the season.
Jonathan Taylor is good, man pic.twitter.com/KGc1e6aTu3

— Ian Hartitz (@Ihartitz) January 4, 2021
The Colts finished fourth in missed tackle rate, yards allowed after the catch per reception and yards allowed after contact per carry. Ball carriers seldom get more than expected against this defense, thanks in large part to regularly elite efforts from stud LB Darius Leonard (PFF's No. 8 highest-graded linebacker) and prized offseason addition DT DeForest Buckner (No. 3 interior defender) alike.
Rivers led this offense to at least 24 points in 12 of 16 games and 28-plus in half of their contests. Don't count on him going toe to toe with Patrick Mahomes in the scoring department, but herculean efforts from the defense should at least keep them in most games. They boast a rare ability to dominate both lines of scrimmage; just be wary of how their 39-year-old QB's deep ball is floating once they're forced to face mother nature *and* a great opponent.
12. Cleveland Browns (+5000): PFF's No. 1 offensive line keeps Baker Mayfield clean, while Myles Garrett dominates week in and week out
The Browns boast PFF's No. 1 offensive line in both team run and pass-block grade. The unit is littered with top-10 performers, as tackle Jack Conklin (PFF's No. 8 highest-graded tackle) joins guards Wyatt Teller (No. 1 guard) and Joel Bitonio (No. 6) as well as center J.C. Tretter (No. 4) as legit high-end options at their positions. Even with Bitonio (covid) sidelined for at least a week, this remains an elite unit.
The latter point must hold true throughout the playoff for the Browns to have a chance. Mayfield has displayed some Jekyll and Hyde-esque splits when under pressure vs. when kept clean this season:
Under pressure: No. 26 in PFF passing grade, No. 27 in yards per attempt among 30 qualified QBs

Kept clean: No. 7 in PFF passing grade, No. 13 in yards per attempt
Credit to the Browns defense for functioning as a top-eight unit in both missed tackle rate (No. 7) and yards allowed after contact per carry (No. 8). Myles Garrett gets most of his praise for his elite pass-rush ability, but the 2017 draft's No. 1 overall pick deserves more credit for functioning as PFF's 12th-highest graded edge defender against the run. The bad news is fellow edge defender Olivier Vernon (No. 16) is out indefinitely with a torn Achilles.
Removing Vernon from the equation will force Garrett to shoulder an even heavier burden than he already has. Only Khalil Mack, Joey Bosa and T.J. Watt have a higher pass-rush grade than Garrett among all full-time edge defenders, but the rest of the defense needs to step up. The Patriots, Chiefs and Vikings were the only defenses with fewer tackles for a loss or no gain, while the Browns ultimately finished just 19th in total pressures.
Neither the Browns offense nor defense seems capable of fully carrying the other unit; it's going to take a team effort for this squad to make a miracle playoff run. The good news is they have the sort of blue-chip prospects to theorize the potential path to victory; the bad news is the team is far from 100% at the moment due to their various covid-induced absences. 
13. Chicago Bears (+10000): Mitch Trubisky pulls off a Flacco-esque four-game run with plenty of help from Khalil Mack and company
The Bears scored 25, 30, 36, 33, 41 and 16 points with Trubisky under center following their Week 11 bye; we've seen this offense have more success than usual in our most-recent and applicable sample-size. It seems awfully unlikely that Trubisky manages to put together four straight A-plus efforts, but at least we know that achieving a fairly solid level of play is in his potential range of outcomes.
Of course, Trubisky alone won't be able to drag the Bears to the title: This defense will have to be more ferocious than they've been all season. Picking up extra yards against this defense has been a challenge all season — the Bears rank third in both missed tackle rate and yards allowed after contact per carry. It's a bit surprising that Mack didn't rack up more than 10 sacks, but his status as PFF's second-highest graded defensive lineman behind only Aaron Donald reinforces the reality that he's still one of the game's single-best defenders. An improvement on their 13th-place finish in havoc rate could help provide more game-changing plays; the Bears' 18 takeaways was tied for the seventh-lowest mark in the league.
The Bears shouldn't be confused with a true contender, but their present odds are perhaps a bit too inflated due to 1) their QB having at least flashed something resembling higher-end ability this season, and 2) the defense possessing enough high-end talent to feasibly flip a switch in January. Throw in continued excellence from David Montgomery on the ground, and you can kinda sorta imagine this fairy tale occurring after three to six liquor-filled drinks.
14. Washington Football Team (+10000): Chase Young and the defense's beastly defensive line absolutely take over with a little help from divine intervention
This one is going to be tough. The league's 25th-ranked scoring offense has reached 24 points just four times all season; only the Giants (2) were worse. Things have been particularly bleak since Thanksgiving, as Alex Smith and company have limped to points totals of 23, 23, 15, 13 and 20 over the past five weeks.
Top playmakers Terry McLaurin (ankle) and Antonio GIbson (toe) are playing through the pain. Name the Comeback Player of the Year award after Smith if you like; the man ranked 29th and 30th in PFF passing grade and yards per attempt among 36 qualified QBs.
The Football Team's best chance of shocking the universe is having their collection of monsters across the defensive line taking four straight games over. We've certainly seen them flash this ability before: Only the Rams (10) limited their opponent to 300 or fewer yards more than the Football Team (8) in 2020. Only the Rams and Steelers posted a better EPA per pass play than the Football Team; this secondary and pass rush are legit. Each of Chase Young (No. 11), Jonathan Allen (No. 18) and Montez Sweat (No. 21) rank highly among 115 full-time interior and edge defenders this season.
A combination of something close to mistake-free football from the offense and absolutely dominant play from this defense seems like the only path to success for this football team (see what I did there?). I'm not even sure that Washington's current Super Bowl odds are high enough, but it's impossible to imagine this squad having any level of playoff success without the defense emerging as one of the best units that we've seen in recent memory, and maybe ever.